The Week in Review: Climate Change on the World Stage
Gabriella Schwarz / December 4, 2015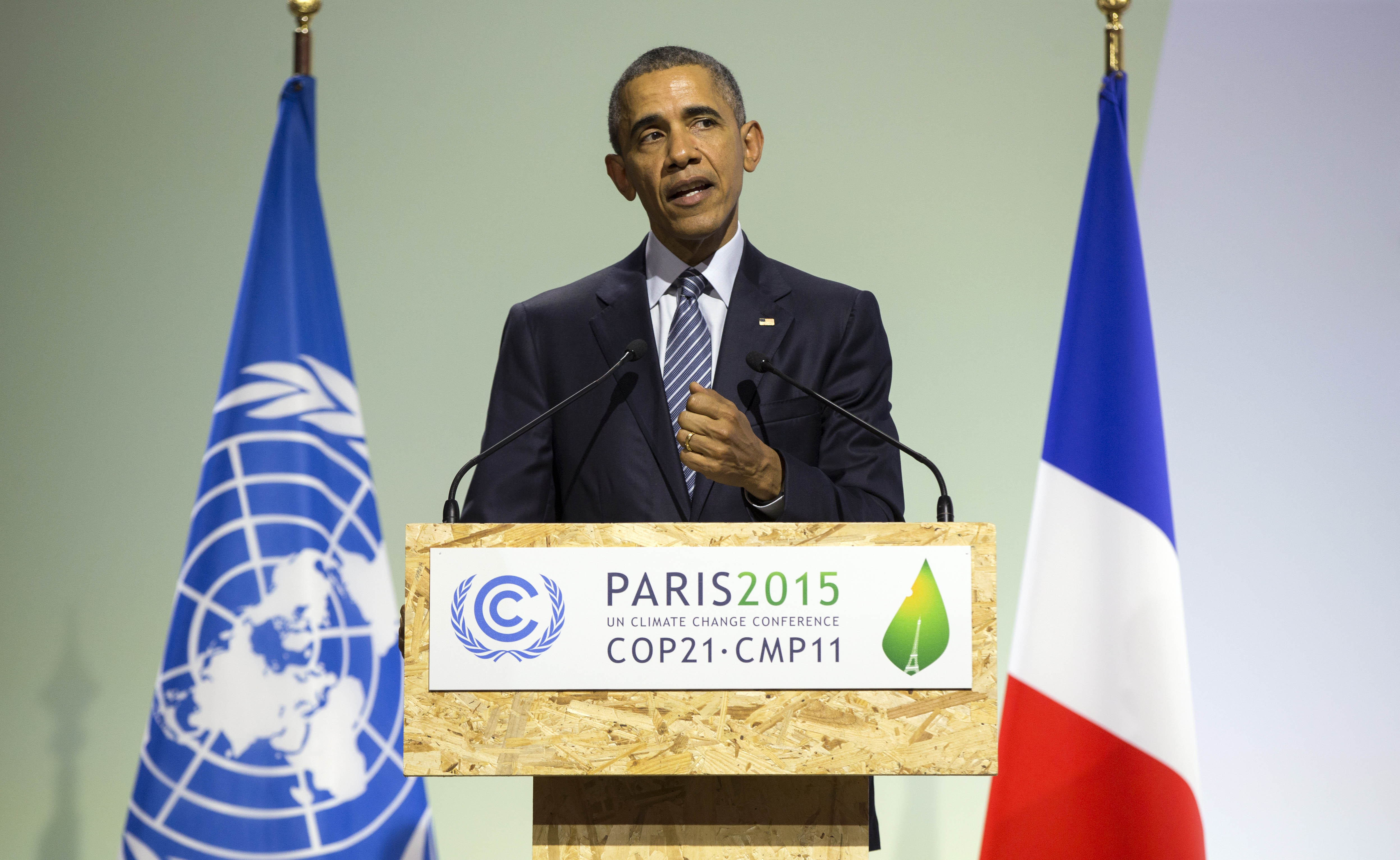 One hundred fifty world leaders met in Paris this week to kick off two weeks of negotiations around climate change at The United Nations Conference on Climate Change (UNFCCC). If a deal is reached, it would be the strongest agreement in history to address greenhouse gas emissions. Negotiators from 195 countries are working on text, which already runs more than 50 pages and does not yet address the biggest obstacle—money. Billions of dollars are needed to shift from fossil fuels and adapt to the impacts of climate change.
The rhetoric from world leaders was encouraging earlier in the week, but the politics, particularly in the United States, were quickly on display. The House approved two measures to abandon Environmental Protection Agency rules that would cut heat-trapping carbon emissions from existing and future coal power plants. President Barack Obama said he would veto the measures that already passed in the Senate and remained optimistic the world would address the growing threat of climate change.
"This one trend, climate change, affects all trends," Obama said in Paris. "If we let the world keep warming as fast as it is and sea levels rising as fast as they are, and weather patterns keep shifting in more unexpected ways, then before long we are going to have to devote more and more and more of our economic and military resources not to growing opportunity for our people, but to adapting to the various consequences of a changing planet."
The conference comes as a new poll shows a majority of Americans think the U.S. should join an international treaty to limit the impact of global warming. The survey showed a divide among political parties, with a slim majority of Republicans opposed to curbing emissions, an obstacle for any national leaders to put energy and climate policies in place.
Follow these Flipboard Magazines to keep up with the latest in the climate change negotiations and about environment and international politics.
Climate Change by Christian Forrest: Latest news around climate, the planet and talks in Paris.
Extreme Weather and Pollution by Dr. Drive: Follow extreme weather around the globe.
Energy Renewed by Anton Prodanovic, Ph.D.: Learn more about the different types of energy available and how they impact the earth.
Power Shift by Steve Hawk: Social advocate Steve Hawk offers his perspective on fossil fuels.
Let's Go Global by Angel D. Newton: Guide to global politics impacting the environment, immigration and more.
Parks and Outdoor Life by Osa grito: Celebrating the outdoors through beautiful images and guides.
~GabyS is reading The Daily Edition
GET FLIPBOARD ON:
iOS / ANDROID / WINDOWS / WEB
FOLLOW US ON:
FLIPBOARD / TWITTER / INSTAGRAM / FACEBOOK / GOOGLE+ / TUMBLR / YOUTUBE / SOUNDCLOUD / PINTEREST / MEDIUM