<![CDATA[[caption id="attachment_26819" align="alignnone" width="1024"]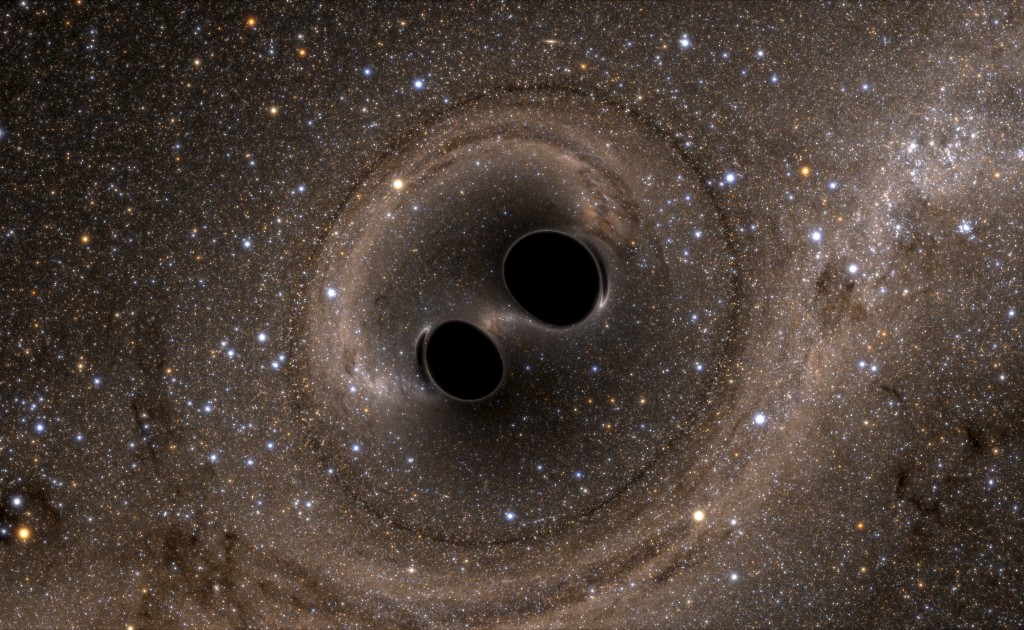 The collision of two black holes holes is seen in this still image from a computer simulation released in Washington, February 11, 2016. REUTERS/Caltech/MIT/LIGO Laboratory[/caption] A team of physicists announced their "biggest scientific breakthrough" on Thursday, as Albert Einstein's gravitational waves theory was proven correct. The scientists, from the Laser Interferometer Gravitational-Wave Observatory (LIGO) Scientific Collaboration, confirmed that distortions in space, caused by two black holes colliding a million light-years away, had been recorded. In 1916, Einstein predicted that two accelerating masses generate invisible ripples in the fabric of the universe. The ripples, known as "gravitational waves," are caused by objects hitting together resulting in shockwaves that impact the space and time around them. Gravitational waves are hard to detect. They're the only part of Einstein's theory of general relativity that had, up until now, not been proven. The LIGO Scientific Collaboration have been working for decades to discover if his prediction was accurate. The scientists shot laser beams into space from two observatories in Louisiana and Washington state, and by comparing the data they were able to identify waves created by two black holes colliding. The black holes, 30 times the size of the sun, merged together 1.3 billion years ago and the sheer force created gravitational waves. Scientists have praised the group for their findings. Physicist Professor Stephen Hawking said, "Gravitational waves provide a completely new way at looking at the Universe. The ability to detect them has the potential to revolutionise astronomy." Astronomers previously used light to study the universe. Now scientists believe using gravitational waves allows scope for new research and new discoveries.
Futuromics, Science and Physics by Sirtuin
: Insight into scientific breakthroughs from gene editing and black holes to Hyperloop.
UFO & Alien Breaking News by Educate Publishing
: Is there an Extra-terrestrial world out there? Read the latest theories.
Deep Space by Christian Forrest
: Gravitational waves aren't the only focus of space research—find out about Mars Rover, SpaceX and all the planets of the solar system.
Spacecraft 'Junkie ' by Ken Ridley
: Space travel becomes more accessible daily. Get inspired for a future trip.
Infinite Universe by ArdentD
: An in-depth look at the research and results behind the gravitational waves announcement.
Science n Technology by YS Kwan
: Discover the ways in which science and technology overlap.
~JessE is reading Nerd Notify
GET FLIPBOARD ON:
iOS
/
ANDROID
/
WINDOWS
/
WEB
FOLLOW US ON:
FLIPBOARD
/
TWITTER
/
INSTAGRAM
/
FACEBOOK
/
GOOGLE+
/
TUMBLR
/
YOUTUBE
/
SOUNDCLOUD
/
PINTEREST
/
MEDIUM