<![CDATA[[caption id="attachment_30178" align="alignnone" width="1024"]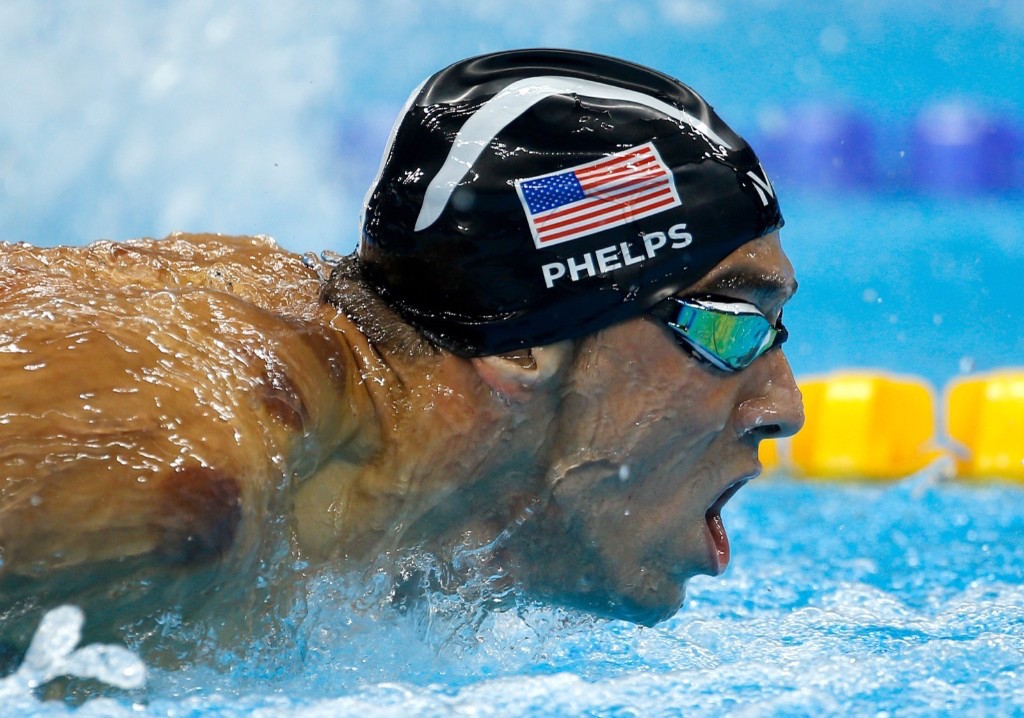 Michael Phelps swims to a gold medal in the men's 200m butterfly. Gary Hershorn/Flipboard[/caption] One week into the 2016 Summer Olympic Games in Rio de Janeiro, many U.S. athletes have already become champions on the international stage. After a festive opening ceremony, thousands of spectators flocked to the city's arenas, where initial fears gave way to excitement. [caption id="attachment_30180" align="alignnone" width="1024"]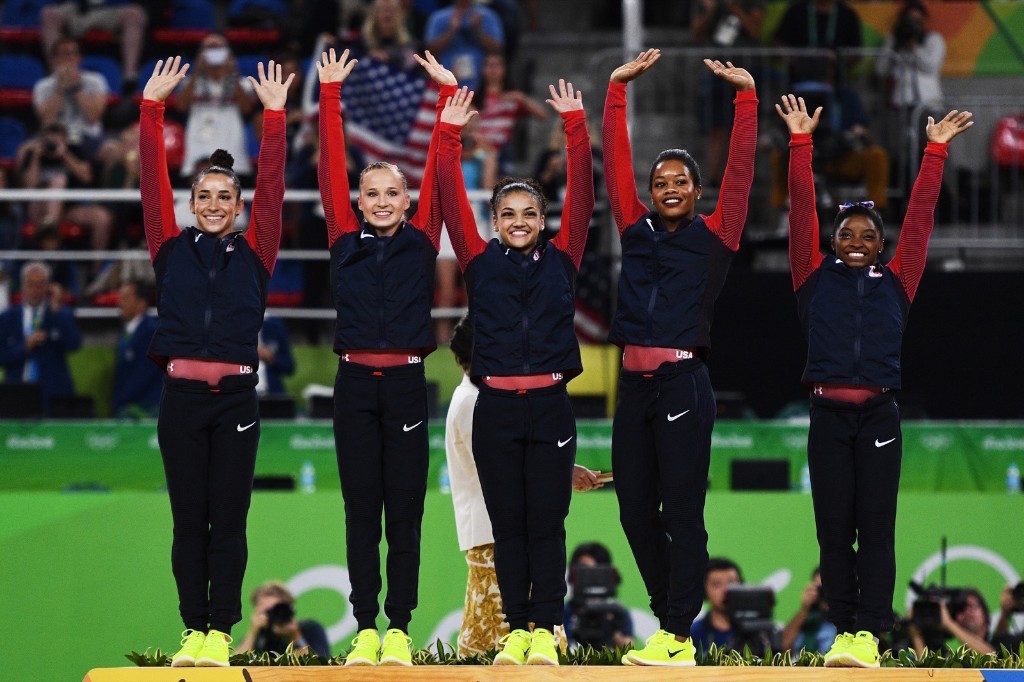 Gold Medalists Simone Biles, Gabby Douglas, Laurie Hernandez, Madison Kocian and Aly Raisman celebrate on the podium at the medal ceremony. David Ramos/Getty Images[/caption] There have been several memorable U.S. success stories so far, including gymnast Simone Biles and cyclist Kristin Armstrong, as well as swimmers Michael Phelps, Katie Ledecky and Simone Manuel. [caption id="attachment_30179" align="alignnone" width="1024"]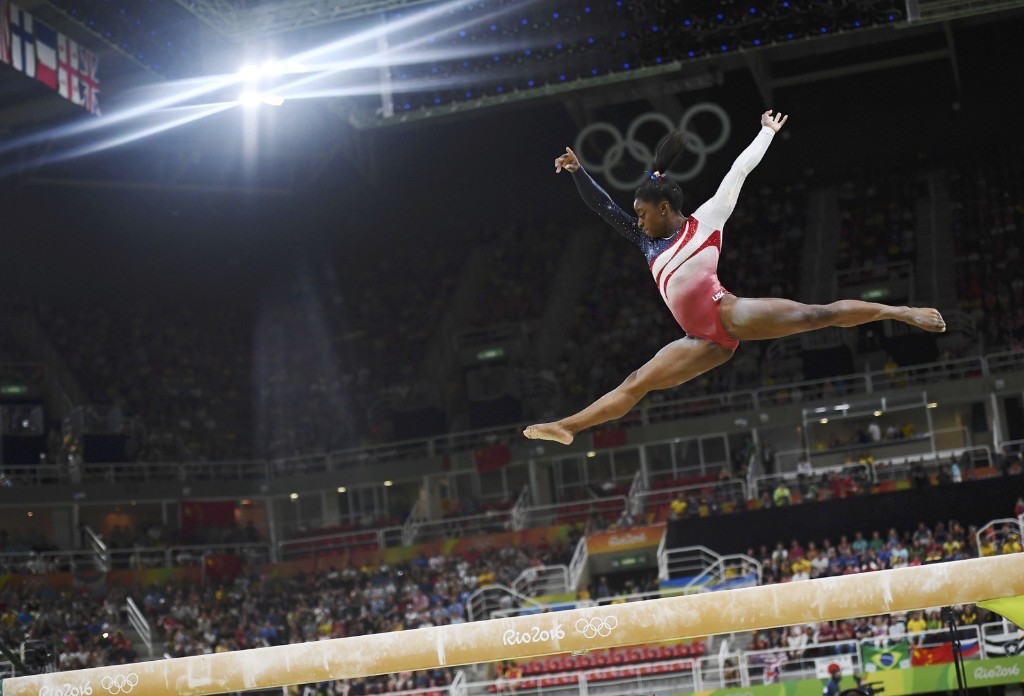 Simone Biles on the beam. REUTERS/Dylan Martinez[/caption] The U.S. women's gymnastics team of Biles, Aly Raisman, Gabby Douglas, Laurie Hernandez and Madison Kocian took home the team gold, showcasing gravity-defying prowess. Biles also won gold in the all-around, followed by Raisman who took silver. Record-breakers Phelps and Ledecky solidified their olympic dominance in the pool with several decisive wins, and Manuel became the first African American woman to medal in an individual swimming event with her gold in the women's 100m freestyle. [caption id="attachment_30181" align="alignnone" width="1024"]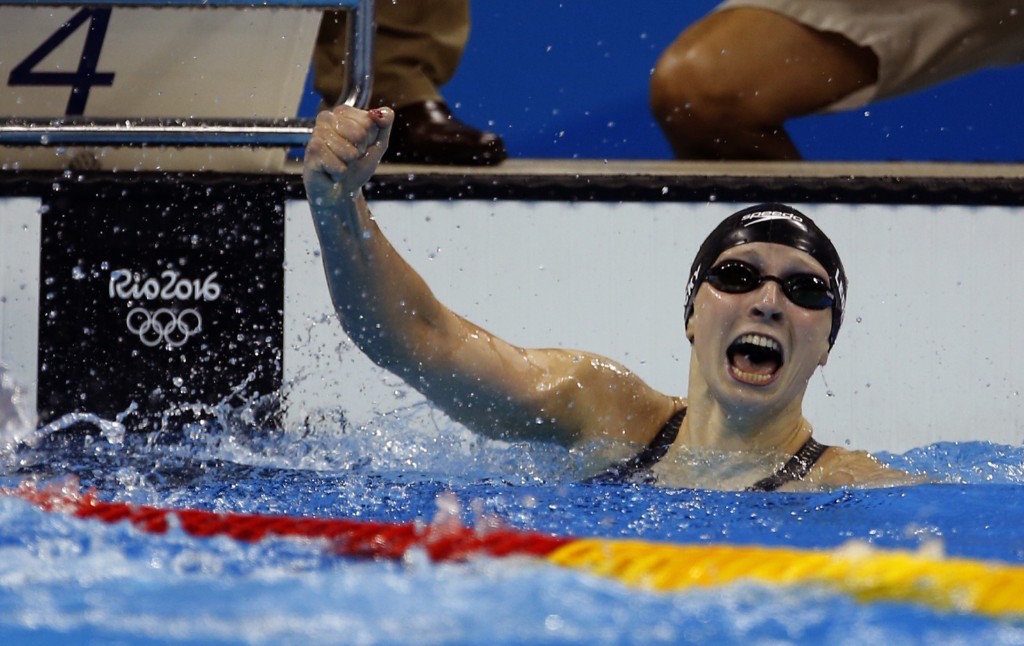 Katie Ledecky of the US celebrates winning the women's 400m freestyle in a world record. Gary Hershorn/Flipboard[/caption] Wins for other countries—including the Fijian rugby team and host country Brazil's first gold medal at these games by Rafaela Silva, a judo competitor from Rio's infamous City of God favela— also attracted praise on the international stage. Concerns over Zika, mysterious green water in several aquatic venues and street crime continued to gain attention among athletes, fans, and press in Rio. These concerns are expected to persist during the remaining days, as will the intense athletic competition. Stay up-to-date with the latest results and biggest upcoming events—including track & field, basketball, and more swimming—with these Flipboard Magazines:
Summer Games: In Rio by Flipboard Newsdesk
: Everything you need to know about the 2016 Rio Olympics, curated around the clock by Flipboard's News Desk.
Rio Problems by Terry Porter & Kristina-Nadler Sorrelli
: Track the fits and starts that have plagued Rio.
Olympics 2016 by Mubbaser Mohammed
: Check out a Flipboard user's superfan perspective on the games.
Rio 2016 Cycling Road Olympic Games by Oskar van Rijswijk
: From Kristin Armstrong to Spartacus Cancellara, cycling has plenty of stories worth following in Rio.
Storied Life of Simone Biles by kat1of5
: Follow the story of the much-discussed breakout star of these Olympics.
Brazil Rio 2016 Olympic Games by charlab
: Human stories from Rio curated by a local Brazilian journalism think tank.
The Rio 2016 Marketing Olympics by Tim Crow
: Get to know the business behind the international spectacle. ~BenM is reveling in the nostalgia of these
Vintage Olympic Posters