<![CDATA[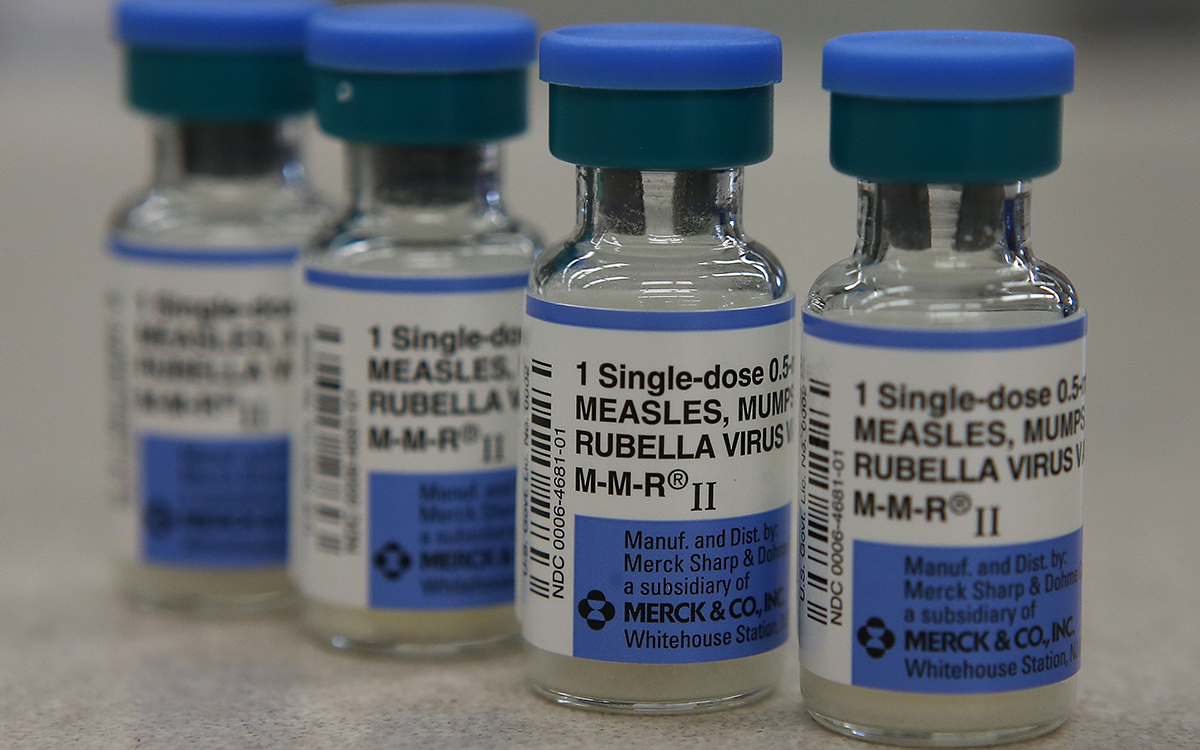 More than 100 people across 14 U.S. states have contracted measles this year as part of an outbreak that began after a December flare-up at Disneyland. Yearly cases have only topped 100 five times since 2001, a benchmark already passed in the first two months of 2015. "There will be more cases…We shouldn't be surprised about that," said Dr. Terry Mason, chief operating officer of the Cook County Department of Public Health in Illinois. "The cat is out of the bag." Cook County, Illinois, is the site of the most recent outbreak at a daycare center that has only added to the debate about vaccinations in the United States. Every state requires vaccinations but every state also allows for exemptions, including 48 states for religious reasons and 19 for personal beliefs. California, the state hit hardest by the most recent outbreak, allows exemptions for medical reasons and personal beliefs, which has resulted in 3.3% or 18,200 kindergarteners not receiving vaccinations, according to the Centers for Disease Control and Prevention. "Every year that goes by we are adding to the number of unvaccinated people and so that's putting everyone at greater risk," said Dr. Richard Pan, a California state senator and pediatrician. "We shouldn't have to wait until someone sickens and dies to act." The spread of the disease has also spiked a political football with some potential Republican presidential candidates and other politicians on Capitol Hill who are trying to walk the line between public health and parental choice. Although Republican Sen. Rand Paul said he is "not anti-vaccine at all," he also said there are times when vaccines "ought to be voluntary." More parents have opted out of vaccinating their children after the rise in reports of autism following shots. However, studies show no link between vaccines and autism. "I understand that there are families that in some cases are concerned about the effect of vaccinations," President Barack Obama said Sunday. "The science is, you know, pretty indisputable. We've looked at this again and again. There is every reason to get vaccinated, but there aren't reasons to not." Use Flipboard to keep up with the latest news about the measles outbreak and other diseases.
Flu/Epidemics by Lee
: Read about the measles outbreak from the start of the spread.
Infectious Disease by scca29
: Learn about infectious diseases like measles, Ebola and bird flu.
Public health by Sandra Clark
: Explore the diseases impacting public health across the country.
Digital Health : Connected Health by Brian Caulfield
: The technology impacting our healthcare. Subscribe to the "
vaccination
" and "
measles
" topics to see the latest news in your Flipboard Home. ~GabyS is curating "
Up Close With Fifty Shades of Grey
"
/flipboard
@flipboard
+flipboard