The Week in Review: Obama's Trip Shines a Light on Africa
Gabriella Schwarz / July 24, 2015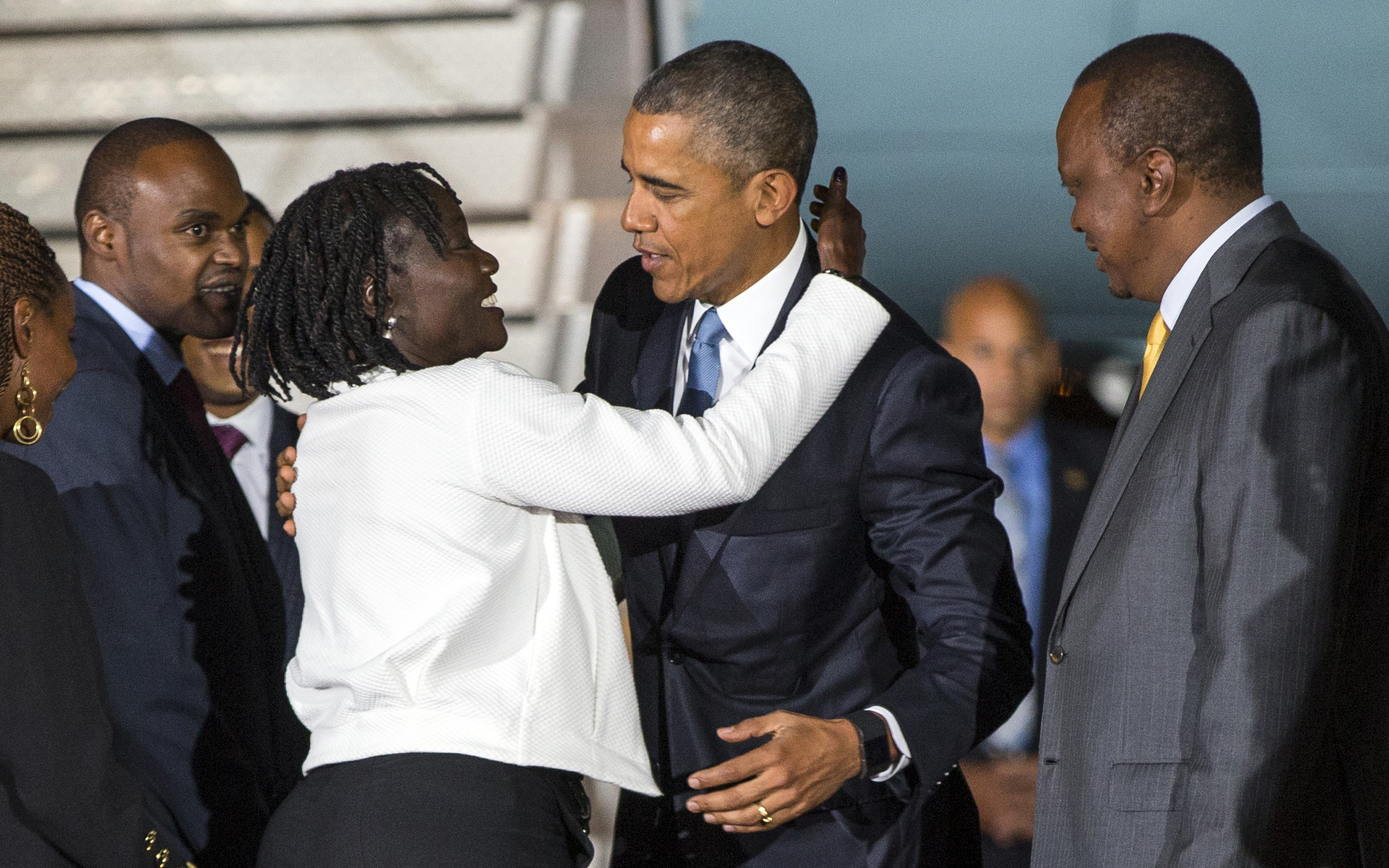 President Barack Obama arrived in Kenya on Friday for a personally and internationally significant four-day trip. Officially, the 44th president is there to host the first Global Entrepreneurship Summit in sub-Saharan Africa and address global security and economic concerns. But it is also Obama's first trip to his father's country of birth, the connection to which he has often addressed, as president.
Obama plans to spend time with members of his father's family in Kenya, where he will also meet with Kenyan President Uhuru Kenyatta, hold an event young leaders and deliver a speech before traveling to Ethiopia, where he will meet with the African Union about trade and security.
Although this is the president's third trip to Kenya, the stakes are particularly high this time given the rise of terror in Kenya and across the globe, and because of his dwindling time in office.
"There's huge excitement in Kenya and perhaps excessive expectations of what this trip might deliver," said Jennifer Cooke, director of the Africa program at the Center for Strategic and International Studies.
A focus on Islamist extremism is expected given the Somali extremist group, the Shabab, is responsible for some 400 deaths in Kenya since 2011. The visit is also an opportunity to rebuild the troubled relationship between Kenya and the United States, and shore up the potential for economic collaboration.
Obama's trip also shines a larger spotlight on Africa and the developing world. He has received criticism for doing less for Africa than former presidents Bill Clinton and George W. Bush. But during this trip Obama is expected to highlight the programs he launched more recently, including the 2013 electricity initiative, Power Africa.
Obama addressed the significant expectations he faced in regard to Africa during a 2006 interview.
"Kenya is not my country. It's the country of my father," he told the Chicago Tribune of Barack Obama Sr., whom he met once at age 10. "I feel a connection, but ultimately, it's not going to be me. It's going to be them who are climbing a path to improving new lives."
Use Flipboard to follow President Obama, news from Africa and the developing world.
Africa Today! by The Active Screen: Keep up with news from sub-Saharan Africa.
Kenya Business News by Boaz Nyaranga: Follow business news out of Kenya, on which the president will focus much of his energy during this trip.
Africa 2020 by AfricaOracle: Read cultural, sports and business stories from across the continent.
Gender by World Bank Group: The World Bank Group looks at evolving gender roles around the world, including in Ghana, the Democratic Republic of Congo and Kenya.
Africa in Transition by Nadine: See how Africa is changing from a social and environmental standpoint.
Let No Child Die of Hunger by UNICEF USA: UNICEF USA looks at the state of the "war on hunger" and the children impacted most.
~GabyS is reading the "International Relations" topic tag.
FOLLOW US ON:
FLIPBOARD / TWITTER / INSTAGRAM / FACEBOOK / GOOGLE+ / TUMBLR / YOUTUBE / SOUNDCLOUD / PINTEREST / MEDIUM