The Week in Review: Year of the Goat (or Sheep or Ram)
Gabriella Schwarz / February 20, 2015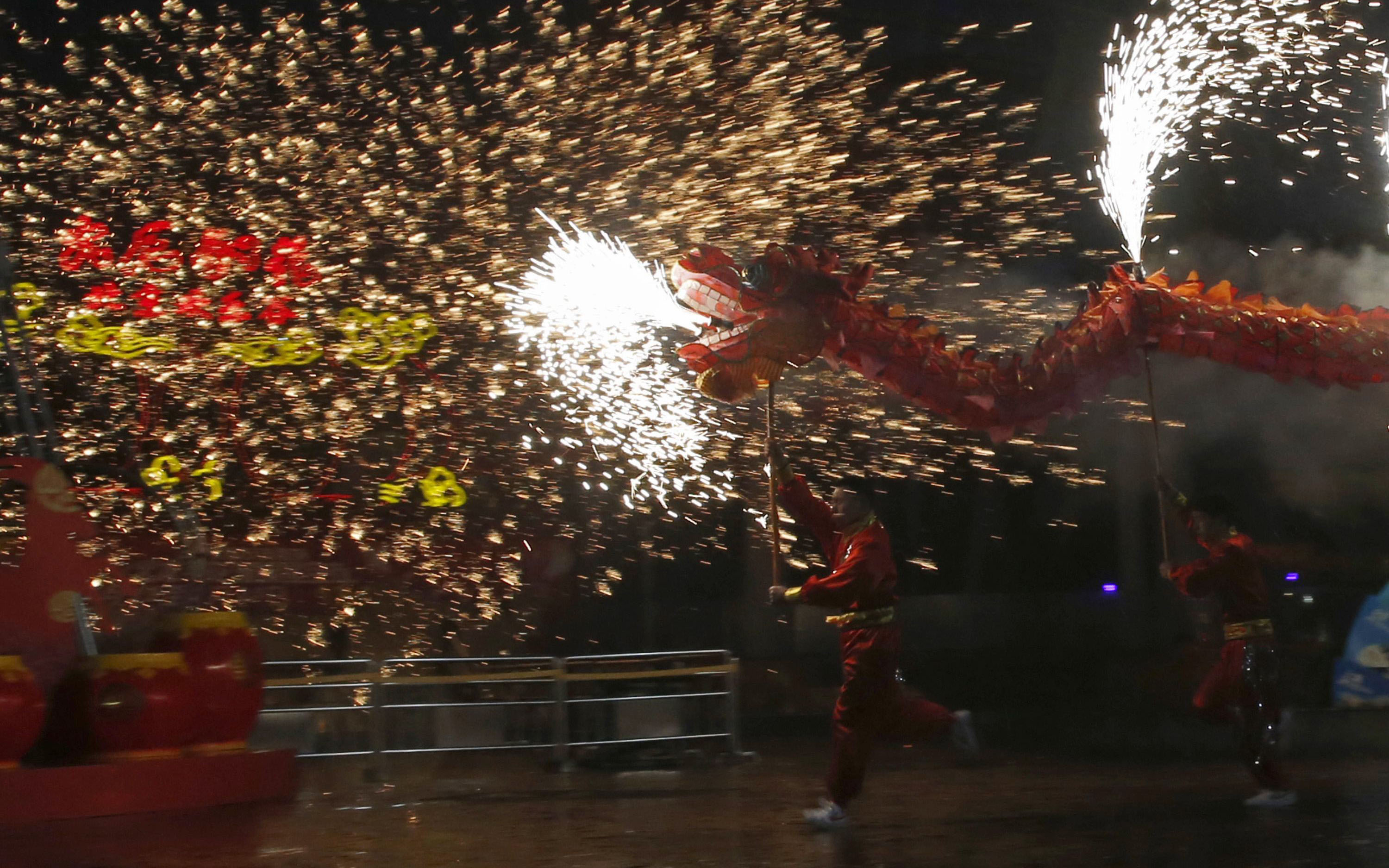 Hundreds of millions of people celebrated Chinese New Year this week and will continue to over the next month, in Asia and around the world. The most important festival of the year in China, which was first celebrated in the 14th century B.C., begins on the second new moon after the winter solstice and ends on the 15th day of the first month, known as the Lantern Festival. Each year corresponds to one of 12 different zodiac signs and animals. This year it is the Chinese character, the "yang," which can refer to a goat, sheep or even ram.
"Yang is a symbol of…blessing and fortune and represents good things," Yin Hubin, an ethnology researcher with the Chinese Academy of Social Sciences, said. "It is connected to the original implication of the Chinese character as an ideogram and reflects the worldview of the Chinese people in primitive times."
Household gods, heavenly gods and ancestors are traditionally honored during this period through ritual sacrifices, gifts, food and celebrations with fireworks and lanterns. Sticky rice cakes, dumplings and fish are among the most popular dishes consumed during the holiday, which is intended to bring good luck in the coming year.
The Year of the Goat or Sheep is expected to prove difficult for finances, love and family, according to Chinese astrology.
"The property business is not good now, which may affect the global economy a lot," Chen Shuaifu, a respected feng shui master, told NBC News. "It is not a good economic year."
However, Chen said the negative love forecast would not apply to Britain's royal family (Prince William and Duchess Kate are expecting their second child in April). Those born in the Year of the Snake (1953, 1965, 1977, 1989, 2001 and 2013) are expected to have a good year, while those born in the Year of the Ox (1949, 1961, 1973, 1985, 1997 and 2009) are expected to have a bad year.
Use Flipboard to celebrate the holiday and read about the culture and industry in China.
Year of the Goat by flip_features: Our curator in China flips articles about the holiday, predictions for the year ahead and recipes to try.
China Tech by David Fletcher: Explore the tech industry in China.
China by Traveler's Perspective: Beautiful photography from across China.
Ancient China by Michael James: Information on Chinese history and artifacts.
Follow the "China" and "Chinese New Year" topics to keep up with the latest news on your Flipboard.
~GabyS is reading the "House of Cards" topic tag
/flipboard
@flipboard
+flipboard