<![CDATA[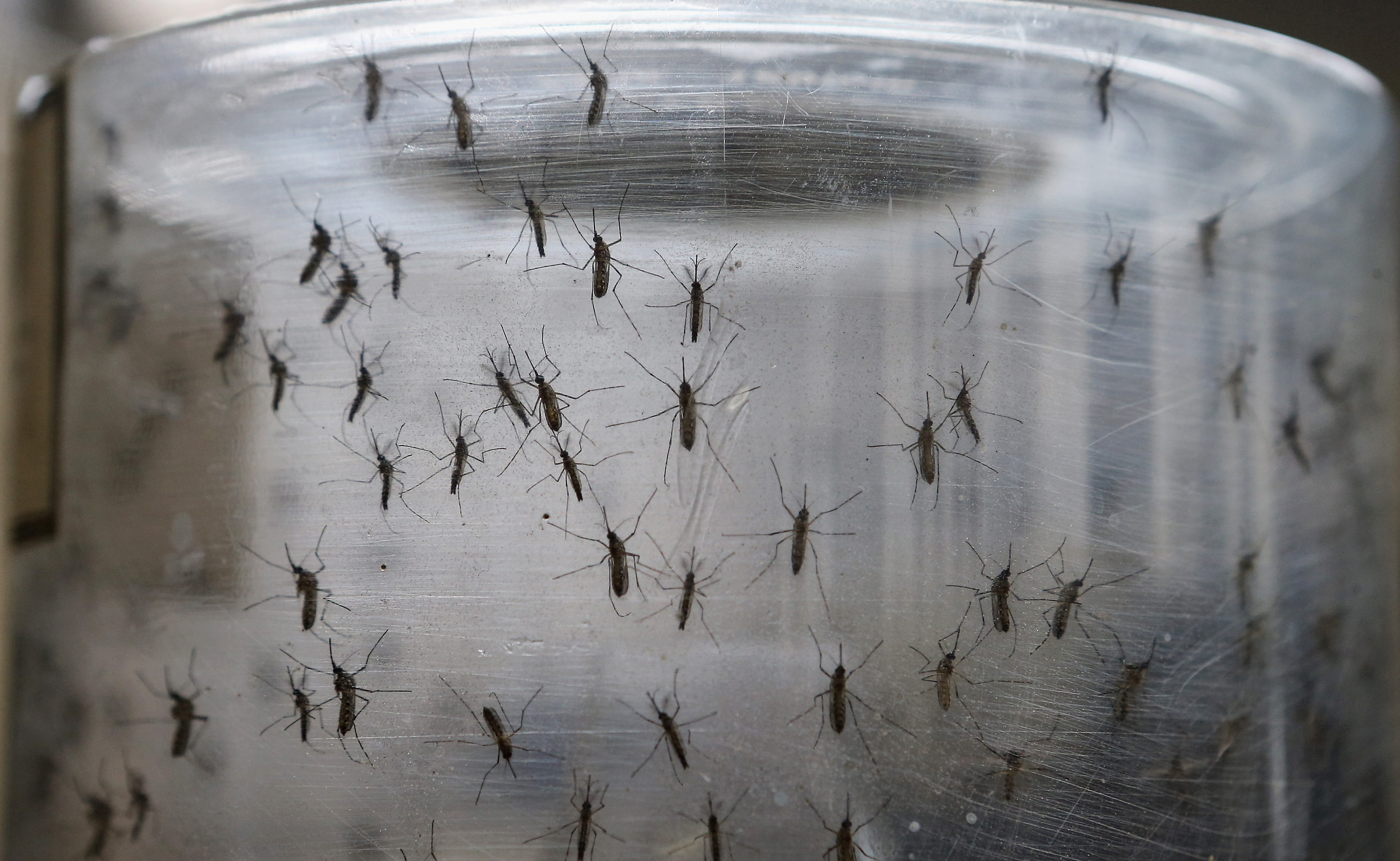 The World Health Organization (WHO) declared the Zika virus a "public health emergency" this week after previously saying the virus was "spreading explosively" in the Americas. WHO health officials estimated three to four million people across North and South America could be infected by the end of the year. All thirty U.S. cases were initially contracted outside of the country but it was reported this week that Zika was transmitted in the U.S. mainland for the first time via sexual contact. There has been consideration over the impact the tropical disease will have in the U.S. with some suggesting it will not be as big of a threat due to living conditions and cooler temperatures. The virus, typically transmitted via mosquitos, has mild symptoms with most sufferers only feeling unwell for a week. But medical experts believe it has more serious implications for pregnant women and can lead to birth defects including microcephaly, which affects head size and brain growth. Though the virus has existed for the last 25 years in Africa and Asia, it only reached the Western Hemisphere in May 2015 when a case was reported in Brazil. Prior to its appearance in Brazil, it had never been linked to microcephaly. The rapid spread since then, across 20 other Latin American countries including Costa Rica, Guatemala and Mexico and its connection to possible birth defects has brought it to the attention of the world. Pregnant women are being warned not to travel to affected countries, while those living in infected regions have been advised to consider waiting up to two years before attempting to conceive. The Red Cross has also requested waiting 28 days to give blood after traveling to Latin America or the Caribbean, and the outbreak has lead to discussions surrounding abortion laws in Southern American countries. Brazil is set to host the Rio Olympics in August with more than 500,000 people expected to visit. Over 3670 suspected cases of microcephaly are being investigated in the country so Brazilian authorities are implementing plans to lower the risk of the disease spreading. This week they declared a war on mosquitoes and will continue to monitor sports venues in the run-up to the Games. For now there is no official treatment for Zika, but work has begun to create a vaccine. Find out the latest news and advice guidelines via these Flipboard Magazines.
Zika Virus by Linda Anfuso
: A deeper look at the Zika virus and its impact.
Pregnancy World by Our World News
: A focus on how Zika is linked to microcephaly and the implications in pregnancy.
Virus Research by Catherine Malli-Dawson
: How science break-throughs can help fight Zika.
Contagion by daz2002
: Zika virus isn't the only disease spreading globally, read more about other epidemics and how the world coped.
Zika Vírus by Flipboard Brasil
: Brazilian news coverage of the outbreak, curated in Portugese.
Wellness & Health by Martin Middlewood
: Inside health issues in the U.S., from Zika to Seasonal Affective Disorder and Schizophrenia.
~JessE is reading 
Behind the Lens
GET FLIPBOARD ON:
iOS
/
ANDROID
/
WINDOWS
/
WEB
FOLLOW US ON:
FLIPBOARD
/
TWITTER
/
INSTAGRAM
/
FACEBOOK
/
GOOGLE+
/
TUMBLR
/
YOUTUBE
/
SOUNDCLOUD
/
PINTEREST
/
MEDIUM