These Magazines Think Inside the Box
Inside Flipboard / August 20, 2013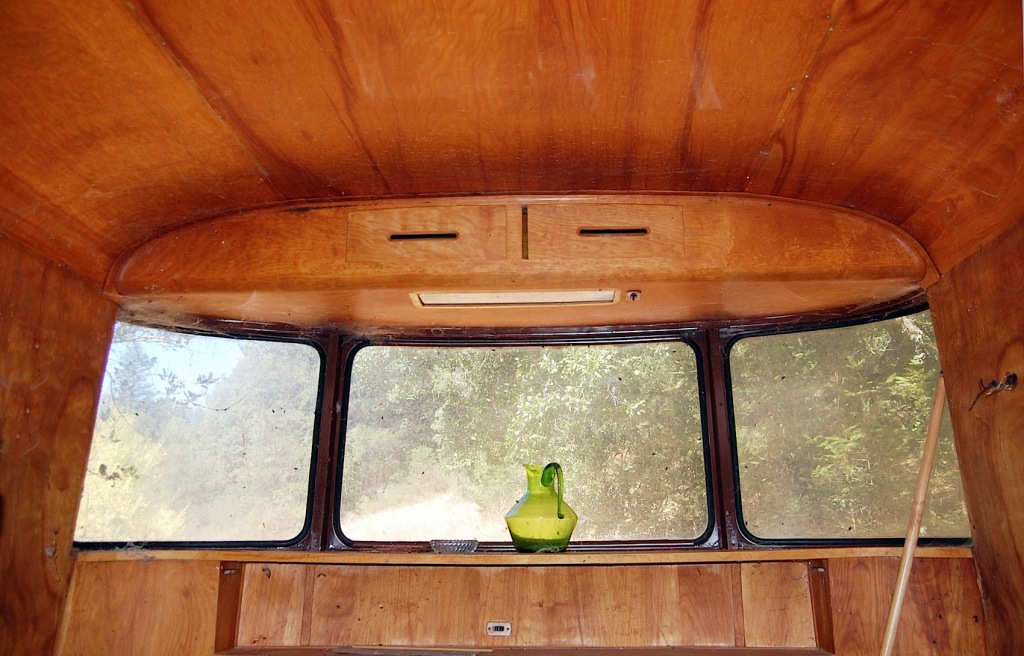 Lots of people spend their entire lives trying to think outside the box. Lately, however, we've noticed some Flipboard magmakers who are obsessed with the idea of living inside one.
Start with Heather Green. Heather's Road Trippin' RV's magazine is all about packing your life into an excruciatingly cute caravan or camper, following the call of the open road and finding a cozy place to park: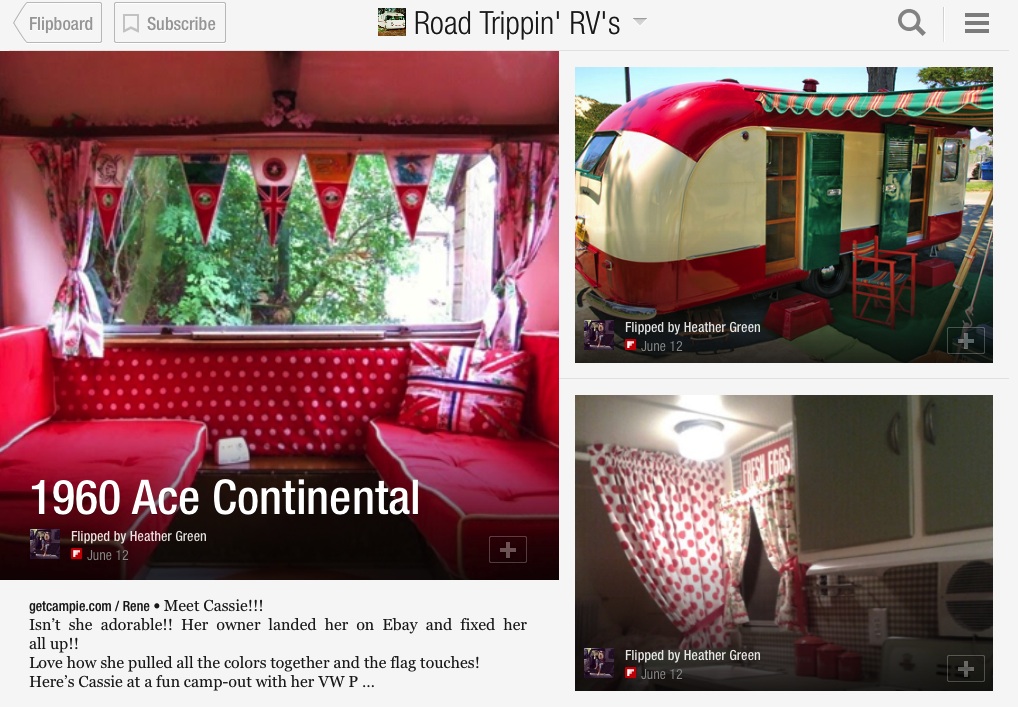 Pablopax has a similar vision, but without all the moving around. His Small House magazine shows how much good living you can squeeze into a home that's not much bigger than a typical suburban living room: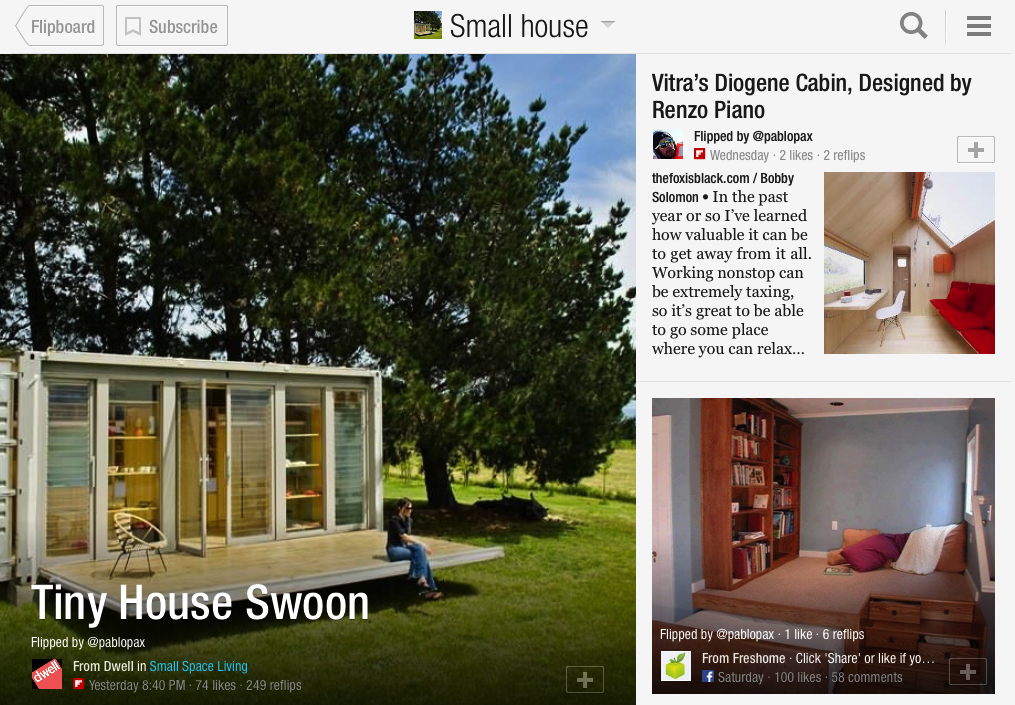 Shipping containers are another option for boxed living. They offer a lot of advantages: Used containers are ubiquitous and inexpensive, they can be combined to create modular structures and each one comes with an exotic history of globetrotting cargo adventure. Container Design magazine by Jovince combines beautiful photos of container-based homes with practical insight on how to adapt shipping containers for architectural use: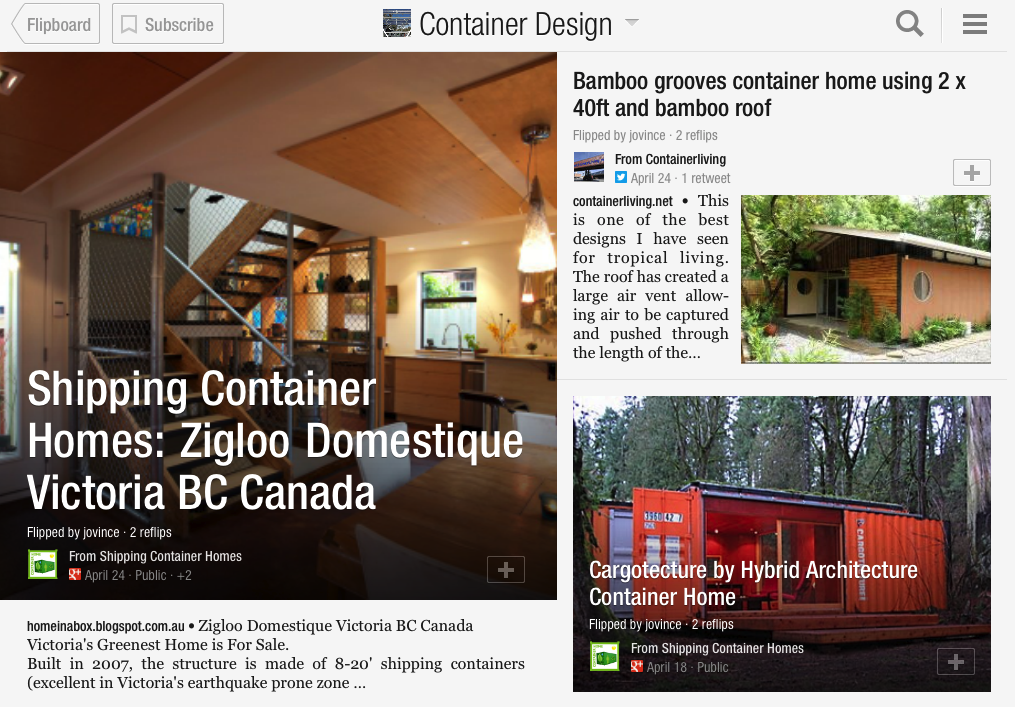 The common denominator here is that each of these scenarios envisions the home as something more than just a structure you live in — it basically defines the way you live your life. And in that sense, the appeal of these magazines may not be about architecture at all; instead, they reflect a seductive desire to pare life down to its true essentials.
Read:
Road Trippin' RV's by Heather Green
Photo: Top, Vintage Spartan travel trailer, by Telstar Logistics