This Week's Picks – February 19, 2011
Inside Flipboard / February 18, 2011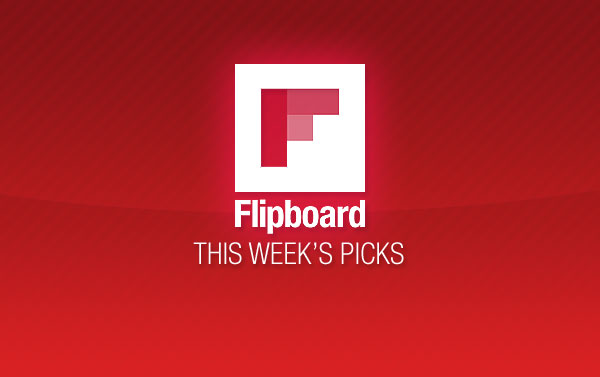 This week we have a new source about Gamification created exclusively for Flipboard. Curated by long-time game design consultant and one of Fast Company's 100 most influential women in technology, Nicole Lazzaro, the Gamifictaion feed delves into the world of game design and looks at how it can impact other areas of technology and life in general. Game design principles can be applied to many areas outside of games for refining interface design, user experiences, how to engage your audience, and so on. The idea is to build fun and play into everyday applications and situations.
The Society of Publication Designers is dedicated to promoting and encouraging excellence in editorial design. If Flipboard has you thinking a little bit more about the future of technology, print and design, then you'll find even more food for thought in the pages of this feed.
Bloomberg News is an authority on business and finance. Bloomberg provides exclusive, award-winning journalism on companies, markets, industries, economies, and governments. Add Bloomberg news to your Flipboard Contents page to stay on top of economic news and information.
The New York Observer brings you breaking news, politics, opinion, fashion, gossip, movies, books, theater, and the arts from New York City.
It's definitely still winter, so add a section for Ski Magazine to plan out your next trip to the slopes.
Remember, you can always customize your own content feeds on Flipboard.
Enjoy,
~ JonV
community@flipboard.com
facebook.com/flipboard
@flipboardCM