This Week's Picks – January 28, 2011
Inside Flipboard / January 23, 2011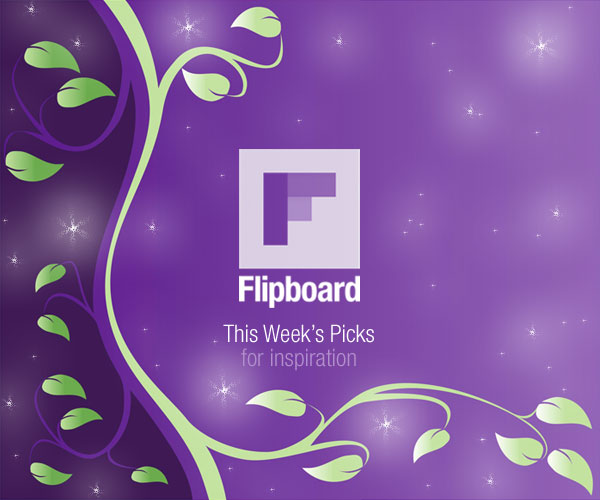 All of us here at Flipboard are still excited about the new year and even more excited about the new decade. A new chapter like the start of a new decade is particularly special and inspiring. It stands as a reminder of the constant truth that the future is full of potential. We are fortunate enough to feel that potential every day we work here trying to create something new. With this in mind, we've put together a theme for This Week's Picks: feeds that are sources of inspiration. We hope you find something that moves you.
If you're looking for inspirational reading material, you really can't top Oprah's Book List as a great reference. We also have O The Oprah Magazine for even more great inspirational content.
Deepak Chopra is the author of more than fifty books, including numerous New York Times bestsellers in both the fiction and nonfiction categories. Time magazine heralds Deepak Chopra as one of the top 100 heroes and icons of the century and credits him as 'the poet-prophet of alternative medicine'.
Looking for some inspiration in the kitchen? Then Bon Appetit Magazine is going to be the key ingredient to your Flipboard. Grab your iPad, a frying pan, and go make some thing delicious for your friends and family.
White House Photos is a fantastic Flickr gallery showing candid, behind-the-scenes images taken at the White House. You will find it surprisingly open and it reveals a human side of the administration, which is rather welcome.
The Bill & Melinda Gates Foundation works to help all people lead healthy, productive lives, focused on global health, global development, & U.S. education. Their feed is full of great information on world charities and their activities.
TEDTalks is home to all the best talks and performances from the TED conferences. If you're not yet familiar with TED, definitely dig in to this fantastic series of visionary presentations on just about every interesting subject imaginable.
Remember, you can always customize your Flipboard and add the content that is most relevant to you by tapping "add a section", then "add a custom section" and search for the Twitter accounts or lists you want. Our features are meant to help you discover new things, but the real personalization comes through customizing the application the way you want it, with the content that's most important to you.
Enjoy your Flipboard,
~ JonV
community@flipboard.com
facebook.com/flipboard
@flipboardCM