This Week's Picks – November 19
Inside Flipboard / November 20, 2010
You've been busy all week, especially with the holidays right around the corner. Kick back and relax with these new sections. The weekend is here!
Alberto Antoniazzi may be "the graphic designer that will save the world" and he also curates a fantastic set of design imagery we are very pleased to share with you.
Curbed is a sharp, intelligent look at interior design, decor, and real estate.
Devour sifts out the best videos and posts a well-curated collection every weekday. Fewer cute kittens, fewer skateboarding wipeouts, fewer tween heart throbs, and lots more awesome.
Gamezebo is a great source of news and reviews for social games and casual games on the PC, iPhone, and Facebook.
TUAW is The Unofficial Apple Weblog and the go-to source for all your Apple tech-related information.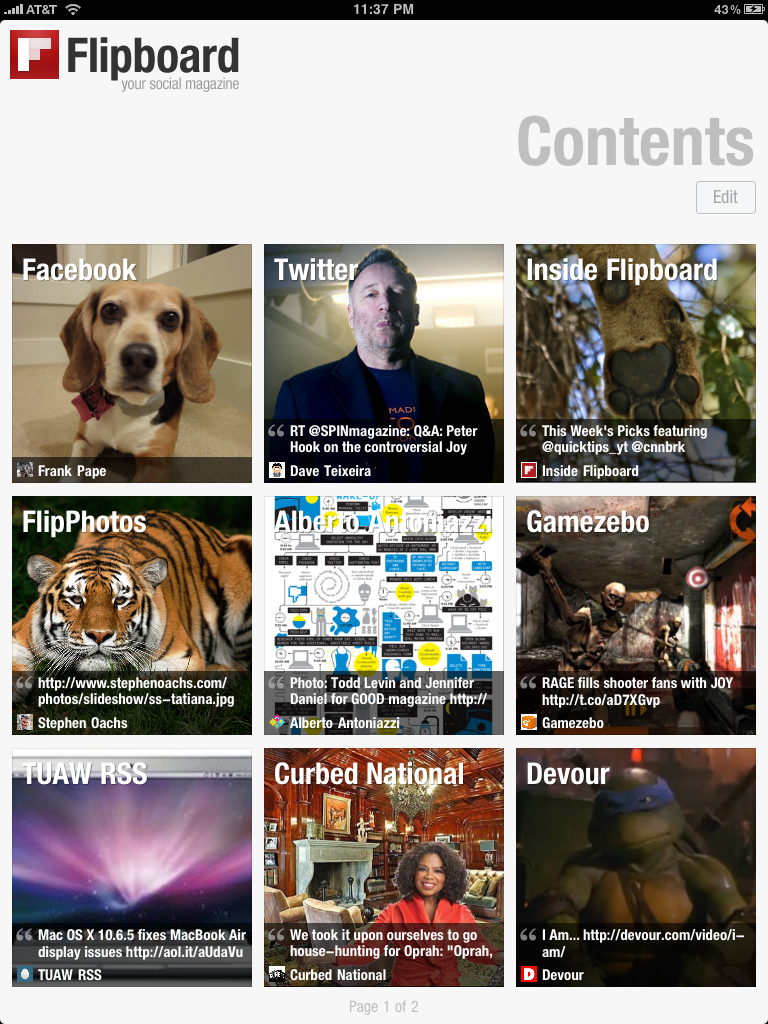 Happy Weekend!
~ JonV
community@flipboard.com
facebook.com/flipboard
@flipboardCM