Trickle Up Curation in a Web3 World: Meet Gaby Goldberg, TCG Crypto (Podcast)
Mia Quagliarello / November 9, 2021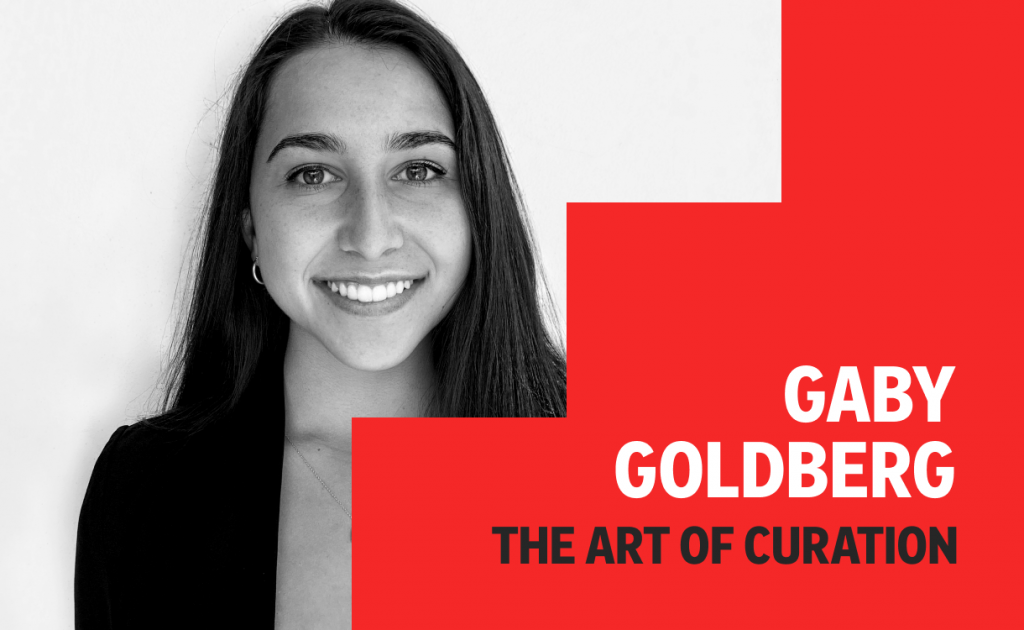 "A top-down view is: someone's going to tell me what's cool, and that's not how it works anymore. It's trickle up, where the curator is the one who builds the audience and curates what's cool. If the audience comes, it comes from the community. And that's why it's really exciting: it doesn't rely on someone who has status or money to make these things reach scale." — Gaby Goldberg

When people talk about Web3 and the metaverse, it feels like we're moving into a new era, one governed by new rules of ownership and interconnectivity, where we can all take part in a new economy online. But where does curation fit into that future?
Investor Gaby Goldberg has one of the clearest-eyed views of how curation, culture, identity and ownership all fit together in this brave new world. She's written severalposts at gaby.mirror.xyz — articles that themselves curate ideas into a fresh understanding of how tastemaking is now "trickle up" and who helped us get here (Kanye).

Highlights, inspiration and key learnings:
What is the difference between a creator and a curator
The best curation needs a human touch
The movement towards more niche communities
How to find curators you respect and trust
Organizing ideas for written pieces
The psychology behind the need to curate
What this new market of creators as curators will look like
How curators can inspire trust
Understanding the new universe of curation, Web3 and DAOs — where to start
Why choose Mirror as a publishing platform
Why curation will be more important in the metaverse
The difference between Web3 and the metaverse
Curating the people around you
Browse the companion Storyboard to get the episode itself, plus links to the magazines Gaby talks about on the show as well as her own culture picks.

And don't forget to rate and subscribe to our podcast if you like what you hear. You can find "The Art of Curation" on Flipboard and wherever you listen to your podcasts: Apple Podcasts, Spotify, Google Podcasts and Amazon Podcasts. A new episode drops every Tuesday!
— Mia Quagliarello, head of creator community and newsletters, is curating the curators in "The Art of Curation" podcast