Use This Shortcut to Add Content to Your Magazines From Your Mobile Devices
Inside Flipboard / January 30, 2014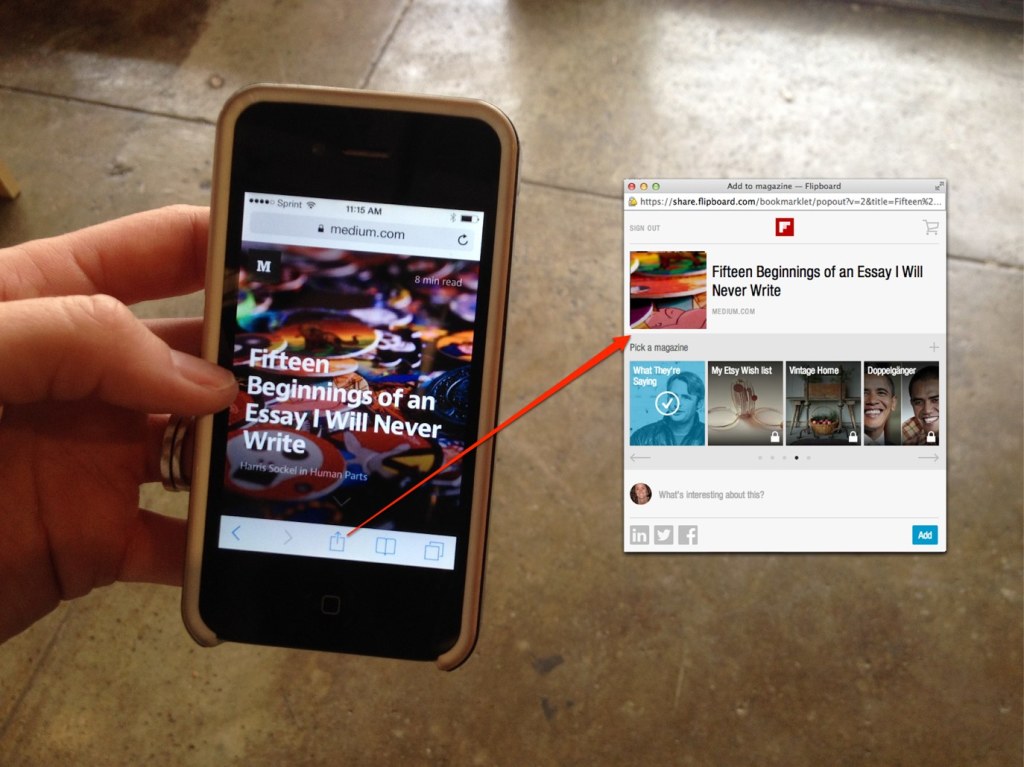 You're active. You're mobile. You're on the go, on the town and on your way. You're reading via the web browser on your smartphone or tablet device, and you need a simple way to flip content from the mobile browser to your Flipboard magazines. Here's a technique to make that easier via Android or iOS.
One option, of course, is to install the Flipboard bookmarklet in your mobile browser. But an even faster and more flexible technique is to "beam" the URL of the item you're reading in your browser (or Dropbox, or Twitter, or just about any app that supports URL sharing) directly to Flipboard. Here's what you do:
How to Flip URLs on Android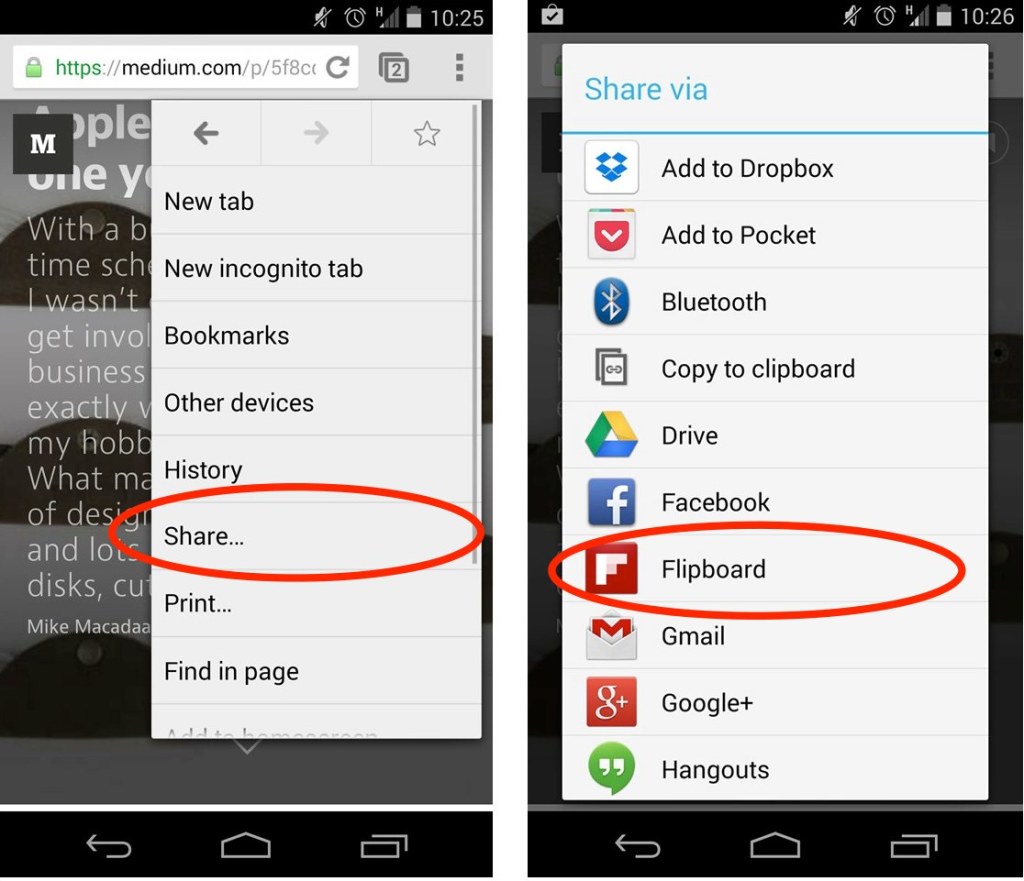 Follow these steps to flip a URL to your magazines on an Android device:
Tap the Share option (in Chrome) or the Android Share icon (in many Android apps)
The Share menu will open, with a list of destination apps revealed.
In the list, tap Flipboard
Flipboard's magazine flip interface will open. Use it to add the URL to the magazine of your choice.
How to Flip URLs on iOS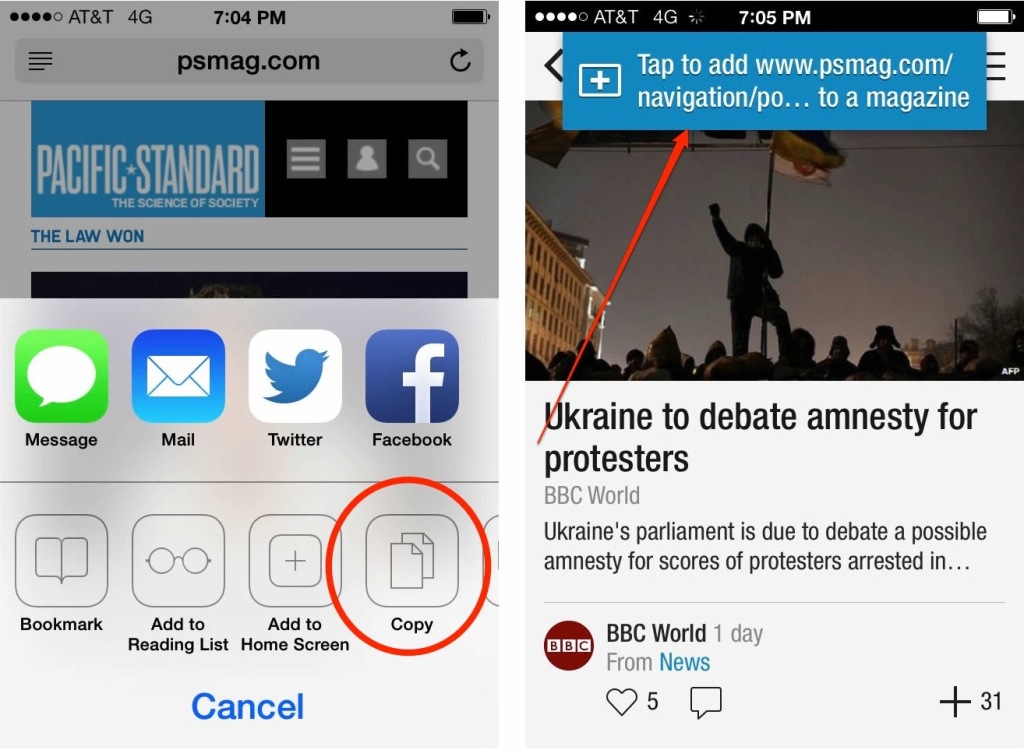 Follow these steps to flip a URL to your magazines on an iOS device:
Update to the most recent version of Flipboard for iOS.
Open an article in Safari, or any app that supports Apple's share functionality
Tap the Share icon, then tap Copy.
Now, open Flipboard. In a few moments,  you should see a blue box on the top of the screen that allows you to add the URL to a mag.
Tap the blue box, then add the item to the mag of your choice.