What's a "Vibe Curator"? Meet Ramon Olguin Sanchez (Podcast)
Mia Quagliarello / March 1, 2022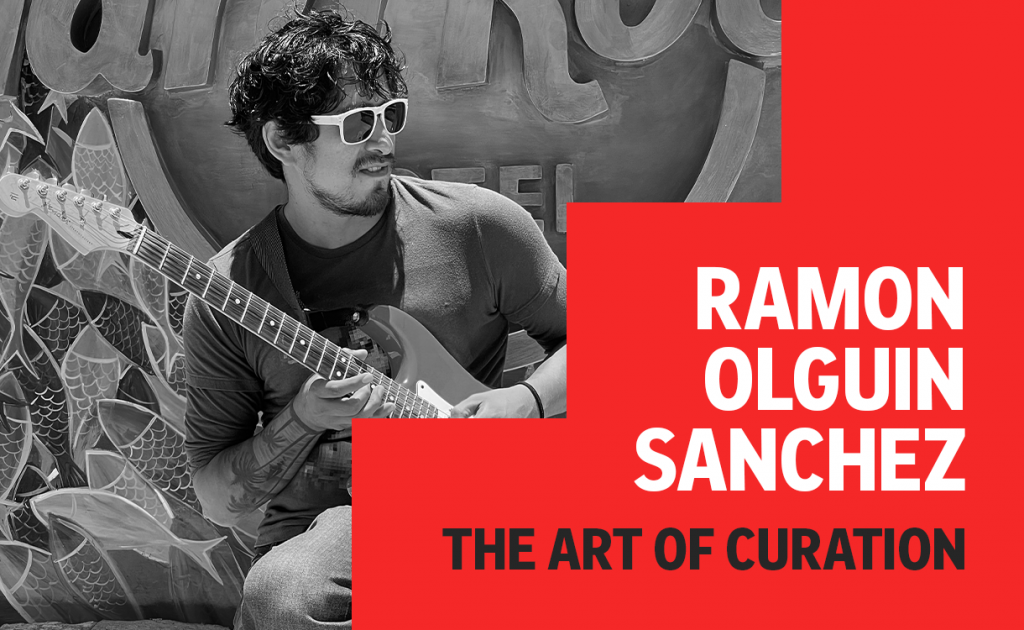 "I am the kind of person that believes in frequency and energy. I really like to meditate. So when I think about how to inspire the people…I use music as the channel to share that energy." — Ramon Olguin Sanchez

A vibe manager — also known as a vibe curator — has been called "the most millennial job ever." To be one, you've got to be the kind of person who has their finger on the pulse of lifestyle and industry trends. You then curate those elements into a space or experience that's inviting and creates a positive feeling for all.
Ramon Olguin Sanchez, the vibe manager at the Hard Rock Hotel Los Cabos, came to this podcast's attention via a story in Business Insider. He's in charge of curating music for 14 locations throughout the resort and maintaining the upkeep of iconic memorabilia. Speaking to him was like finding a curation unicorn in the wild. Language barriers meant the interview was shorter than usual, but we still loved learning what this unusual job entails.

Highlights, inspiration and key learnings:
Definition of a vibe manager and why he's right for the role
Deciding on the kind of vibe you want
How to curate music to create an atmosphere
Role of music volume in vibe-making
Scent, decor and other factors that contribute to a vibe
What to do if the vibe feels off
Favorite memorabilia at the resort
Is this the best job ever?!
What's hard about being a vibe manager
Places that inspire him for their vibes
Ramon's culture picks
Browse the companion Storyboard to get the episode, plus a few of the things Ramon recommends that you check out.

You can find "The Art of Curation" podcast on Flipboard as well as Apple Podcasts, Spotify, Google Podcasts, etc. Please subscribe to the podcast so you never miss an episode, and if you like what you hear rate, review and share.

— Mia Quagliarello, head of creator community and newsletters, is curating the curators in "The Art of Curation" podcast