<![CDATA[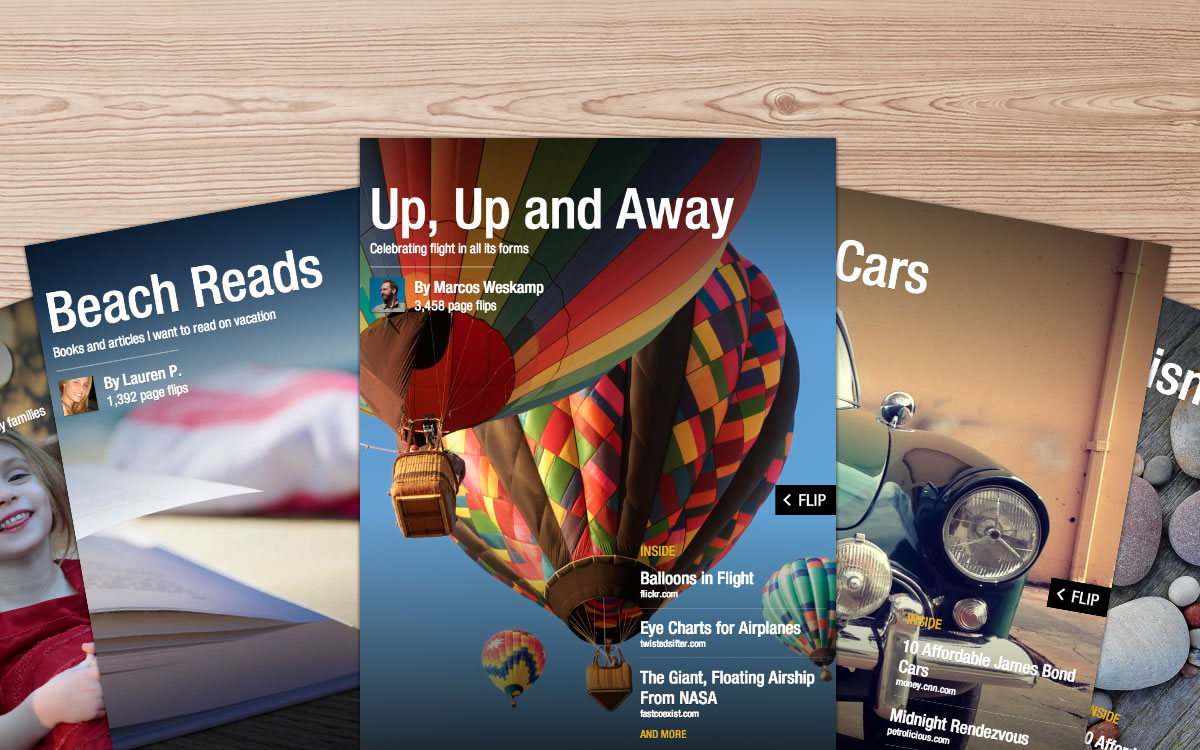 What's the only thing better than Flipboard? Flipboard 2.0! It's a major new edition, with treats for everyone from the casual reader to the power user. There's more content than ever to enjoy, including a new partnership with Etsy. When you search, we instantly create a magazine out of your results. It's faster, more visual, and easier to navigate. And, for the first time, you can collect and save articles, photos, audio and video by organizing them into beautiful magazines. These can be private, or if you want to connect with like-minded enthusiasts, you can make them public and share them on Flipboard and beyond. Now everyone can be a reader and an editor.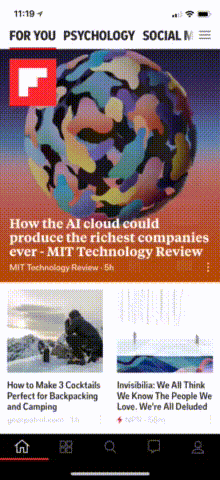 Just tap the + button next to articles, pick a name for your magazine, add a description and start flipping. You can create as many magazines as you want—My Picks, The SF Giants, Wedding Inspiration, Things to Read Later—and draw from virtually any source on Flipboard, including what's being shared on social networks like Facebook, Twitter, Instagram, SoundCloud, LinkedIn and Tumblr. We've also made the entire Web flippable with our new bookmarklet. Go to flip.it/bookmark and simply drag the "Flip It" button to your browser toolbar to install. From there, you can flip virtually anything you find by clicking the bookmarklet from any web page. Check out your magazine on Flipboard and you'll see your latest "flipped" items in a print-style layout. You can also tap into any item and promote it to the cover. If you'd like to be inspired, tap on "By Our Readers" in the Content Guide, which contains a selection of magazines from staff and friends of Flipboard who've been experimenting with 2.0 in our beta program. They include bloggers like Gardenista's Michelle Slatalla, entrepreneurs like Kate Kendall, curators like Bureau of Trade's Michael Phillips Moscowitz, small business owners like Elizabeth Leu, musicians like Linkin Park, and people with passions around graffiti, fashion, apps, horses, travel, food, kids and more. We'll be highlighting many of them—and people like you!—in our blog in the coming weeks. Some other highlights of 2.0:
A new, visual Content Guide. Tap the Explore magnifying glass and you'll discover editor's picks and magazines worth your time from top categories.
Commenting on Flipboard. Inside a story, tap the source's avatar in the lower left-hand corner, to reveal Flipboard Comments. Draw in other Flipboard users with @mentions.
Recommended Reading. In Cover Stories, you'll find More to Read, a personalized list of things we think you'll love, drawn from your social interactions.
Subsections in partner magazines, newspapers and websites. On the second page of tablet editions, you'll find new sidebars listing subsections for easier navigation.
Fast section switching. Tap the section name at the top of any page to reveal related content and subsections.
Finally, don't forget to read our
Community Guidelines
for best practices around using the new Flipboard. We can't wait to see what you create! Best, ~The Flipboard Team