We're Curating Cool Curators (and Want More!)
Inside Flipboard / October 9, 2011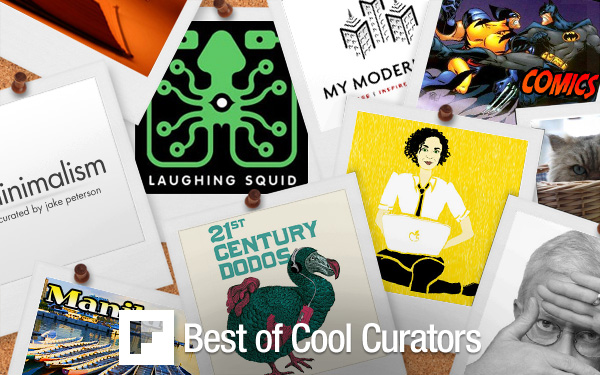 "Cool Curators" is the Flipboard name for people who collect and share (usually via Twitter or a blog) interesting stuff from around the Web. These folks have their own category in our Content Guide, and still others are scattered about in places like Art & Photos and Tech & Science.
A few more cool curators are building curated sections just for Flipboard. Take @DodoFlip, for example, whose collection of "endangered objects (and other stuff)" is actually tied to a book released by HarperCollins. And then there are Flipboard users like Jake Peterson, Candice Lopez Quimpo, and Jum Dypico, all of whom recently curated Twitter lists devoted to themes near and dear to their hearts: for Jake that's minimalism, for Candice it's her hometown of Manila, and for aspiring artist Jum it's the world of comics.
We're highlighting these curators throughout the Content Guide this week, on the Featured tab and in categories like Living, Local and (of course) Cool Curators. They represent some of the best-known curators (Laughing Squid, My Modern Met, Maria Popova) as well as up-and-comers who simply wrote to us and let their interests be known.
If you have a topic you're passionate about and would like to curate a section around, we'd love to work with you, too. Please send your idea to featured@flipboard.com or tweet it to @Flipboard_Mia.
Thanks,
~MiaQ
featured@flipboard.com
facebook.com/flipboard
@flipboard