<![CDATA[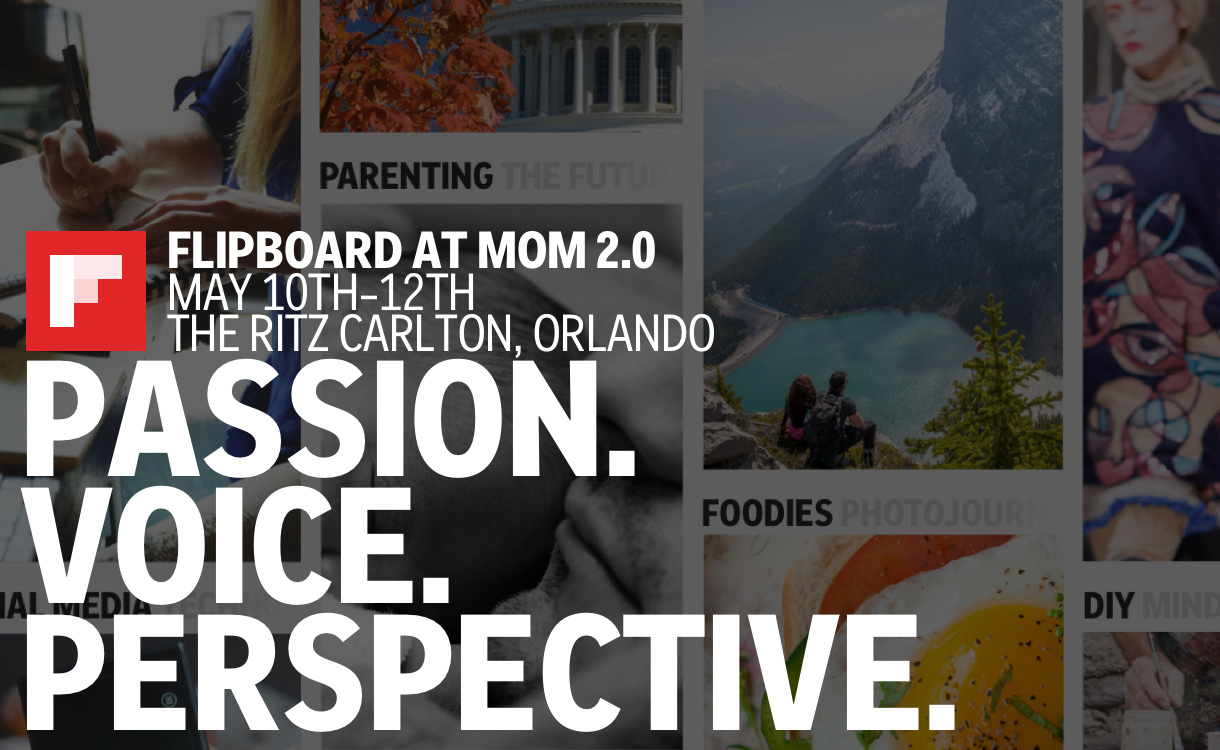 The #FlipBlogger team is thrilled to be attending the Mom 2.0 Summit in Orlando, Florida, at the Ritz Carlton, Grande Lakes, May 10-12.
Will we see you there?
We can't wait to hang out with you and chat about Flipboard in person. If you're attending, give us a shout-out in a tweet with the #FlipBlogger and #Mom2summit hashtags. 
We'll be hosting red couch interviews with as many of the attendees as possible (you can
sign up to be interviewed here
), so be sure to tune in for those to see and get to know the Mom 2.0 attendees a little better.
We'll be adding all of the interviews to the official Mom 2.0 Summit Magazine. We hope you'll follow along! If you're there and have questions, be sure to flag us down to ask or come visit us in the Flipboard booth right outside the main conference ballroom. We'd also love to have you just stop by to say hi; we're a very friendly crowd!
Excited to put Flipboard to work for you?
We hosted the third #FlipBlogger Webinar last week where we shared three innovative ways for bloggers to use Flipboard. If you missed it, no worries, you can watch the entire thing below
or here
. Have questions that weren't addressed during the webinar? Tweet us @flipboard and tag your question with #FlipBlogger and we'll be sure to answer as quickly as possible.
Get started at Flipboard.com and
sign up for the FlipBlogger newsletter
to receive regular tips and inspiration.
~ kikarose is curating
Great Blog Posts