What Tech Insiders Are Reading Right Now
Inside Flipboard / July 3, 2018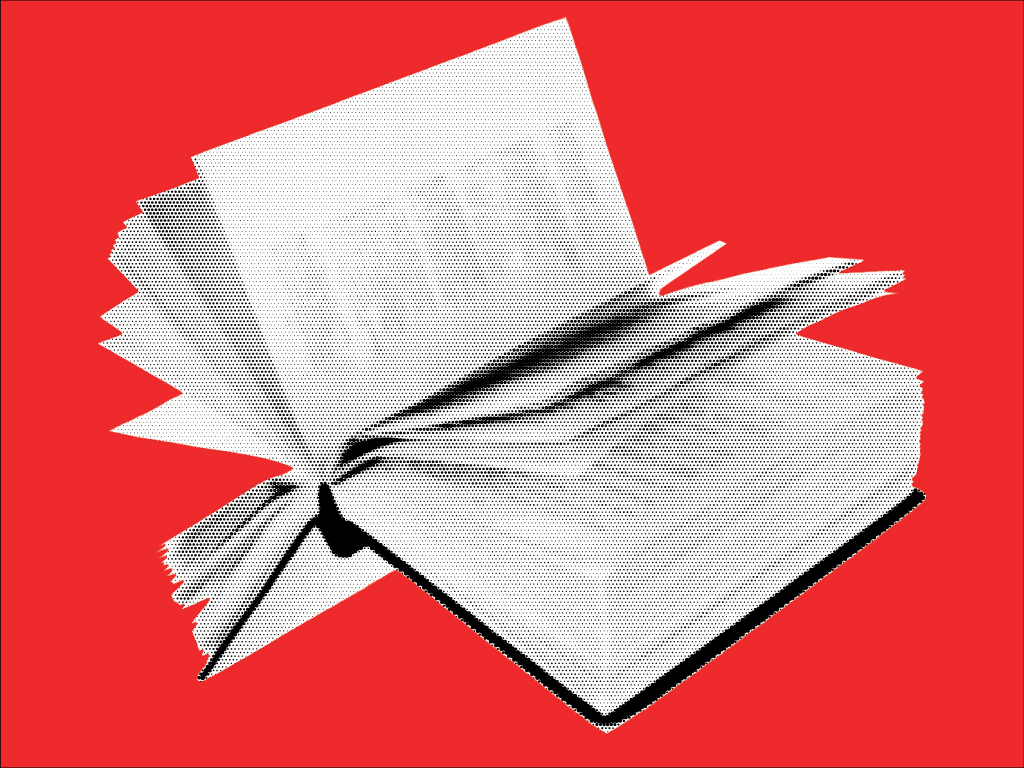 We asked 10 people doing good work in the industry to recommend 5 books each. The result is a goldmine for summer readers.
Whether you're staring at some vacation time or just always on the hunt for something good to read, we've got some suggestions for ya (big surprise, right?). But this time, we turned to our colleagues in tech to see what they're reading—and what they came back with filled up our wishlists faster than you can say "flip."
Here are all the collections from the first 10 weeks of our "5 Books" program.
Nick Thompson, Editor in Chief, WIRED // "5 Books About the Future"
"Technology changes everything, often, it seems with the speed of a hurricane. But sometimes, the best way to understand how things are changing is to sit down with a book. Here are five I've read recently that have helped me think through the state of transformation the world is currently in." See them here.
Camille Hearst, Co-Founder & CEO, Kit // "5 Books to Expand Your Life"
"Each of these books has had a particular and notable impact on my life — in changing how I viewed the world, or offering me a new perspective on my work and my life. In each book, I've found something to help me expand my life: in my skills as an entrepreneur; as a product manager and founder CEO; in growing my empathy and understanding of the world; or in my imagination." See them here.
Harry McCracken, Technology Editor, Fast Company // "5 Books About Technology History"
"The history of technology isn't just history. It's essential reading if you want to understand tech's impact on our lives today, and where it will take us — for better and worse — tomorrow." See them here.
Adam Lashinsky, Executive Editor, Fortune // "5 Books By and About Journalists"
"I like to read books by and about journalists, both because I'm interested and because it helps me hone my craft. Here are some of my favorites." See them here.
Karen Wickre, Journalist and Author of "Networking for People Who Hate to Network" // "5 Books That Have Stuck With Me"
"I'm a reader whose interests border on chaos, if you go by the piles of books (not to mention iPad and Kindle) I accumulate. A common thread for me is that I prefer books based on real life — an experience, a memoir, a history, a relationship. This batch is representative of my need for real-world perspectives." See them here.
Ryan Hoover, Founder, Product Hunt // "5 Books for Makers"
"A collection of books for building better products." See them here.
Ina Turpen Fried, Technology Editor, Axios // "5 Books Whose Ideas I'm Currently Wrestling With"
"With technology moving as fast as it does, it can sometimes feel anachronistic to read a book to see where things are headed. But I find the best books to be a good way to soak in a topic and let my brain grapple with the big picture issues raised by the technology. Here are five books whose ideas I'm currently wrestling with." See them here.
Steve Grove, Director, Google News Lab // "5 Books I'm Reading"
"I tend to have two or three different types of books going at a time, and dip into them based on my frame of mind. As a first-time dad to 18-month old twins, my reading time has gotten shorter (and more precious) than ever before." See them here.
Roy Bahat, Head of Bloomberg Beta // "5 Books We Give to Startup Founders"
"Starting companies is a trade, which tradecraft founders can learn. We invest in very, very, very early startups so there's lots for us to study together…" See them here.
Joshua Topolsky, Founder, The Outline // "5 Books I'm Reading"
"A collection of books that have been occupying my time." See them here.
If you'd like these book picks to be delivered to your in-box every Saturday, simply follow "Technology" on Flipboard and we'll do the rest.
Oh, you want to be featured, do you? Let us know in the comments and we'll get back to you with details.
—Mia is curating the "5 Books" program