Year in Review: 2020
Carl Sullivan / December 10, 2020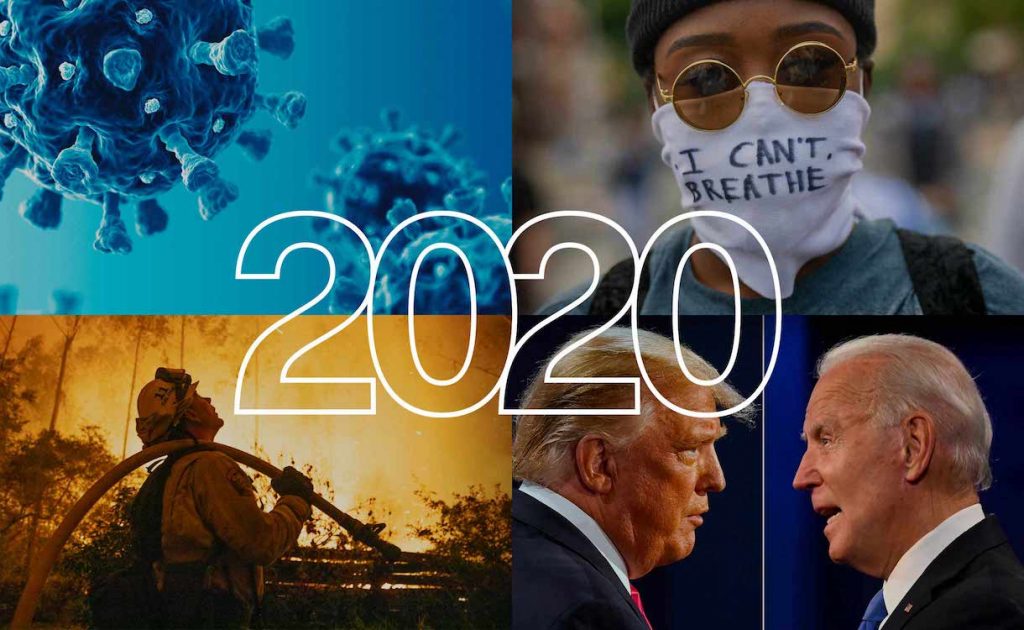 When Flipboard editors first met to discuss our annual year-end package, we were tempted to just put this GIF on a page and call it a day:
While that image perfectly encapsulates how many of us feel about 2020, it doesn't capture the details and drama of the incredible stories that unfolded this year. We truly are living in interesting times!

Yes, COVID-19 loomed large over everything: our health and mortality, the economy, politics, education, sports, entertainment … well, everything. But within each of those categories, there are amazing stories of triumph and sorrow, of the human will to survive and carry on.

Many of us are ready to put this year behind us and move on to a hopefully brighter year. I understand that sentiment completely, but I believe there is always value in looking back to remember what we've lost, what we've gained and what we've hopefully learned.

Year in Review recaps the major stories that shaped our lives: the pandemic, Black Lives Matter movement, elections, economy and climate change. We explore the big themes in categories like tech, business, sports and entertainment. We remember those we lost. And we've included reviews of good news from 2020 (yes, we actually found some!) and the forgotten stories (all the astonishing things that happened this year that got lost in the pandemic haze).

As this annus horribilis draws to a close, we hope you will join us to remember what was and to be hopeful about what might be. The complete list is below. Here's to 2021, new opportunities, and new chances to be grateful and joyful.

—Carl Sullivan, U.S. News managing editor, worked with a team at Flipboard to create the Truth Seekers, a series that seeks to highlight facts and fight misinformation.