Year in Review: The Biggest Stories of 2019
Mia Quagliarello / December 16, 2019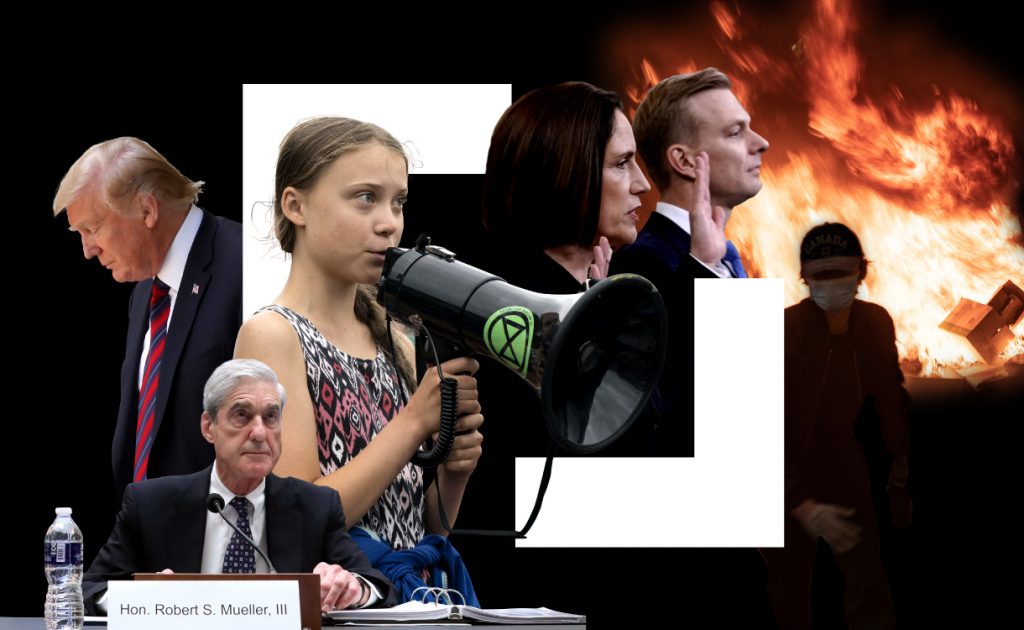 Unrelenting drama from the White House, a young activist galvanizing generations to fight for climate, protests in Hong Kong, and so much more… Our editors curated from hundreds of articles to pick the most newsworthy and memorable items in politics, conflict and tragedy, scandal and controversy, business and tech, big ideas, sports, entertainment, culture, and good news. These are the stories, events and people that shaped our 2019.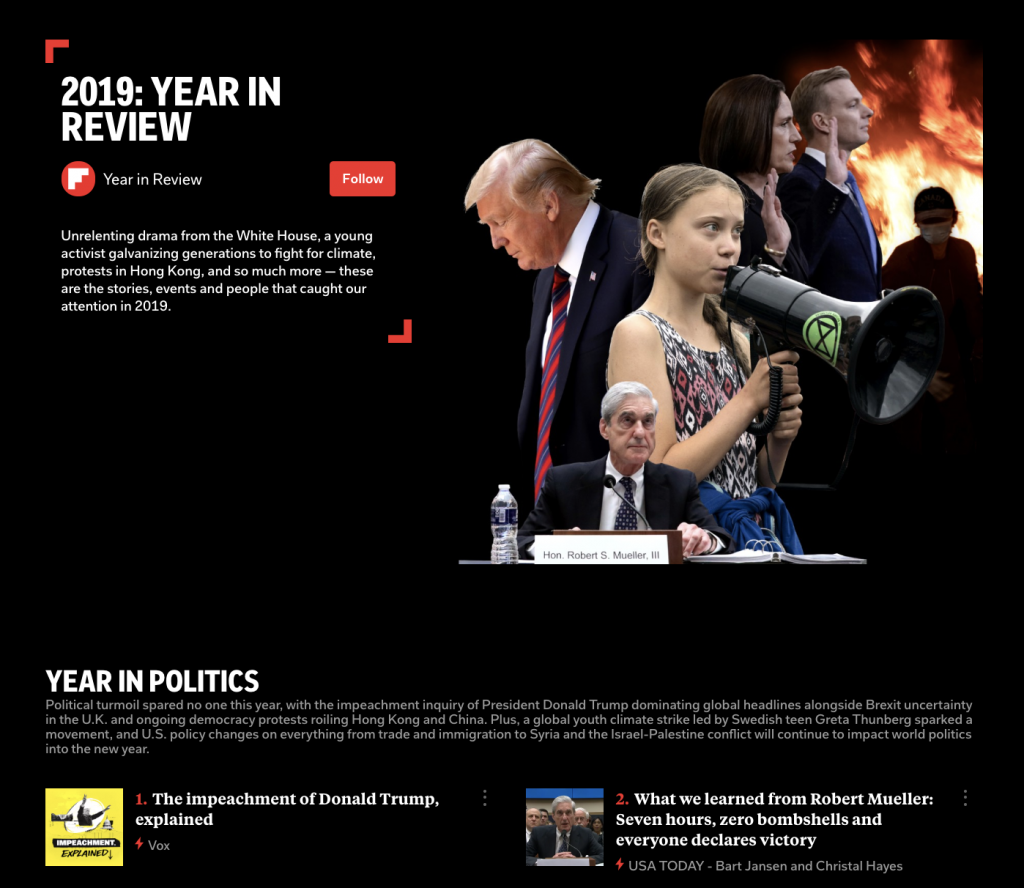 For all you tech enthusiasts out there — we know there are a lot of you on Flipboard! — our tech editor Ken Yeung has curated a special deep dive on the "Year in Tech." You can read more about it, as well as his analysis, right here.

And if you're curious about another country's perspective on the year that was, there are regional "Year in Review" editions created by editors in the UK, Germany, France, and Italy.

Enjoy! Here's to a fresh slate in 2020.

— Mia curated the entertainment portions of "2019: Year in Review"