You're Invited: A Virtual Recipe Exchange
Aileen Lalor / December 10, 2020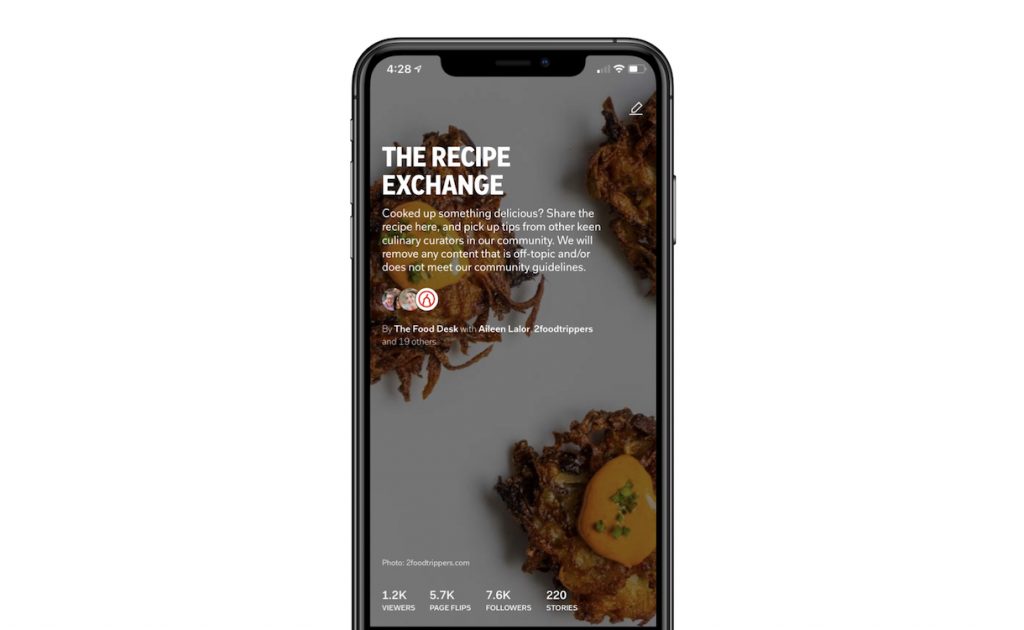 Eating is the ultimate communal experience: A thing we do multiple times a day, with the people to whom we're closest. Preparing food is an act of love and a way to tell stories about our cultures and our families. Sharing recipes, too, allows us to pass on knowledge and feel close to others, every time you make those perfect oatmeal cookies or consult your grandma's worn-out binder full of pages torn from magazines.

The past months have radically changed the way we live and spend our time, and some of the things we love to do are just not possible right now. However, we can still connect over food, and at Flipboard, we want to help facilitate this.

A few weeks ago, we launched The Recipe Exchange, a co-curated Magazine where curators from the Flipboard community share their favorite recipes and take inspiration from what other people are cooking up. We've read about everything from traditional Polish Christmas Eve suppers to Swiss rosti-inspired latkes and – of course – dozens of cookie recipes.

Now, our curators are taking the idea further, starting their own Magazines to share their favorite recipes with their friends and family members. In a year when we might not be able to be with the people we love, we can still find creative ways to be together.
We'd love to invite you to curate with us at The Recipe Exchange. Sign up here to receive an email from us with instructions.

…or tweet to us @Flipboard. We'd love to see you in our Group Mag and see what you will be cooking this holiday season!

Warmest Wishes, Aileen Lalor, culture editor at Flipboard, is curating Holiday Central