Host Mia Quagliarello Explores the Art and Science of Selection with 10 New Guests, from Ann Friedman to NFT Girl to Twitter's David Smydra
Palo Alto, Calif. — October 4, 2022 —Today, Flipboard launches a new season of "The Art of Curation" podcast, with 10 new episodes that explore the role of human taste in a tech-driven world. In each episode, host Mia Quagiarello speaks with people whose taste shapes industries such as media, art, tech and fashion. Each guest has a special talent for finding signal in the noise, and helps listeners understand tastemaking as a craft that can be learned, honed and expressed through the art of curation. This season showcases 10 new guests who are making an impact on our culture.  
"Since curation is the key to making or breaking experiences, we wanted to better understand how curators across different disciplines do their jobs," said Mia Quagliarello, host of the show and Flipboard's head of creator community and newsletters. "If you think about it, curation is everywhere: from what happens in a museum, on DJ decks, and in your favorite newsletter to the guest list, the menu, and the decor for a dinner party."
The first episode of the new season, which is available today, is a conversation with Nick Gray, the author of The 2-Hour Cocktail Party. Other guests this season include Sotheby's featured NFT collector Lex, a.k.a. NFT Girl; Ann Friedman, author, podcaster and curator of the popular "Ann Friedman Weekly" newsletter; and Twitter's head of HITL (Human in the Loop) curation, David Smydra. Highlights from the previous two seasons include interviews with crypto investor Gaby Goldberg, NextDraft's Dave Pell, and pastor Dan Darling, who answered the question "what would Jesus curate?"
Every Tuesday a new episode will drop. Episodes are available on the Art of Curation profile on Flipboard, along with each guest's favorite books, podcasts, movies, games, shows, and more, which they live-curate at the end of each show.  
Overview of 10 Episodes of  Season 3:
| | | |
| --- | --- | --- |
| 4 October | Nick Gray, author of The 2-Hour Cocktail Party | |
| 11 October | Lex – NFT Girl, NFT Curator and Host of "The Joy of NFTs" | |
| 18 October | Ann Friedman, author, podcaster and curator of "The Ann Friedman Weekly" newsletter | |
| 25 October | Meg Tarquinio, PhD and former Spotify Head of Curation Strategy | |
| 1 November | David Smydra, Head of HITL Curation, Twitter | |
| 8 November | Jixie Gonzalez, Sneaker Collector and Historian | |
| 15 November | Sari Azout, Founder of Startupy.World | |
| 22 November | Ezra Benus, Artist with focus on disability | |
| 29 November | Andrew Steigerwald, Co-founder and Editor in Chief of 1440 Media | |
| 6 December | To be announced | |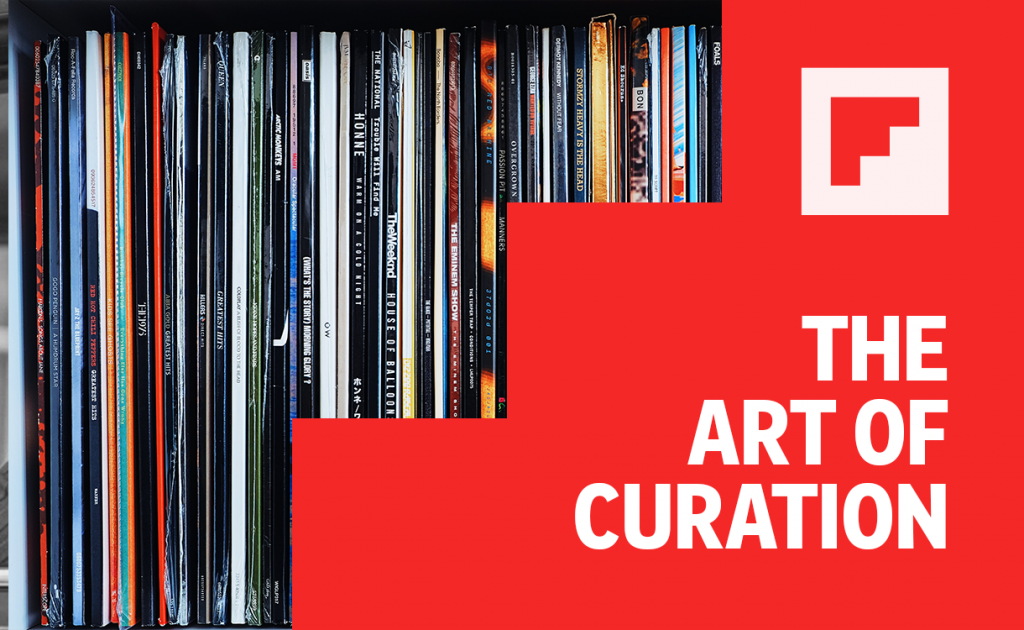 About Flipboard
Flipboard is an award-winning curation platform where people go to stay informed and inspired. On Flipboard, quality articles, videos, podcasts and products are curated every day for millions of people around the world. It is a platform that lets people spend time on their interests, develop deeper understanding of issues, and share the best ideas with others by collecting them into their own Flipboard Magazines and Storyboards. Download Flipboard for free in any app store or visit flipboard.com.