Design Expert and Emmy-nominated TV Host Curates Flipboard's Wanderlust Travel Newsletter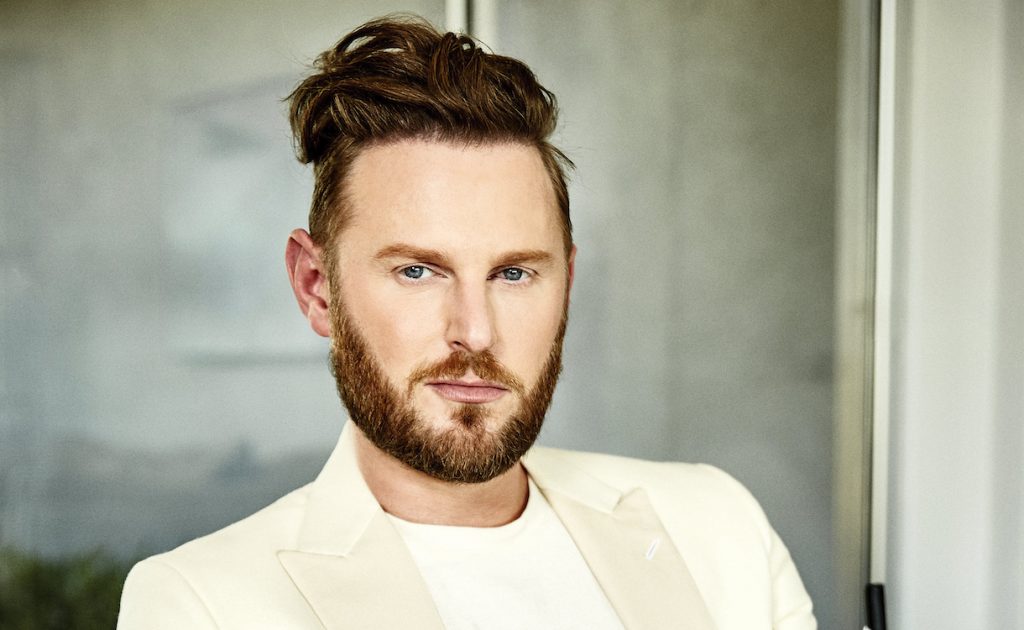 Palo Alto, Calif.— May 20, 2022—Bobby Berk shares his recommendations for food, shopping and attractions in Austin, Texas, in the newest edition of Wanderlust, Flipboard's travel newsletter. The "Queer Eye" icon is the guest curator of the popular email newsletter that comes out tomorrow, May 21; his selections can also be seen on Flipboard's #Travel page, which has almost 35 million followers.
While filming season 6 of "Queer Eye" in Austin, Houston-born Berk spent almost a year in the "big city with small-town charm" and reconnected with his Texas roots. In Wanderlust, he's sharing ideas for anyone who is planning a visit to the state's capital. Berk has also created his own Flipboard profile, where he curates stories to inspire his followers about other topics he's passionate about, such as fashion, food and design.
"In Wanderlust, I'm giving you a peek into all the things I absolutely adore about Austin," Berk said. "From my favorite spots to sip a cocktail and grab dinner to where I shop for home decor or spend a relaxing Saturday, this is my guide to the best of Austin." Flipboard launched the Wanderlust newsletter for its growing travel community on October 15, 2021. People who follow #Travel on Flipboard (in the app or on the web) automatically receive it in their inbox every Saturday morning. Anyone can sign up for Wanderlust, along with 10 other newsletters curated around interests like tech, politics, climate, food, photography, travel, and personal finance.
The creator team closely collaborates with experts and enthusiasts in Flipboard's community, and regularly invites members to guest-curate its popular newsletters. Recently, Stephen Satterfield, host of the critically acclaimed Netflix docuseries, "High on the Hog," curated The Tastiest newsletter for Flipboard's #Food community. Photography newsletter "The Shot" has been turned over to photographer/YouTuber Tyler Stalman and influencer/iPhone artist Elise Swopes.
About Flipboard      
Flipboard is an award-winning curation platform where people go to stay informed and inspired. On Flipboard, quality articles, videos, podcasts and products are curated every day for millions of people around the world. It is a platform that lets people spend time on their interests, develop deeper understanding of issues, and share the best ideas with others by collecting them into their own Flipboard Magazines and Storyboards. Download Flipboard for free in any app store or visit flipboard.com.
 ###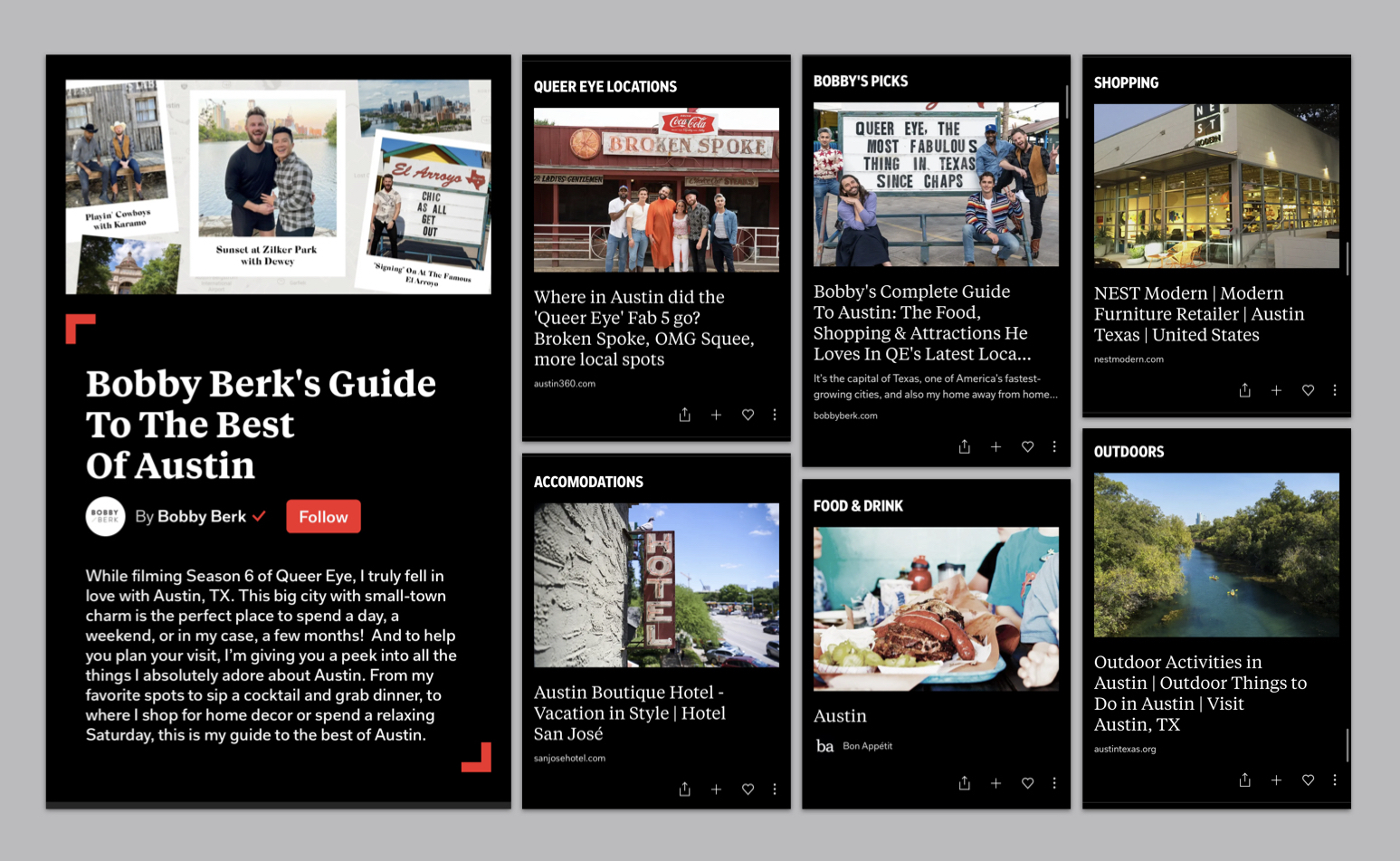 A sneak peek at Bobby Berk's curation of his favorite spots in Austin