3 Magazine Title Mistakes to Avoid
Business Blog / July 28, 2015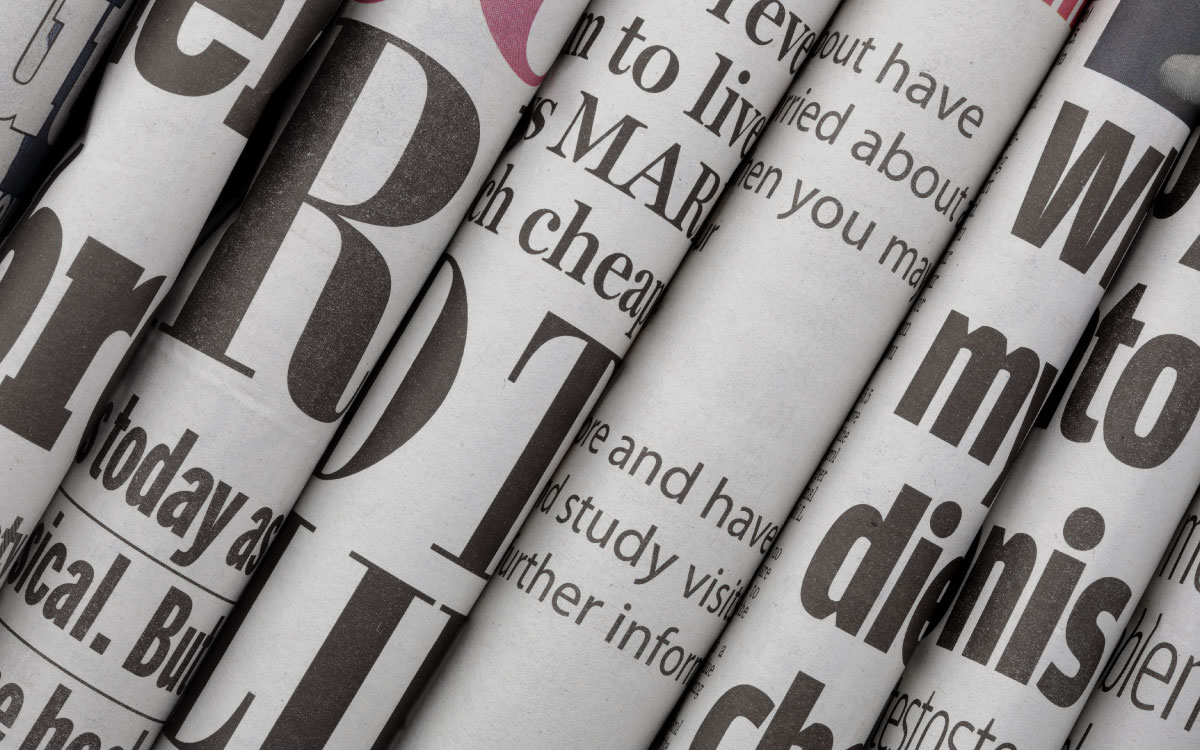 We've explained that looks matter by writing why images help to draw readers to a Flipboard Magazine, but did you know that composing a smart magazine title is equally important? As there are over 15 million Flipboard Magazines out there, here are three key mistakes to sidestep and ensure potential followers don't flip on by.
1. Vague Is Not in Vogue
Simple is good—generic is not. It's unlikely that a reader will be compelled to dive in past a title that evokes a yawn. Regardless of the topic, bland and blah headlines like "Sales," "Marketing" or "Industry News" aren't the way to win over new converts.
2. Less Really Is More
At Flipboard HQ we have a world-class QA team that reviews all our features before release to ensure everything is great across platforms. You may not have a full-time team dedicated to quality assurance, but a quick review across mobile phone, tablet and Web will confirm if your pithy title is overly verbose and being cut-off on smaller screens.
3. What Lies Beneath
So, you've come up with a short and sweet headline—don't stop now! Fleshing out the focus of your magazine by filling out the description filed under the headline is a best practice to provide greater insight on the focus of all the hard work put into your Flipboard magazine. It also helps with your magazine's SEO on Flipboard and on the Web.
Need a refresher on how to update that title? Here's the 101 for phone, tablet and Web, in two easy steps:
a.  To edit the title and description of an existing magazine while using Flipboard on a mobile device, tap the Edit button on the cover of your magazine, then tap "Edit Magazine":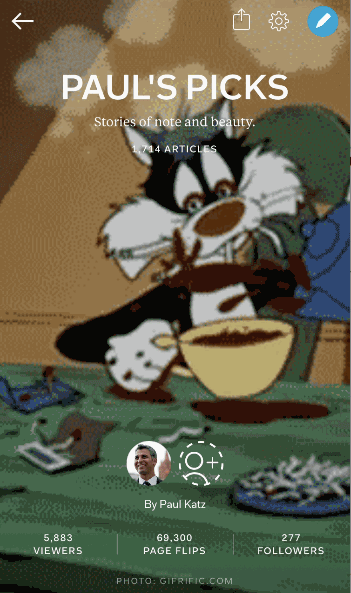 b. To edit the title and description of an existing magazine while on the Web, click on the title or the description and write away. Hit return when done and the update is saved.
~PaulK is reading The Future of Content
GET FLIPBOARD ON:
iOS / ANDROID / WINDOWS / WEB
FOLLOW US ON:
FLIPBOARD / TWITTER / INSTAGRAM / FACEBOOK / GOOGLE+ / TUMBLR / YOUTUBE / SOUNDCLOUD / PINTEREST / MEDIUM