Flipboard Is Going To Content Marketing World 2017
Christel van der Boom / September 1, 2017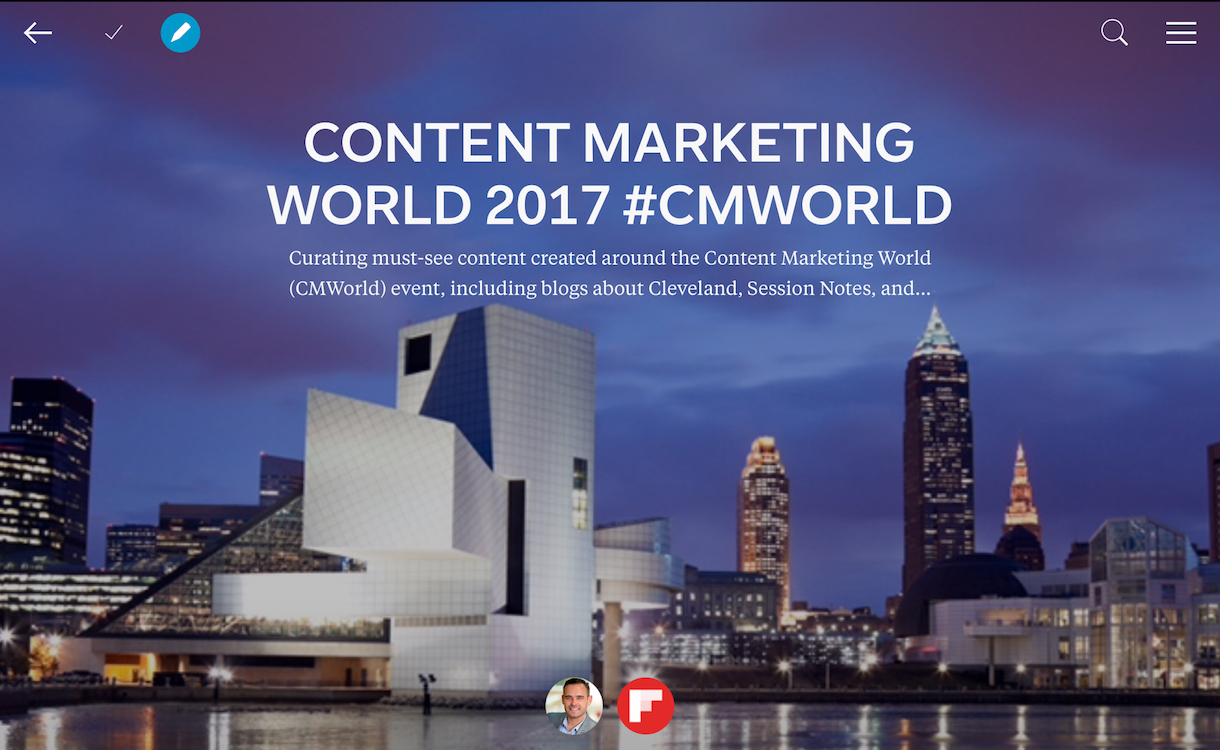 For two years, I've been following Content Marketing World from afar via tweets, blog posts and other social shares. I started when we kicked off our FlipMarketer initiative because we noticed so many marketers and communicators using Flipboard.
Some were curating magazines on Flipboard to share insights and trends about the industry, such as Scott Monty's The Full Monty or Jay Acunzo's magazine with Unthinkable podcasts. Others make magazines to support their company or brand communications. That group includes David Beebe, former VP, Creative and Content Marketing, who led Marriott Traveler, Marriott's destination marketing publication; and Intel IQ's team, which flips the amazing stories it creates about innovation into Flipboard magazines, to expand their reach.
Next week, I finally get to experience the conference first hand! A small group of Flipboarders is heading to Cleveland—with our iconic Red Couch in tow. On September 6 and 7, its home will be the blogger lounge, where our head of curation, Mia Quagliarello, will be conducting interviews with many of the speakers, including Linda Boff, Jay Acunzo, David Beebe, Amisha Gandhi and Amy Higgins.
If you can't make it to the conference this year, you can follow along with us on Twitter, YouTube and, of course, Flipboard. In fact, David Beebe and I are co-curating a magazine about the conference. In Content Marketing World 2017 #CMWorld we'll collecting the best tweets, photos and posts so you have a one-stop shop to catch up on everything that's happening at the event—sessions, interviews, even the parties.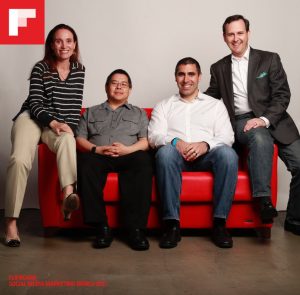 For all of you who are going to be in Cleveland, stop by the blogger lounge to say hi, or to have a glamour shot taken during Cocktails & Networking, on Wednesday the 6th. Photographer Peter Read Miller, whose photos have adorned over 100 Sports Illustrated covers, will be set up around 5pm. This was a lot of fun when we did it at Social Media Marketing World 2017.
I'm looking forward to meeting so many people I've connected with online over the years, in person. I'll be wearing my orange shirt!
~Christel van der Boom is co-curating Content Marketing World 2017 #CMWorld