Curator Coffee Chat Recap: Invite Friends to a Group Magazine
Marci McCue / October 15, 2021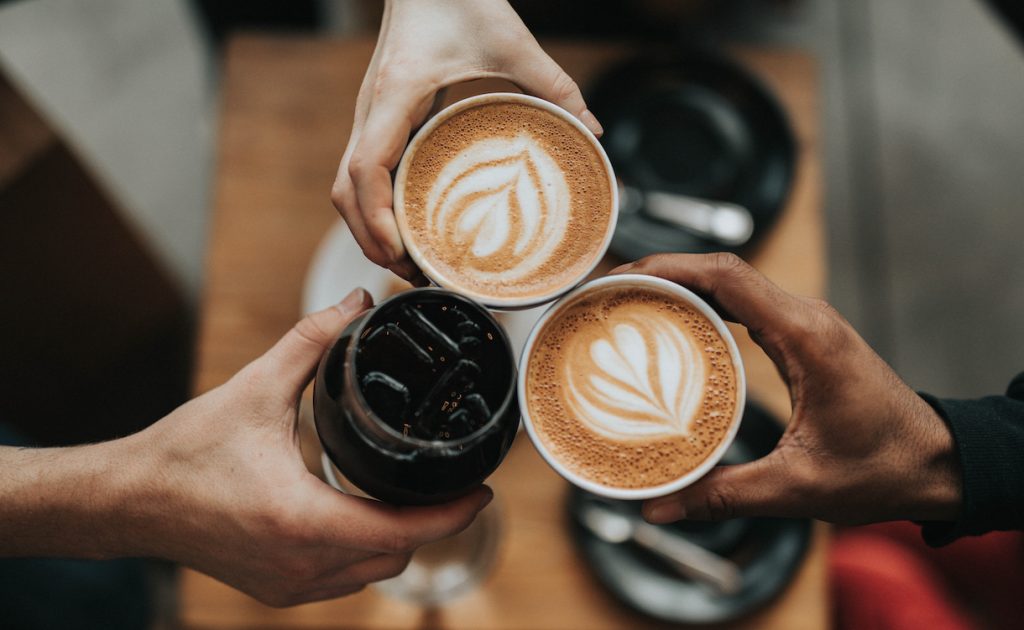 Do you like to share articles or videos with a group, club or team? There's a way to collect together on Flipboard: it's called a Group Magazine. It's a single Magazine that you and your friends can add to, keeping all the great stories you share in one place.

At our October Curator Coffee Chat we showed some examples of Group Magazines and how you can start your own. Below is a recap of what we covered and a few links to get you started.

We began the chat with some examples that might inspire your own group curation. Here were the four we shared:
These examples of people sharing travel inspiration, meal ideas, industry news and professional tools are all wonderful reasons to create a Group Magazine.

Next, we got into the heart of it — two ways to start your own Group Magazines:

1. Start a new Magazine and invite others to contribute
An easy place to start your first Magazine is from your Profile —if you're using your phone, it's the "person" tab in the bottom navigation bar. Once you're on your Profile, there are four steps:

Select "Make a Magazine."
Pick the type of Magazine: "For sharing in a group."
Name your Group Magazine, give it a description that helps others know what this group is about.
Lastly, select "Invite contributors." You'll be given the option to email or text the invite.
The vast majority of people setting up groups on Flipboard invite others via email and messaging, but you can also share the invite on social networks or in other apps like Slack.

2. Invite others to contribute to an existing Magazine
My favorite way to create a Group Magazine is directly from the cover of one of your existing Magazines. The benefit of inviting others to a previously created Magazine is that there's already content and a theme, so you're not starting from scratch.

Again, you'll start on your Profile. Then select the Magazine you want to invite others to and add people right from the cover.

In the image above, these four screens show you all the steps. Starting from the cover of your Magazine, in this example "Exploring Italy," tap on the gear icon in the upper right. In the second screen you'll select "Add Contributors," then choose how you'd like to send the invite. The last screen shows what an email invite looks like. Once the person you invited accepts your invitation, you'll get a notification in your Flipboard notifications tab that they've joined.

Success — you've got a Group Magazine all set up!

How to add content to your Group Magazine
This is where the fun starts. Now that you've invited a few friends, you can share stories together.

Your "For You" feed is a rich source of content, but if your Magazine is about a specific topic, like hiking or travel to Italy, use search (in the Explore tab in the bottom navigation bar on your phone) to find content for a specific topic like #hiking or #Italy.

Start flipping through the stories to find something interesting for your group. Use the red plus "Flip" button on any item to share it into your Group Magazine. And, after you tap the plus, you can also add a comment on the item so others in the group know why you liked that particular story or video.

With Group Magazines the possibilities are limitless, especially as we come into the holidays. Find a topic you want to curate with others or go back and look at your Magazines to invite friends to curate with you. You'll find it easy and fun to see what others find and add to your collection.

We hope you join us for the next one on Wednesday November 3, where we'll talk about finding diverse, quality content for your Magazines. We announce each chat on our Eventbrite page so be sure to follow us there for future updates.

Until then, happy flipping!
— Marci McCue, Head of Content & Communications, is reading Only In Northern Califorinia