The Newsletter Writer's Guide to Flipboard
Mia Quagliarello / February 10, 2022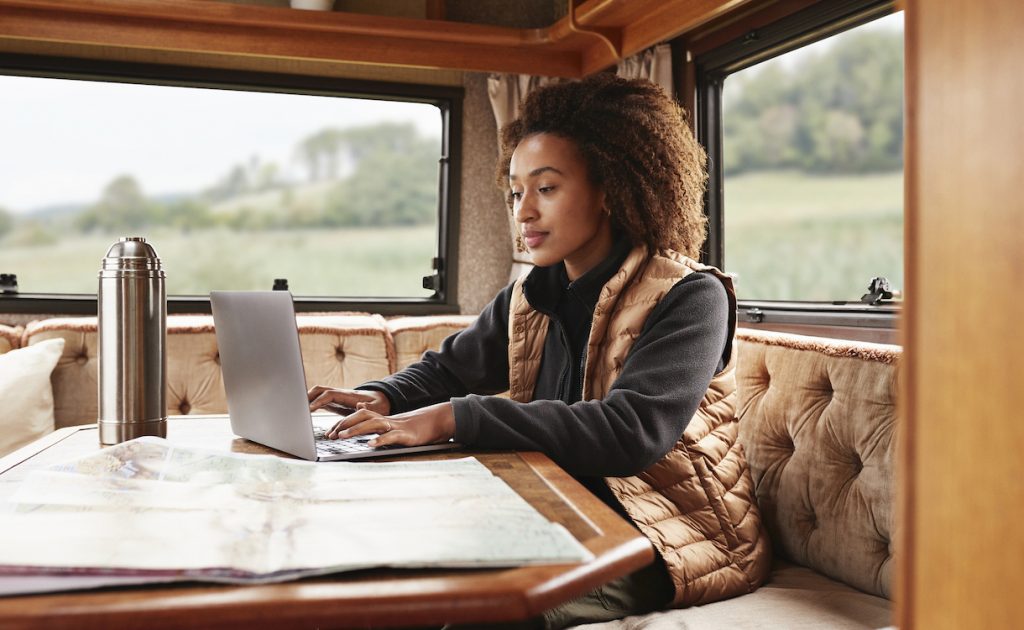 Hello, newsletter writers! First off, we love you. There are so many posts that are a joy to get in our inboxes. Next Draft, Hung Up, Timeless & Timely, Oldster, and History Club are just a few of our favorites, but we're always up for learning about other titles we should subscribe to. (Tell us!)

Several newsletter creators successfully use Flipboard to power their creative processes and newsletter distribution strategy. Flipboard has become a powerful referrer for them, a way to get posts in front of new audiences, and a tool that helps them create bonus content for subscribers.

Here are some ways writers might leverage Flipboard to support their own newsletter's quality, growth and community.

BEFORE YOU PUBLISH
1. Power your idea bank
As a writer, you're likely consuming a lot of media just to stay up on your area of expertise. You can streamline this process by using Flipboard as a hub for almost all of the content that feeds you. (Think of it as a more attractive and functional Google Reader, RIP.) You can tailor what you see on Flipboard by connecting it to Twitter, following topics and personalizing those topics. You can also use search to find niche topics and add specific sources to your Flipboard, or head to Explore to discover all kinds of publishers, creators and curators.

2. Save stories in a (private) collection
If you encounter a story that might be useful later, use the + button or our browser extension to flip it into a Flipboard Magazine. Make the magazine private to keep your ideas and inspiration a secret before the newsletter is published. Or make it public as a way for your subscribers to get an inside look at what's informing you.

AFTER YOU PUBLISH
1. Find new audiences for your content
After you publish your newsletter, flip it into a Flipboard Magazine like Jason Steinhauer, the force behind the History Club Substack, is doing here. Our algorithm will analyze your post's keywords and give it relevant topic tags to ensure it reaches interested audiences.

Below you can see that Flipboard gave this Substack post from Jefferson Graham the #IPHONE topic tag. This topic already has 1.3 million followers on Flipboard, meaning that this URL could get in front of a lot of people who might not have otherwise seen it. The writer of this post will notice the traffic driven by Flipboard in his Substack analytics dashboard.
2. Create bonus content for subscribers
A newsletter can only be so long, but maybe there's more you'd like to share about your subject matter or articles that inspired your writing. Scott Monty, the author of the Timeless & Timely Substack, curates companion collections on Flipboard for each paid post. Here's how he thinks about it:

"I typically share links from within each issue. These could be books from which I've sourced information or current events that require more context. Paying subscribers get a separate entry with predictable sets of links each week: those that are timeless, those that are timely, and a related podcast and book for further reading.

Plus, I go one step further each week and create Storyboards for each paid entry, neatly separated into those three categories above. It creates a handy place for people to explore, in case they're not ready to become a paying subscriber to the newsletter."
See how this plays out in Scott's "Working Together" Storyboard. (Please note that Storyboards are in private beta. Write to us if you'd like an invite. Be sure to include a link to your Substack or newsletter landing page.)

3. Engage your readers in a Group Magazine
Think of a group magazine like a Facebook Group but with the content — not the commentary — taking center stage. We think this structure helps to create a calm, high-quality environment where the emphasis is on actually reading/watching/listening to what's being shared before commenting. Invite your readers to join you in a group magazine to share newsletters and supplemental stories and be able to comment on them in one place. Here's a nice example from Jefferson Graham, the publisher of the Photowalks Substack.

Oh and one more thing — we love featuring newsletter writers in our curated collections and emails, too. Sign up for any/all of our newsletters to get a feel for each one, and get in touch if you have a perspective that seems like a good fit. We've got newsletters devoted to food, photography, travel, personal finance, climate, tech, politics and more.

We'll close with a testimonial and some words of advice from Scott Monty: "Adding material to Flipboard requires a bit more thought and work — it's hard to automate custom curation — but in my opinion, it's well worth it. Readers are provided with a valuable service, and after email, Flipboard is the second-largest driver of traffic to Timeless & Timely."

Thanks, Scott, and we hope to see many more of you newsletter whizzes on Flipboard soon! Contact us with any questions; we're always happy to help.
— Mia Quagliarello, head of creator community and newsletters, loves the Next Draft and even had Dave Pell on her podcast