Getting Started with a Flipboard Group Magazine
Mia Quagliarello and Jessica Jordan / December 2, 2022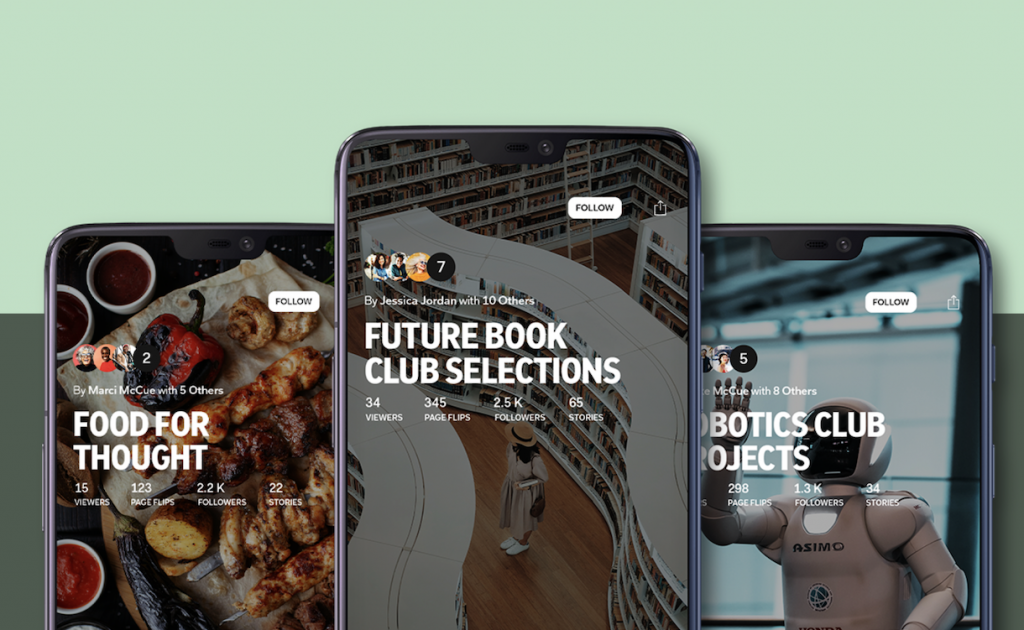 Before we dive into the details, you should first know that Flipboard Group Magazines are a cool way to bring people together around shared interests.

We call them Group Magazines because multiple people can contribute stories, photos, videos and other content to them. For example, friends can share trip ideas with each other, families can collect recipes to try together, classrooms can save articles for a project, and teams can use them to share information about their industry.

Group Magazines can be public or private. Anyone can follow a public Group Magazine, but in a private Group Magazine only the contributors can see what's in it. Regardless of whether the Magazine is public or private, only the people you invite to be contributors can share stories into it.

You can start your own Group Magazine with three steps:

Open the Flipboard app and go to your profile, then tap on "New Magazine" and add a title and description.


Decide if you want the Magazine to be public or private. Slide the pill to the right to make it private. If it is red, that means the Magazine is not visible to the public.


Select "Invite Contributors," then "Add contributors" to invite co-curators via email, text or other means. Invitations are valid for seven days from the time they're generated. 
Now let's say you've received an invite to a Group Magazine. In that case, simply make sure you're logged into your Flipboard profile, make sure that profile has a photo and a short bio, and click on the link to accept the invite. Once you've accepted the invite, you'll see the Magazine appear on your profile and you can start flipping stories into it.

There already are some amazing Group Magazines that have blossomed into hubs for various communities on Flipboard. Check them out of you're looking for inspiration:

Tell us what you're creating by tweeting your Group Magazine link to @Flipboard or tagging us on Instagram. We love hearing from you!

— Mia Quagliarello and Jessica Jordan, Flipboard Community Team