France Leads the Way as Flipboard Advances in Europe
Lucy Gould / November 8, 2017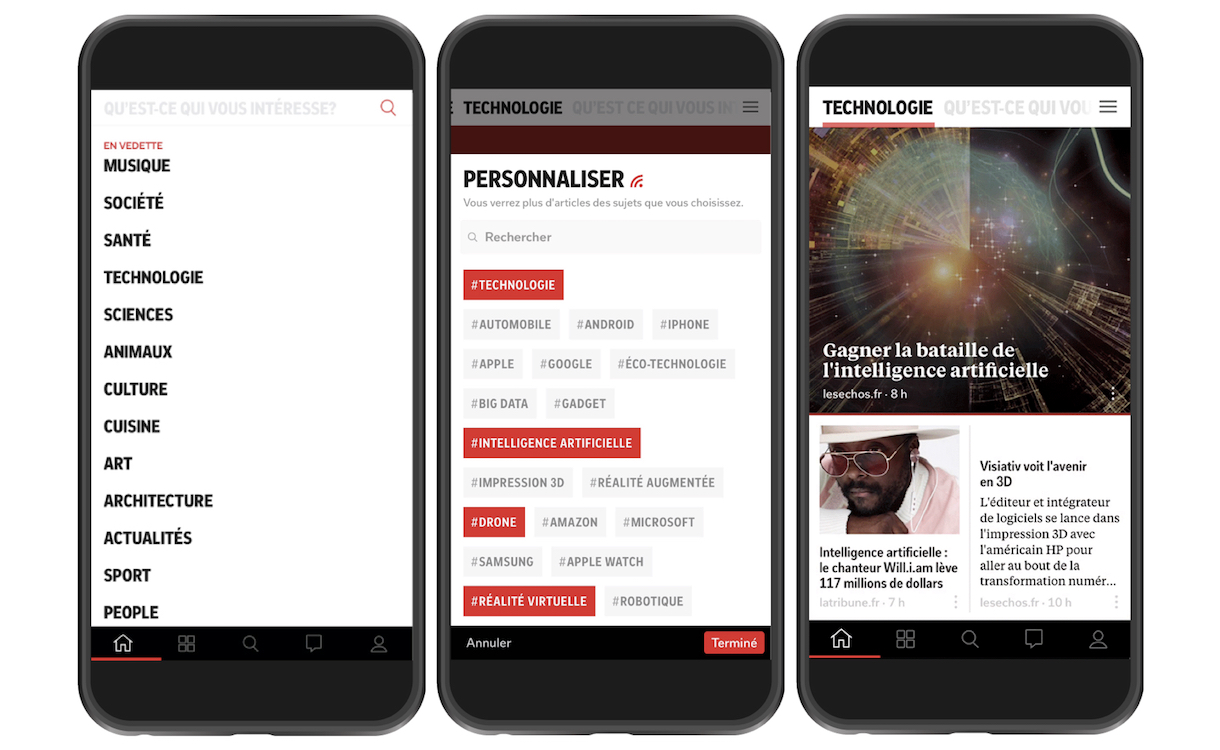 Europe continues to be a growth market for Flipboard. Europe makes up 27 percent of Flipboard's audience, and the company has seen over 25 percent growth in readers from France since the beginning of 2017.
Today, Flipboard rolls out a significant update to its French edition, giving readers in France better recommendations and new ways to personalize the content they see on the platform.
Flipboard's Topic Engine, which uses artificial intelligence and machine learning to analyze each article to determine what it's about, is now trained to index and organize stories for French readers based on their selected areas of interest. In addition, the French community can pick subtopics to fine-tune their feeds and get closer to the things they really care about. By organizing stories based on analyzing their content instead of making selections based on a source, Flipboard allows French readers to enjoy a broader range of articles without a lot of extra work.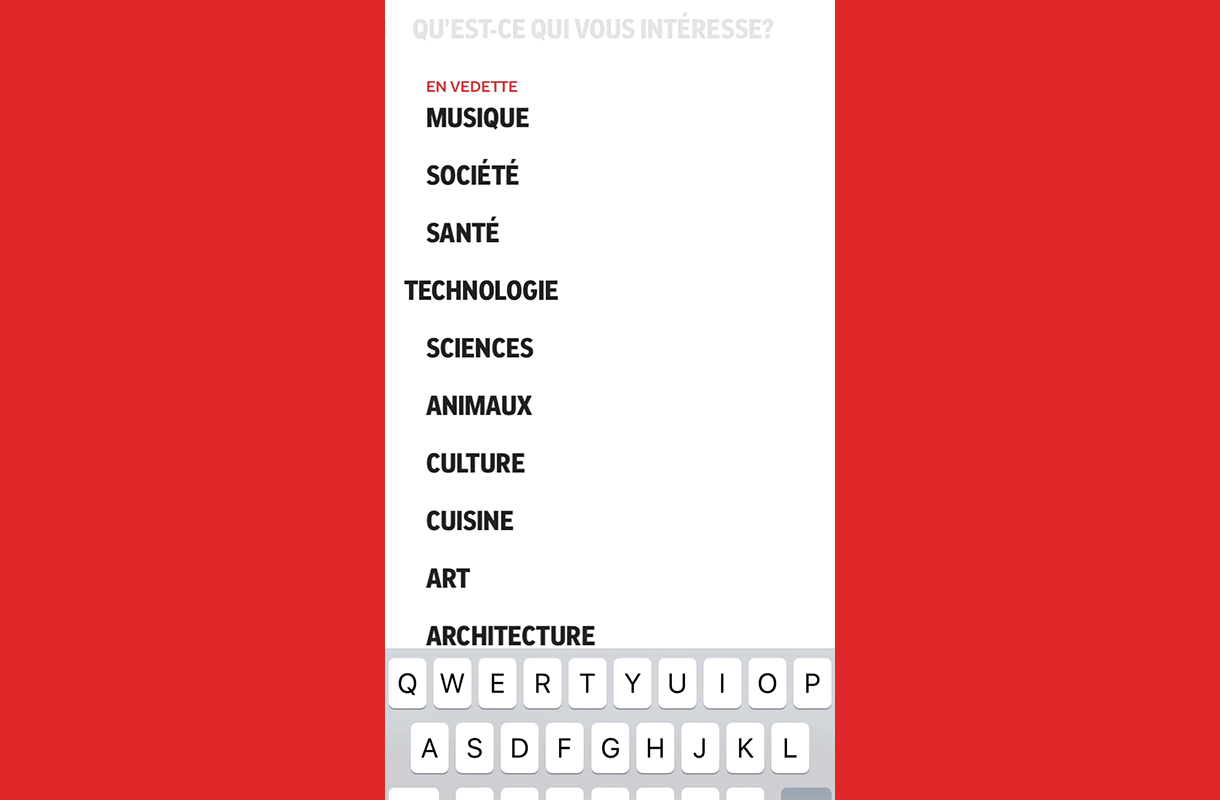 When people can choose the stories they see based on their interests and passions, they are more engaged. During a limited test with the French Topic Index, we saw a 12 percent increase in the number of articles people viewed, which can be attributed to the improved personalization of content.
For brand partners this enhancement will unlock a way to connect with people when they are catching up on the things they truly care about, making ads more relevant. For example, when a person on Flipboard is reading about travel, they could see creative from Marriott or Turkish Airlines.
A study by MediaVest, P&G and Yahoo! found that meaningful ad recall is higher when consumers are engaged in passion moments as opposed to other moments online (such as shopping, searching, being entertained or connecting with others through social media). Our own data also shows that brands can best engage consumers during these crucial moments.
Our partners will continue to see a premium, brand safe environment as we expand content sources in Europe and around the globe and refine our French-language content analysis. The new French Topic Engine will allow for greater discoverability of content for publishers, driving high-quality referral traffic in the process.
~LucyG is reading Vogue Paris