Campaigns Worth Knowing: Sony Alpha, G-Star and Korean Air
Christel van der Boom / March 17, 2016
Sometimes it feels as if Flipboard knows me: when I open up the app on my iPhone and see a story about mindfulness during a busy day, it's just what I need to get centered again. I read what's going on in Amsterdam (where I'm from) or about a future destination I'd like to go to. It keeps me up to speed on the latest industry news as well as the U.S. elections. And when I want to unwind, I love all the beautiful photography and awesome art in my feeds. Those are just some of my passions.
Recently, the ads on Flipboard have been giving me that same sense of relevancy: the engine that determines which content is relevant for me is also used to match ads to my interests. I was casually flipping through my Flipboard, when I came across Alpha Universe, a brand magazine about photography by Sony. It shows all the cool things you can do with Sony's awesome mirrorless cameras and the various lenses Sony makes for them.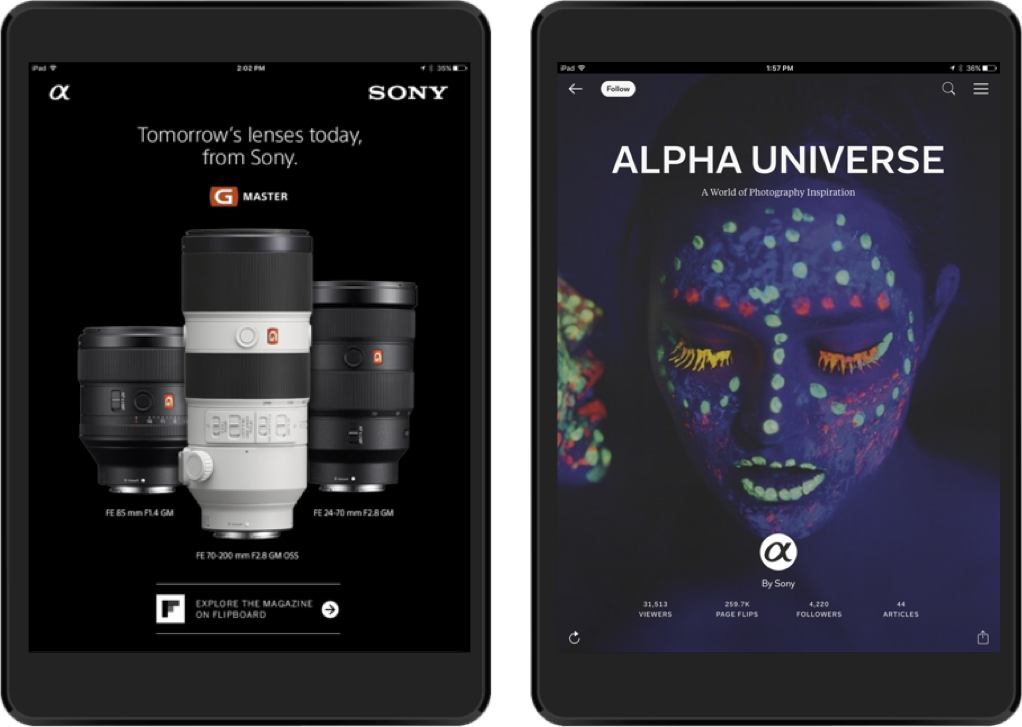 I'm an amateur photographer and since I bought my first Sony mirrorless camera 18 months ago I've been bringing it along on my travels. I love that I can use WiFi to connect to my phone and post some of my best shots to Instagram. Naturally, I want to follow the Alpha Universe magazine full of inspiration and tips that Sony curates from all kinds of sources, including its own blog. It may even entice me to add a wide-angle lens to my collection…
Flipping on, I come across one of my favorite clothing brands: G-Star Raw. Maybe I'm biased because the company is from the Netherlands, but I love their clothes. In fact, I'm wearing my favorite G-Stars as I'm typing this.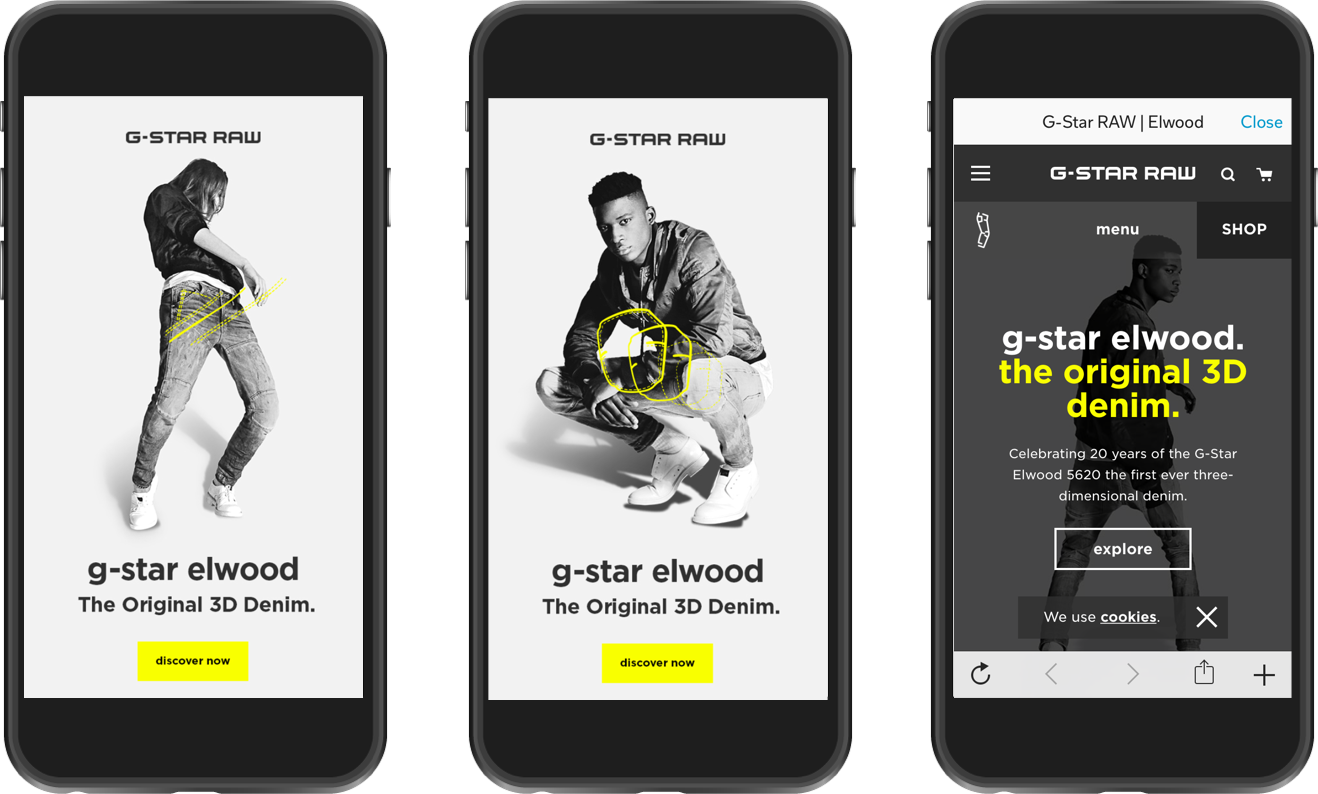 Our team in Europe worked with G-Star on a campaign that drives awareness for their new 3D Elwood Denim. The amazing creative has 3D technology that lets me see the denim from all sides. The ad explains: "Unlike traditional pattern making, which approaches the garment as a flat object, 3D Denim uses techniques to sculpt the jeans around the wearer." The jeans look great and I can't wait to try them on.
My passion for traveling is so big that I curate two magazines about it: Stay, full of places where I'd like to spend a night, ranging from underwater hotels to tree houses, and Bucket List, with things I want to see and do. Even though I've been to around 450 places in 38 countries, there are still a lot of destinations I'd love to visit.
The Korean Air ads are like a reminder to book my flights for my summer vacation. The luxury airline's full-page ads and videos on their newest Flipboard campaign provide me with inspiration. Maybe I'll finally make it to Seoul this year.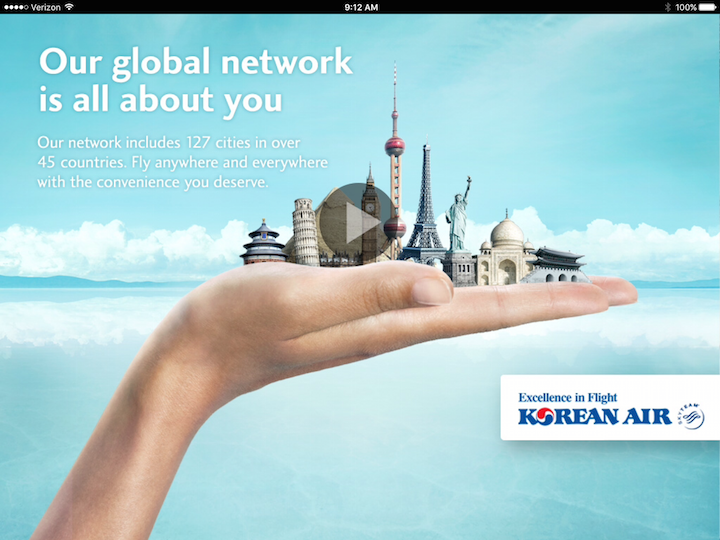 ~ChristelV is curating Going Dutch