<![CDATA[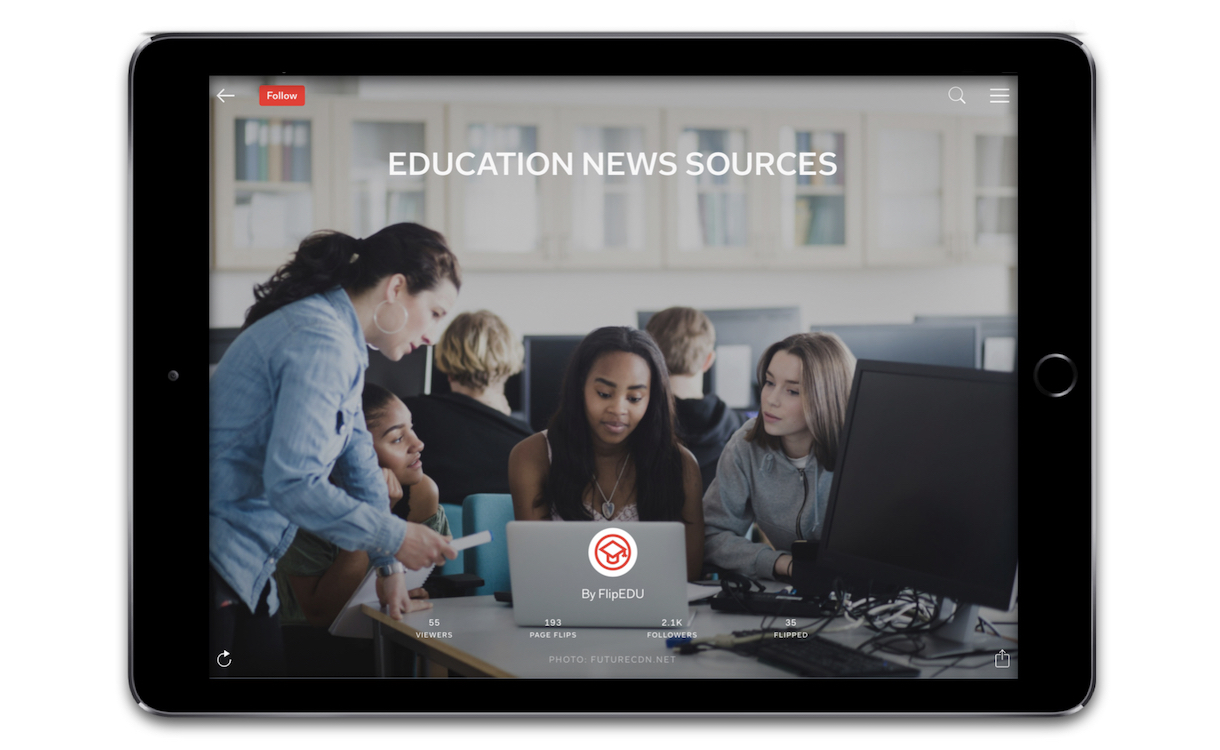 Education is in the headlines, and not just because it's back-to-school season. From the historical teacher shortage to the latest Covid guidance to parents protesting school board decisions, there is a lot to keep up with. For teachers and administrators who want to stay informed and inspired, we created a roundup of reliable sources dedicated to covering education news.

1. Education Week requires no introduction. In this magazine, the team aims to inspire and empower educators to work towards an equitable and excellent education for all students. Check out their profile for 15 other magazines with K-12 news, analysis and opinion.
2. Inside Higher Ed is a leading source for independent news and analysis that informs the entire higher education community, while providing essential tools and services to help organizations and professionals be more effective. The publication curates four magazines on Flipboard; in this one, the team shares breaking news from higher ed institutions around the world.
3. Tech & Learning is all about the tools and ideas needed to transform K-12 education. Their Flipboard magazine shares news, technology trends, practical tips and best practices to help administrators manage, teachers teach, and students learn.
4. The Hechinger Report is a national, nonprofit news outlet and independent unit of Teachers College at Columbia University. Stories focus on real people involved in the day-to-day work of educating young people, including articles about inequality and innovation in education.
5. The Chronicle of Higher Education is dedicated to covering colleges and universities. This magazine is full of news and information for faculty members, administrators and student affairs professionals.

6. There are also a number of general or local news publications that write about education and use a Flipboard magazine to put all their coverage in one place. Case in point: this mag contains news about education policy and schools from the Chicago Sun-Times.
7. KPBS, a PBS member television station in San Diego, California, does the same with its education stories.
8. While the Washington Post covers news about District of Columbia's public schools, most of the articles and analysis in this magazine are related to education policy and other topics that are relevant across the U.S.
9. APM Reports is the investigative and documentary unit of American Public Media. In this magazine you can find their stories about education, opportunity and how people learn.
10. The Conversation is a nonprofit, independent media outlet that publishes news stories and research reports online. Articles are written by academics and researchers, edited by journalists. The Conversation US curates 10 magazines on Flipboard; this is the one with all their education stories.
Our FlipEDU profile has a magazine that contains even more education news sources and magazines that education publications and local newspapers curate on our platform. And if you need a break from the news (or from your students!) you can always explore other topics you're passionate about on Flipboard.
– Christel van der Boom, head of communications, is curating Going Dutch