Innovative Educators at ISTELive '22
Christel van der Boom / July 8, 2022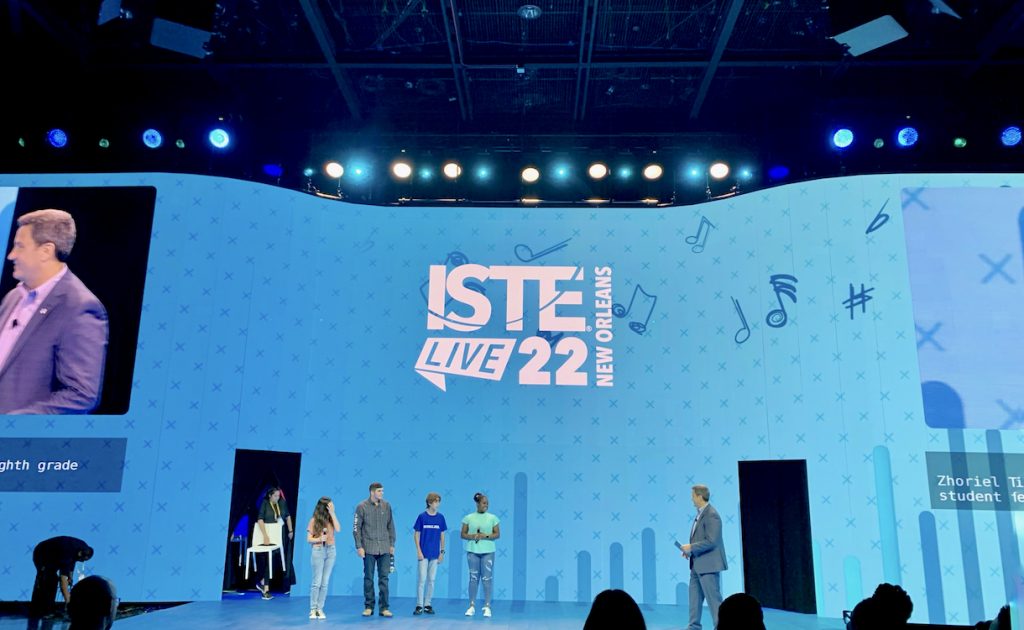 The educators in my life are just as passionate about learning as they are about teaching, and that was on full display at ISTELive.

Last week, 16,000 people attended the hybrid conference organized by the International Society for Technology in Education (ISTE). Besides amazing keynote speakers and interesting panels, there were hands-on virtual reality playgrounds, interactive sessions and hundreds of booths with the latest innovations in educational technology. Much of the learning happened in conversations in hallways and at parties, where educators shared ideas on everything from how AI can spark creativity to the ways computational thinking can support equity.

As someone who works with and for educators, it was a treat to attend. As an extrovert, it was life-giving to be in New Orleans for the event and meet teachers, librarians, school administrators and other wonderful people from all over the country. One of them is William Jeffery. After two-and-a-half years of closely collaborating we finally met in person! We also co-hosted a Happy Hour and kicked off a new group magazine titled Innovative Educators: A Flipboard EDU Podcast Group Magazine. In it you'll find impressions of ISTELive, interviews with educators, photos from our Happy Hour and stories from a range of sources.
If you were at ISTELive or would like to catch up on what you might have missed there, we'd love to continue the conversation in Innovative Educators. You can comment on everything you see in the magazine if you download the Flipboard app and create a profile. If you flip through the group magazine and see something that speaks to you, don't be shy to share your thoughts or ideas.
But there is more!
If you would like to flip stories or photos into the magazine yourself, you can do that too. This requires a special invite link to become a contributor to the magazine — please send us an email to request one. We're currently beta-testing this and would love to hear your feedback.

Happy flipping!
– Christel van der Boom, head of communications, is contributing to EdTech, a collection of magazines curated by educators on Flipboard.