4 Types of Curation on Flipboard
Mia Quagliarello / August 21, 2018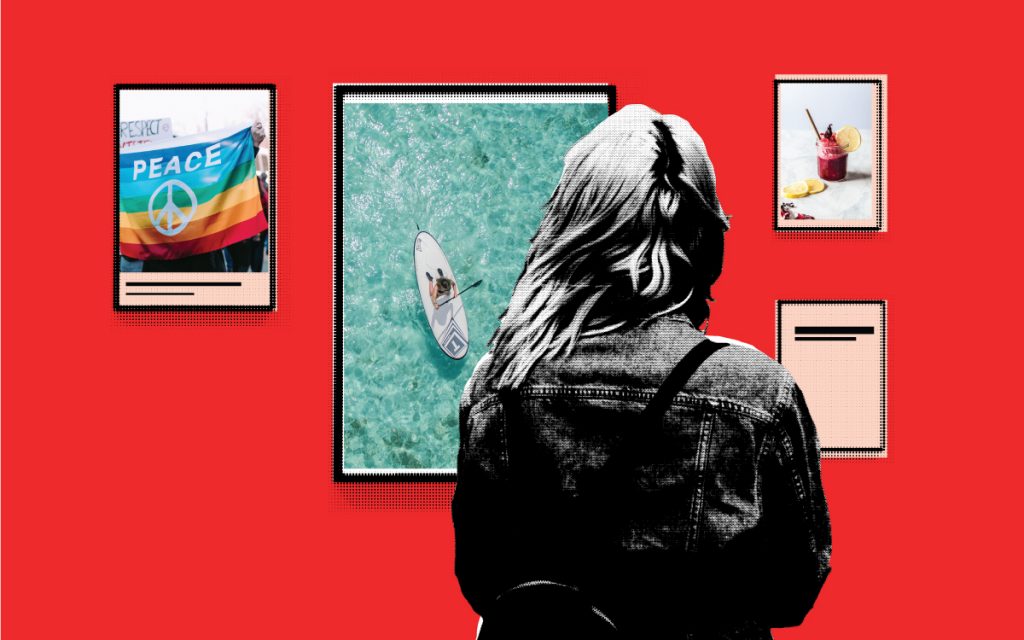 When the team here gushes enthusiastically about a magazine we love, what is it about the curation that makes us swoon so? What do we mean when we say, "Wow, that's good!"
The answer is, of course, it depends.
It depends on what the goals of the collection are. Is the curation meant to showcase expertise in a specific area? Is it to inspire others with similar interests? Is it for your own reference? Here, we consider four different types of curation on Flipboard and what makes each kind successful. YMMV.
CURATING TO BUILD EXPERTISE
The scenario: You're growing your personal brand and your footprint in a profession. You want others to know that you're an authority in this space, and your curation is going to prove it.
The key: First of all, it helps if you already have a track record in the field. That will give a boost to your curation cred. From there, you get out what you put in, and consistency is everything. It's an investment—just like Twitter or LinkedIn—and you should be going for gold in terms of showcasing your domain knowledge, speed, and passion. Flip the major news, trends, and cool finds in the space. Include authoritative sources and expert voices, but also surprise and delight with lesser-known publishers, people, and content of all media types. Use the pencil icon to add your own commentary to your picks and to highlight important quotes. It'll demonstrate that you not only carefully read what you're recommending, but also that you have a unique perspective to share.
It's important to say active on Flipboard if you're curating for an audience or desire credibility. The world moves fast—and your followers are depending on you for their info fix. So curate daily, look for stories that *really* matter from a plurality of sources, and most of all have a point of view that makes you an indispensable voice in the conversation.
Next steps:
1. Flip stories relevant to your expertise in a magazine. You can flip articles, photos, videos, and audio from nearly anywhere. Here's how.
2. When you have at least 10 items*, share your magazine via networks like LinkedIn and encourage people to follow you on Flipboard to get alerts about future additions. (*Yes, a random number. The point is to have enough content to give people a well-rounded idea of your approach.)
CURATING TO BUILD COMMUNITY
The scenario: You're really into, say, music or indoor cycling (ahem), and you want to show the world how rabid you are about your passion—and find others with similar enthusiasm.
The key: Much like curating to build expertise, building community through content requires presence, persistence and passion. Of course you want to make sure that you're curating regularly and capturing all the news and hidden gems that other enthusiasts would want to enjoy, but even more important is engaging with that tribe: comment on and like stories in other people's magazines, invite members of your community to curate with you, and/or send stories to others with a thoughtful note like "You might like this" or "This would be perfect in your magazine."
"Good curation" here is hyper-aware of what the tribe would expect to see, what they need to know, and what you want them to know. Your finger is on the pulse. Wait—you are the pulse, and you bring that energy to other enthusiasts, on Flipboard and off.
Next steps:
1. Participate! Interact with curators and stories in topics you're passionate about. Heart if you like a story, add a comment, or re-flip a story into your own magazine. Let folks know you're a genuine, interested person.
2. Ask a fellow passionista to share stories together. Here's how to set up a collaborative magazine. (It's really fun.)
CURATING AS A PERSONAL RESOURCE
The scenario: There are myriad reasons why you might be collecting content for an audience of one. You may be saving recipes you want to make later, career tips to try at work, or inspiration for a future trip. This collection needs to serve only one master: you.
The key: Hey, you're the queen here, so the main point is to get organized. Set up your Flipboard to serve your interests and intentions. For example, if you're collecting stories about fitness routines you can do anywhere—a digital trainer of sorts—be sure to load up your Flipboard by following relevant topics like workouts, yoga, kettlebell exercises, stretching and HIIT. We'll then surface relevant stories to you every time you come back to Flipboard, making finding (and saving) stories a breeze.
Speaking of saving stories, create a magazine for each interest, project, or goal. Think of these as a kind of filing system. This way, when you need to find a specific story, you know exactly which 'cabinet' to look into.
"Good curation" here is whatever works for you. End of story.
Next steps:
1. Personalize your Flipboard by following the topics, people and publications that map to your ambitions. Your 'home feed' (aka "For You") will always contain a cross-section of the best and newest stuff being shared across your interests. You can also deep dive into specific topics.
2. Flip stories you want to save in thematic magazines for access later. Magazines can be public or private.
CURATING TO DISTRIBUTE YOUR OWN CONTENT
The scenario: You create content and you want it to be seen. Luckily, Flipboard has an extensive ecosystem that surfaces stories across thousands of topics. For some, this amounts to a "(mobile) referral powerhouse." For others, it's potential exposure to a new and/or engaged audience.
The key: What's "good" in this case depends on the quality of the content itself, what will resonate with your target audience, and how well the stories render on Flipboard. (This is how to set up your RSS feed for optimal viewing on our platform.)
Flipping content into magazines is one of the ways for those items to get priority in our system. You can flip posts manually or apply to be a publisher, which allows you automatically publish from RSS to Flipboard. (Please note: the wait time for this feature is currently between one and two months in the U.S. and longer for other countries.)
Make sure any content you create has clear, relevant metadata (title, tags, keywords) so that our system knows which topics to sort stories into. Many topics already have sizable followings on Flipboard, which means that by having good metadata your posts could get in front people interested in the very things you're creating content about.
Finally, our algorithm favors items with strong engagement, so encouraging your followers to read, like and share what you're curating tells our system to pay attention to those stories and consider them for further distribution on Flipboard.
Next steps:
1. Flip your own posts, videos and podcasts into a Flipboard magazine, making sure each item—and the magazine as a whole—has a title, description and strong, relevant keywords throughout.
2. Encourage people to engage with your posts so they can help spread the good word about your content—and boost signal in the process.
What did we miss? For what purposes do you curate and how do you define success? We'd love to hear your thoughts in the comments.
— Mia is curating "Burning Man"