MagMaking 101: Make Your First Flipboard Magazine
Jenn de la Vega / January 7, 2017

With the ability to make your own Flipboard magazine, you can be a curator on any subject you want. Not only is it easy, but once you get the hang of it, magazines are flexible and customizable.
Getting started
On the Web, click on your profile icon and then "Create Magazine" button.
On mobile, tap on your Profile and then on the grey "Make a New Magazine" button. Choose between a Smart Magazine, custom Smart Magazine, private group magazine or private to just you. You will be prompted to type in a title, description and whether you want to make the magazine private or public.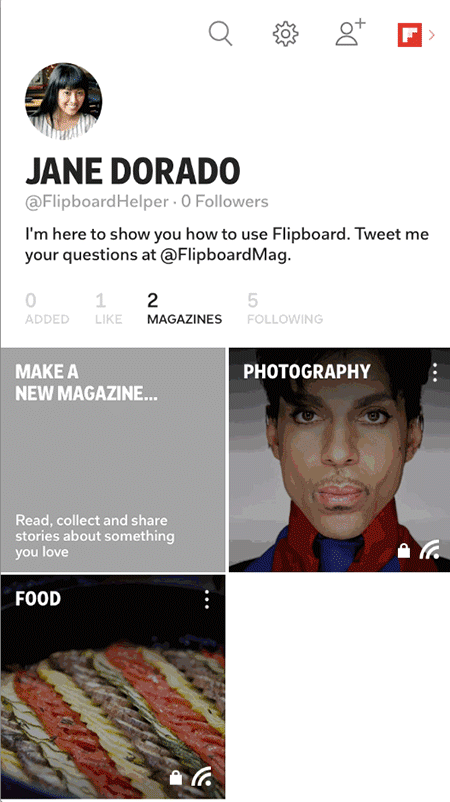 A concise title and a thorough magazine description will help others find your magazine.
Types of magazines
Think about how you will be organizing information and with whom you will be sharing your magazines.
Here are some ideas:
Current events to discuss with friends
Inspiration for group projects or planning an event
Articles to supplement a presentation or conference
Company news
Information about an upcoming trip
Your own digital photo album or family newsletter
Reading material for a trip, your kids or yourself
Fill it up (Chrome extension, Bookmarklet)
Here's the fun part! Flipping articles into your magazine is easy.
To bring in content as you browse the Web, you can install the Flipboard Chrome Extension or bookmarklet. When you see a blog post, tweet, article or website you want to put in a magazine, use the Flip It button to add.
From your Cover Stories on the Web, scroll down until you see something you want to put into your magazine. Click on the + sign in the bottom right corner of any article.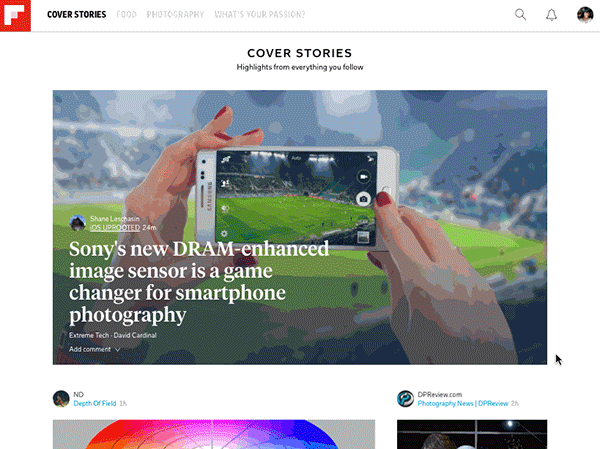 If you aren't seeing enough material in your Cover Stories, you can find and follow more topics, publishers and people with a search. Click on the magnifying glass icon on the top right of the screen to begin.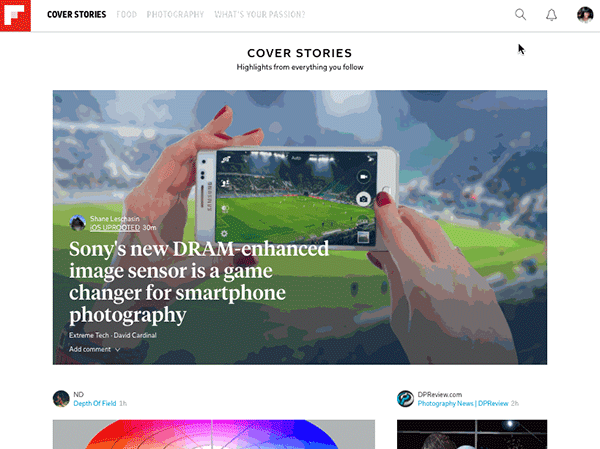 On mobile, open your Cover Stories and flip away! The + sign will be on the bottom right of your screen.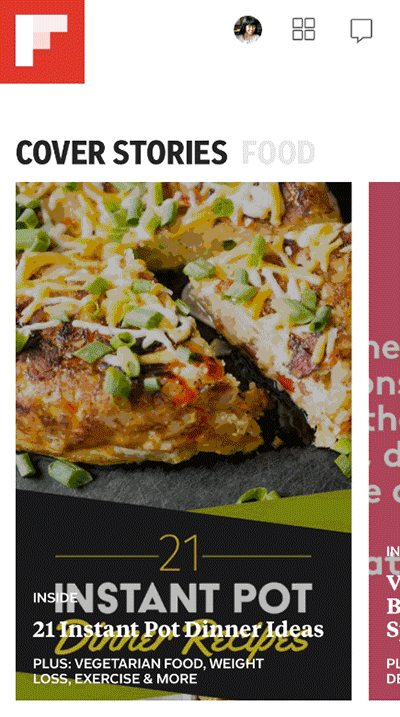 Express yourself (Social Media, Compose)
You can also follow your social media networks by connecting them to your Flipboard account. On mobile, visit your Following tab on your Profile and tap on the menu to the right of the search bar. Select Social Networks and log in.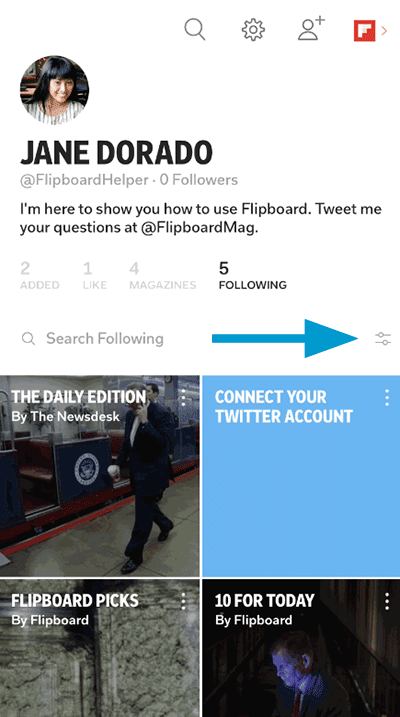 With Compose, you also can add original text and photos from your device.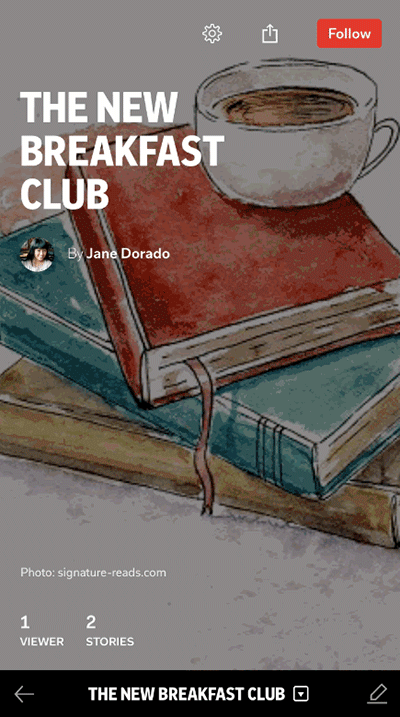 Editing your magazine
While you're logged in to Flipboard.com, you can rearrange the items in your magazine, promote something to the cover, delete articles and edit your magazine's settings, like title, description, contributors and privacy toggle.
You'll see an "Edit" button under the cover of each of your Flipboard magazines.
Alternatively, you can hover your mouse over the magazine covers on your profile to reveal another "edit" button.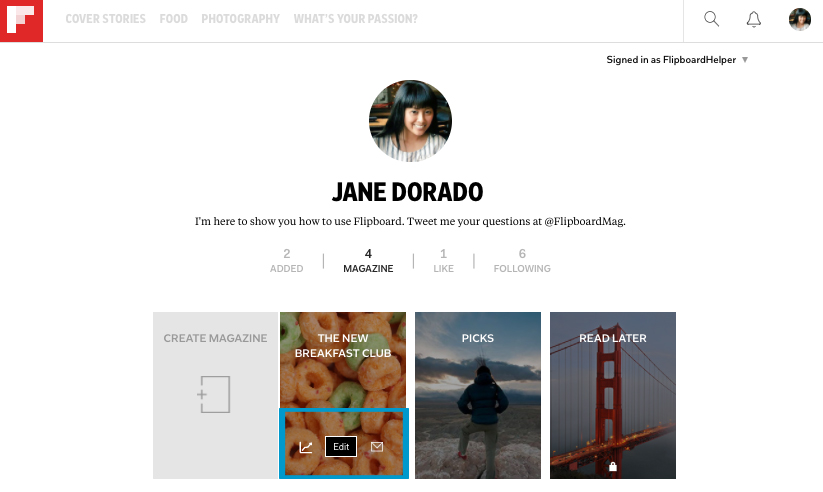 To move magazines on your Profile, click and drag them. Set the covers by clicking on a magazine to select it and show the articles within. Choose the image by clicking on the cover icon below it.
Once you've got enough pages to flip like a digital magazine, it's time to show it off. Tweet the link to @FlipboardMag and we'll take a look.