5 Insanely Useful Custom Smart Magazine Ideas for Professional Bloggers
Jessica Rosenberg / February 23, 2017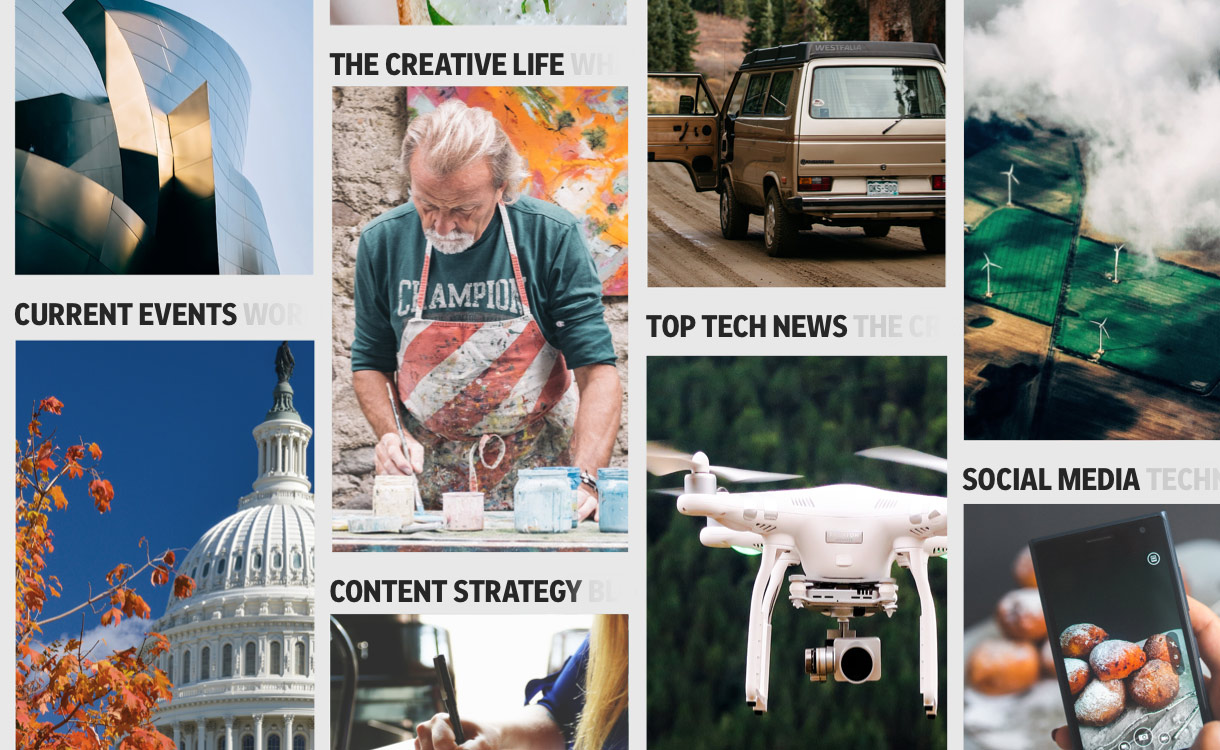 Earlier this month, we unveiled the all-new Flipboard, which unleashed Smart Magazines (among other things) onto the world. Smart Magazines are continually updating collections of content that can be highly customized and tailored to your interests.
For bloggers, Smart Magazines are quickly accessible 'hubs' that offer information and inspiration to help you reach your professional and personal goals. You can tailor Flipboard's Smart Magazines to your own interests or create your own Custom Smart Magazine with all your favorite sources, including RSS feeds, Twitter handles, lists and hashtags, YouTube channels, SoundCloud accounts, and much more (here's how).
Here are five kinds of Custom Smart Magazines that will feed a blogger's work and soul:
1. The Professional Blogging Smart Magazine
As we shared a while back, certain Flipboard topics are particularly useful for blogging pros. By combining all these topics into one Smart Magazine, all of the information you need to stay on top of your game is easily accessible and neatly organized. Try pooling together the SEO, digital marketing, social media and content strategy topics for the ultimate professional blogging read. Round out your Custom Smart Magazine by adding Pat Flynn's Smart Passive Income podcast from SoundCloud, the Social Media Examiner, and Reuben Walker's Content Marketing, Brand Journalism and Native Advertising Flipboard Magazine.
To get started, head to your profile, select "Make a Magazine," then "For reading specific sources." Name your magazine, give it a description—in this case it's called "Content Strategy," as pictured below—then add your feeds via search. (Click here for a more detailed tutorial.)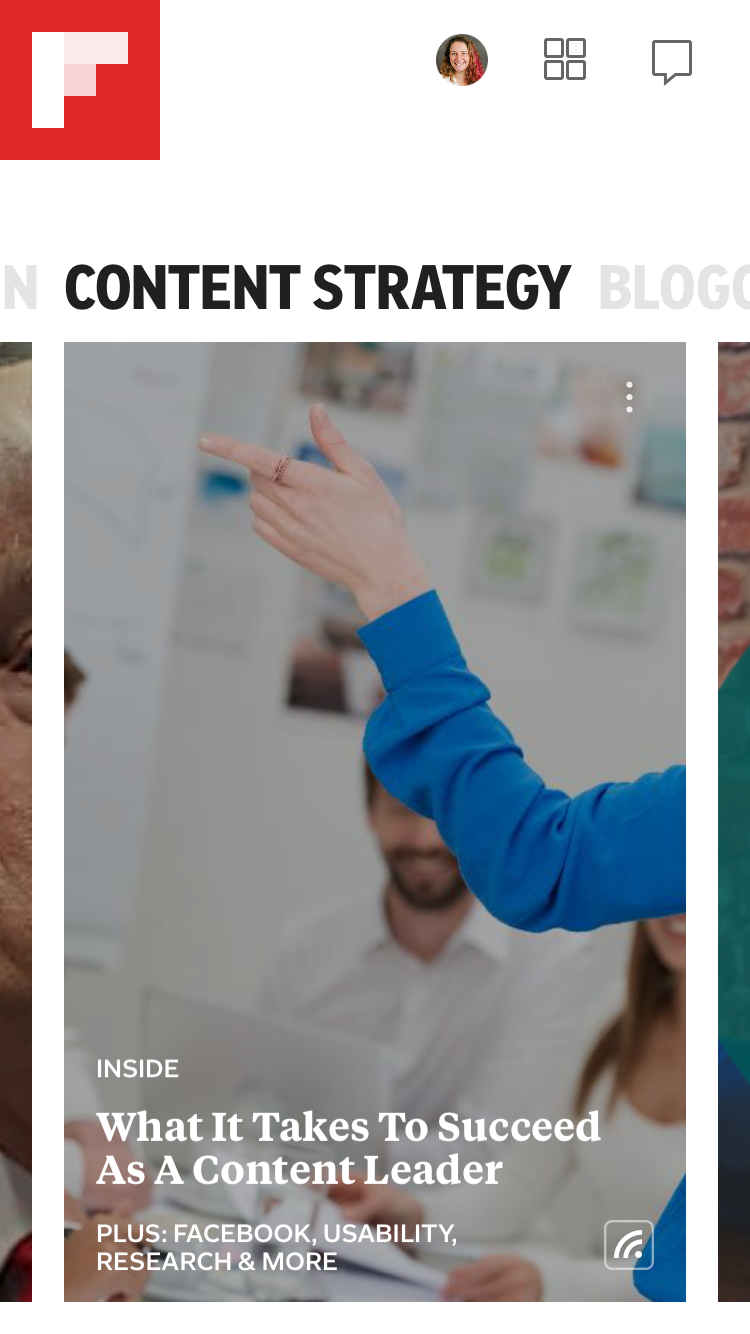 2. The Get-Out-and-Live-a-Little Smart Magazine
A blogger's life is about much more than just tech and writing. In order to feed the words and the ideas, you have to feed your soul. This Custom Smart Magazine combines the creativity, work/life balance, productivity and inspiration topics to give you the kind of magazine that will fire up your head and heart. Then add things like This American Life and The Moth podcasts from SoundCloud for a little auditory escape, as well as the Flipboard @Photodesk Photo of the Week Magazine for something visual to transport you.
ProTip: You can add as many topics, sources, hashtags, handles, lists and magazines as you'd like to a Smart Magazine. This is your tool so make it as precise as you need it to be.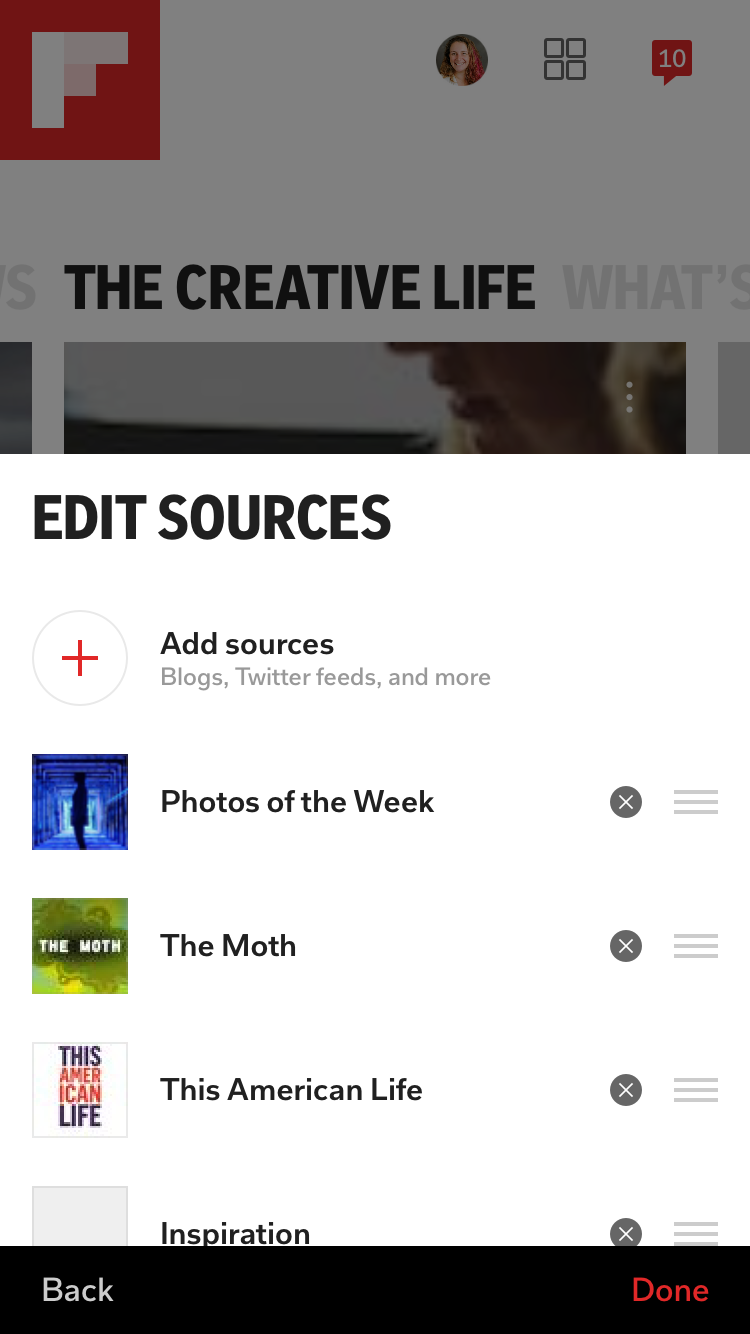 3. The Social Media Smart Magazine
It's critical for bloggers to stay apprised of the latest social media news and tips. Put together a Custom Smart Magazine that will help you keep tabs on app developments, important updates, and trends. Consider adding topics for the social networks most pertinent to your niche, be it Instagram, Facebook, Pinterest, Twitter, Snapchat or other. This kind of Custom Smart Magazine is also natural fit for adding useful Twitter hashtag feeds like #amblogging, #SocialMediaMarketing, #ContentMarketing and, of course, #FlipBlogger.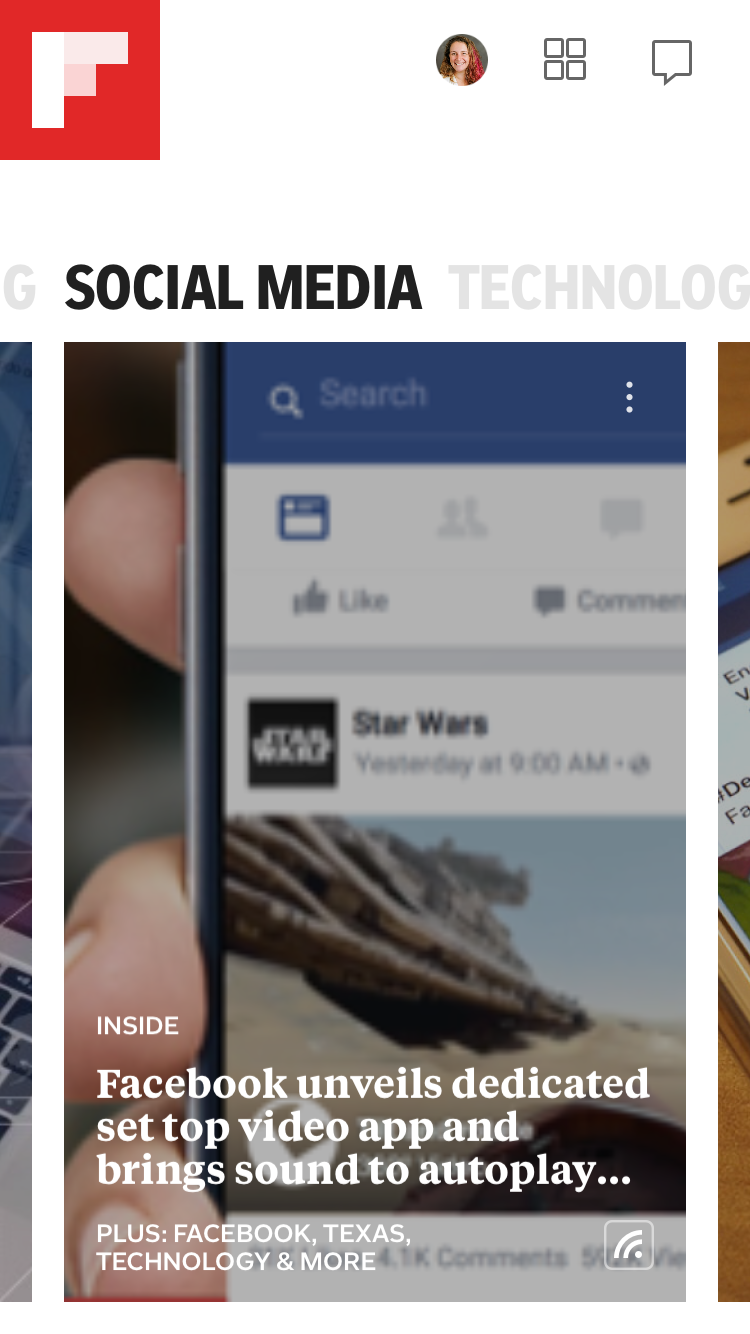 4. The Current Events Smart Magazine
It's important to stay informed on what's happening in the world, both so you can cover it in your blog and because it helps to be an articulate part of the conversation. Flipboard has you covered with The Daily Edition, but you can combine it with other sources, like the Financial Times, your Wall Street Journal subscription and Nieman Journalism Lab, for example, to craft a one-of-a-kind Current Events Custom Smart Magazine tailored to your specific news interests. You could even add the #BreakingNews Twitter hashtag if you like. This way, you'll only have one magazine to visit to get the latest breaking news from Twitter, Flipboard and the world's premier news outlets.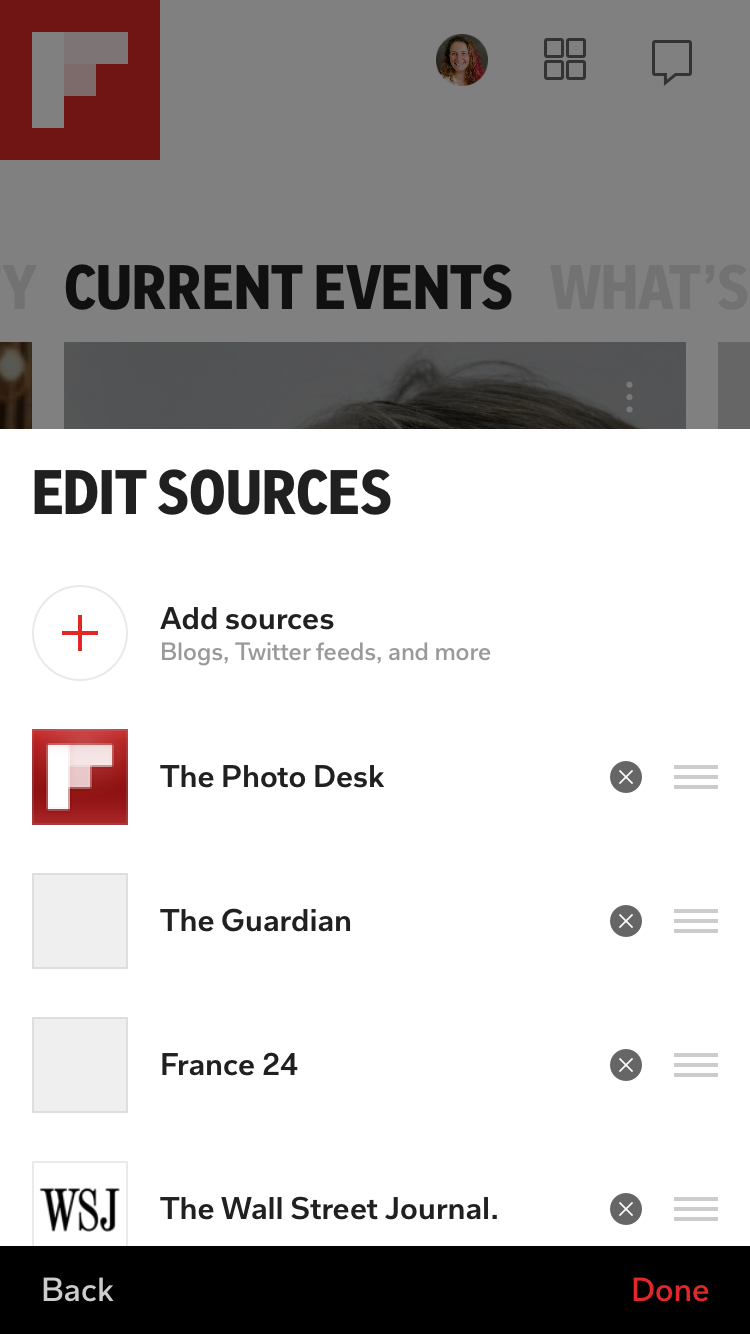 5. The Technology Smart Magazine
What is a blogger without technology? Not only do we love our gadgets, but without them we wouldn't be able to do our jobs. For this Custom Smart Magazine, try adding news sources as well as topics. Start with Flipboard's Technology topic, then add sites like TechCrunch, Wired, CNet, The Verge, Engadget and/or Digital Trends. Last, but not least, add Flipboard's podcasts magazine to incorporate the latest episodes from Recode, a16z, The Verge, Product Hunt and more top tech podcasters.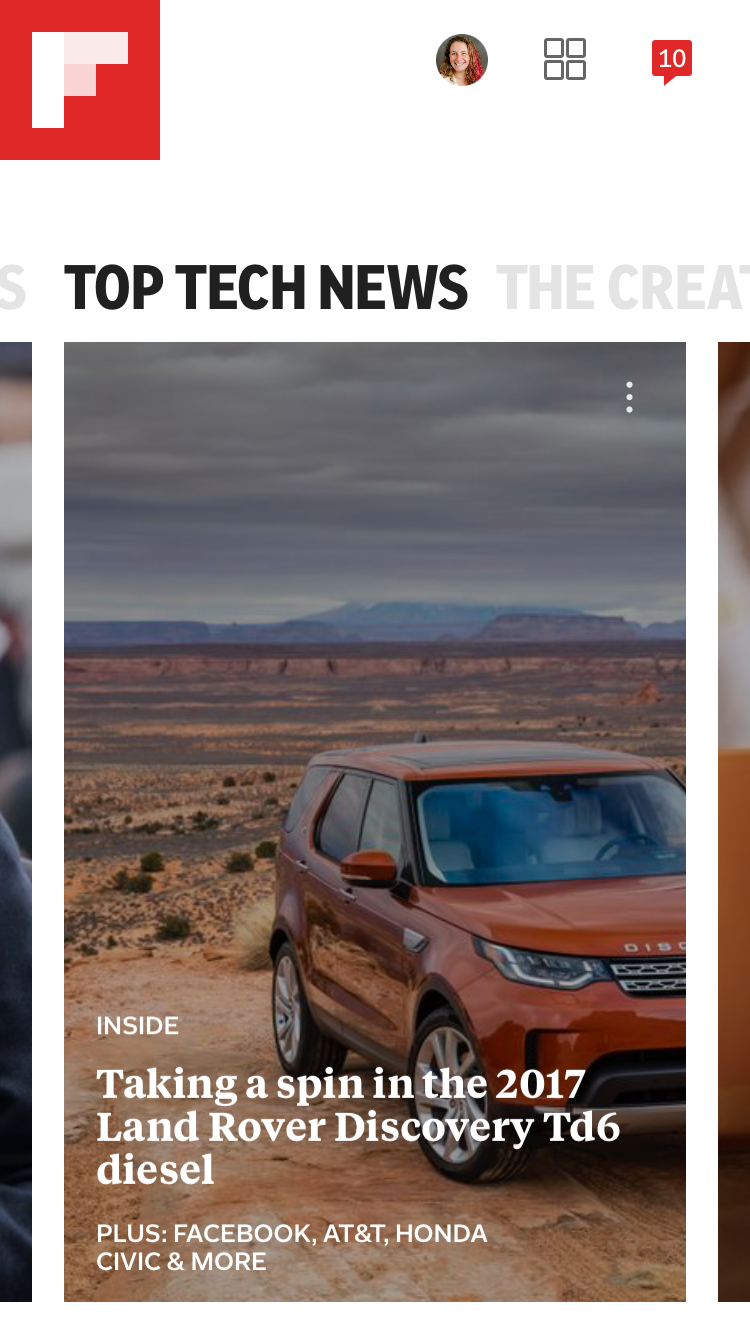 Have you come up with any Custom Smart Magazine "recipes" of your own? Share them with us on Twitter with the #FlipBlogger hashtag.
~Kikarose is curating Bookish Reads