5 Magazines Worth Your Time: U.K. Edition, From Cambridge Analytica to the Royal Family
Jessica Elsey / March 30, 2018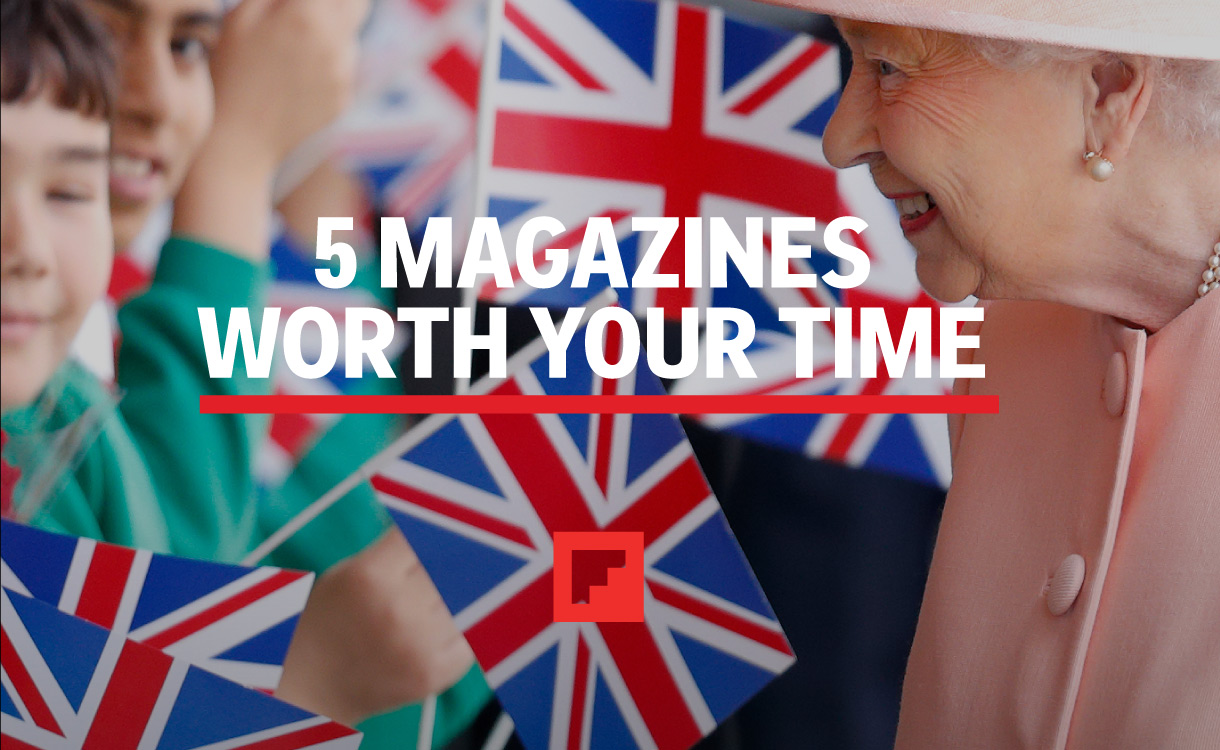 Our growing list of U.K. Flipboard partners offer British and Anglophile users alike the chance to follow all their favorite sources in one place. While every U.K. partner has a profile filled with content, some are increasingly choosing to put extra focus on hand curating unique magazines. Offering a deep dive on something specific, these magazines highlight a diverse range of content. From Cambridge Analytica analysis to royal wedding previews, we take a look at some of the interesting content that's new this month.
1. Cambridge Analytica Files by The Guardian: As Mark Zuckerberg agrees to testify before Congress over the Cambridge Analytica data scandal, look back on the significant developments in this ongoing saga, curated by The Guardian.
2. History Extra Podcast by BBC History Magazine: Whether your interest lies in the Iron Age or the Cold War, BBC's History Magazine has you covered with their twice weekly "History Extra" podcast. Featuring interviews with notable historians, learn more about Britain's secret wartime prison, the suffragettes and the history of the World Cup.
3. Pod Save The Queen by The Daily Mirror: Sticking on the podcast theme, The Daily Mirror is bringing you all their royal discussions in the form of "Pod Save The Queen," which has been curated into a Flipboard Magazine. Listen as host Ann Gripper chats to the Mirror's royal correspondent Victoria Murphy about dresses, cakes and Meghan Markle's place in the royal pecking order.
4. Career Inspiration and Advice by Red Magazine: Follow women at work across the U.K. via Red Magazine's "Day In The Life" series. A look into the world of tea tasters, cocktail makers, company founders, CEOs and more.
5. Healthy, Happy Days by Byrdie Beauty UK: Why is laughter the best medicine? Could your house be causing your low mood? Byrdie Beauty answers these questions and many more in their round-up of happiness and health stories in honor of International Happiness Day, which was celebrated in March.
~JessE is reading Easter With A Twist