5 Magazines Worth Your Time
Gabriella Schwarz / January 31, 2018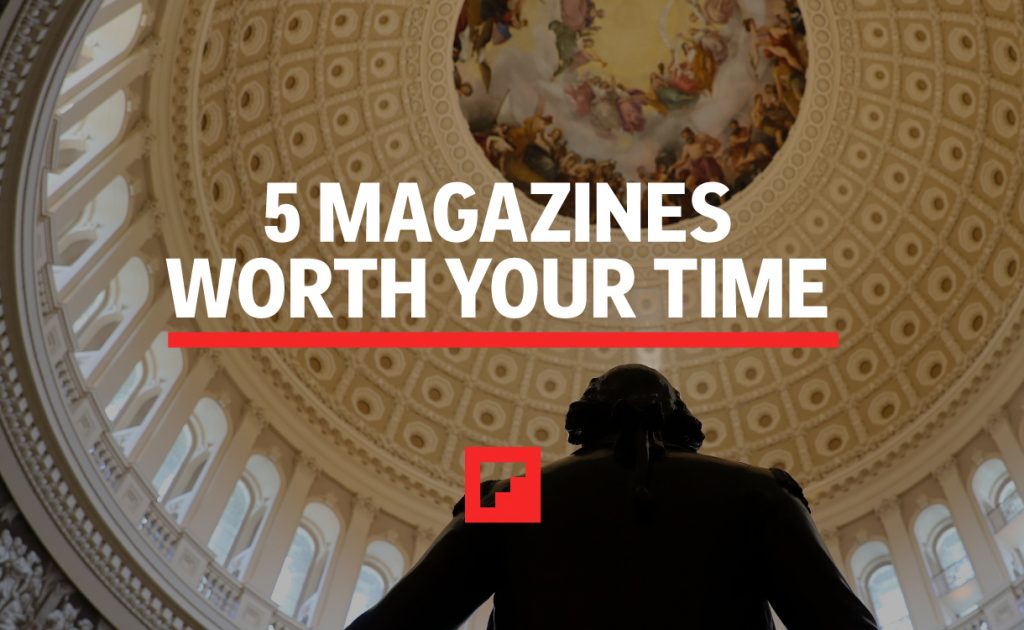 We're lucky enough to partner with some of the world's greatest publishers, bloggers and curators, many of whom curate Flipboard Magazines around events, issues and themes. Every month, we'll spotlight some of our favorites.
This roundup maps to some of the biggest news events of the past month—like the government shutdown and CES—and also to themes we thought were important to raise to our readers, like bipartisanship in Washington and the dynamics at play across the Middle East.
1. Government Shutdown 2018 by Vox: The government shutdown for three days in January, only to reopen with a measure that funds the government until February 8. Vox smartly tracked the ongoing negotiations, including the tic-toc of how the government reopened and what was and wasn't impacted by Congress' actions.
2. CES 2018 Gadgets and Launches by CNET: A rollable TV, smart mirrors, voice assistants, drones and the first in-screen fingerprint scanner were among the unveilings at the year's biggest gadget show. CNET led the reporting charge on the ground and curated each announcement into this magazine.
"Yeah, it's a cliche to say CES is full of vaporware and product rehashes, but…[there are] TVs that start big and only get bigger. Robots. Robots. Even more robots. An updated Vive that brings us one step closer to mainstream VR. And while you may have been looking at TVs, the auto industry is changing entirely," CNET Senior Editor Brian Tong told us during the event.
3. Middle East Politics by Axios: Axios turned their "smart brevity" mantra on the Middle East to assess the politics on the ground in Turkey, Saudi Arabia and Lebanon, while previewing the year ahead.
"2018 is poised to be a momentous year in the Middle East, with the first steps toward reform possible in Saudi Arabia and Iran, war and famine devastating Yemen, and world powers heading for a standoff in Syria—not to mention Trump's Jerusalem decision and Turkey's offensive against the Kurds," Axios World News Editor David Lawler said.
4. Davos: World Economic Forum by Bloomberg: Many of the world's biggest business and political leaders, including President Donald Trump, descended on Davos, Switzerland, to address global issues. Brexit, inflation and market trends were high on the discussion list; dig deeper on these topics through Bloomberg's curation.
5. Political Reflections by The Washington Post: "We wanted to take a step back from the near-constant deluge of news and controversy and reexamine some pivotal moments over the past 30 years that still influence politics today. So we gathered people who were part of those events to talk about them and to offer their perspective on the present and where the country is headed," Washington Post Articles Editor Annys Shin said of the content in this Flipboard Magazine. Read the words of those who helped shape the politics we know today, including Howard Dean, Sam Nunn and Anita Hill.
Sneak a peek at what's coming in February with magazines for the Super Bowl, Olympics and the Oscars.
~GabyS is still thinking about the State of the Union and what it means for the year ahead