5 Topics for Republican Debate No. 4
Gabriella Schwarz / November 10, 2015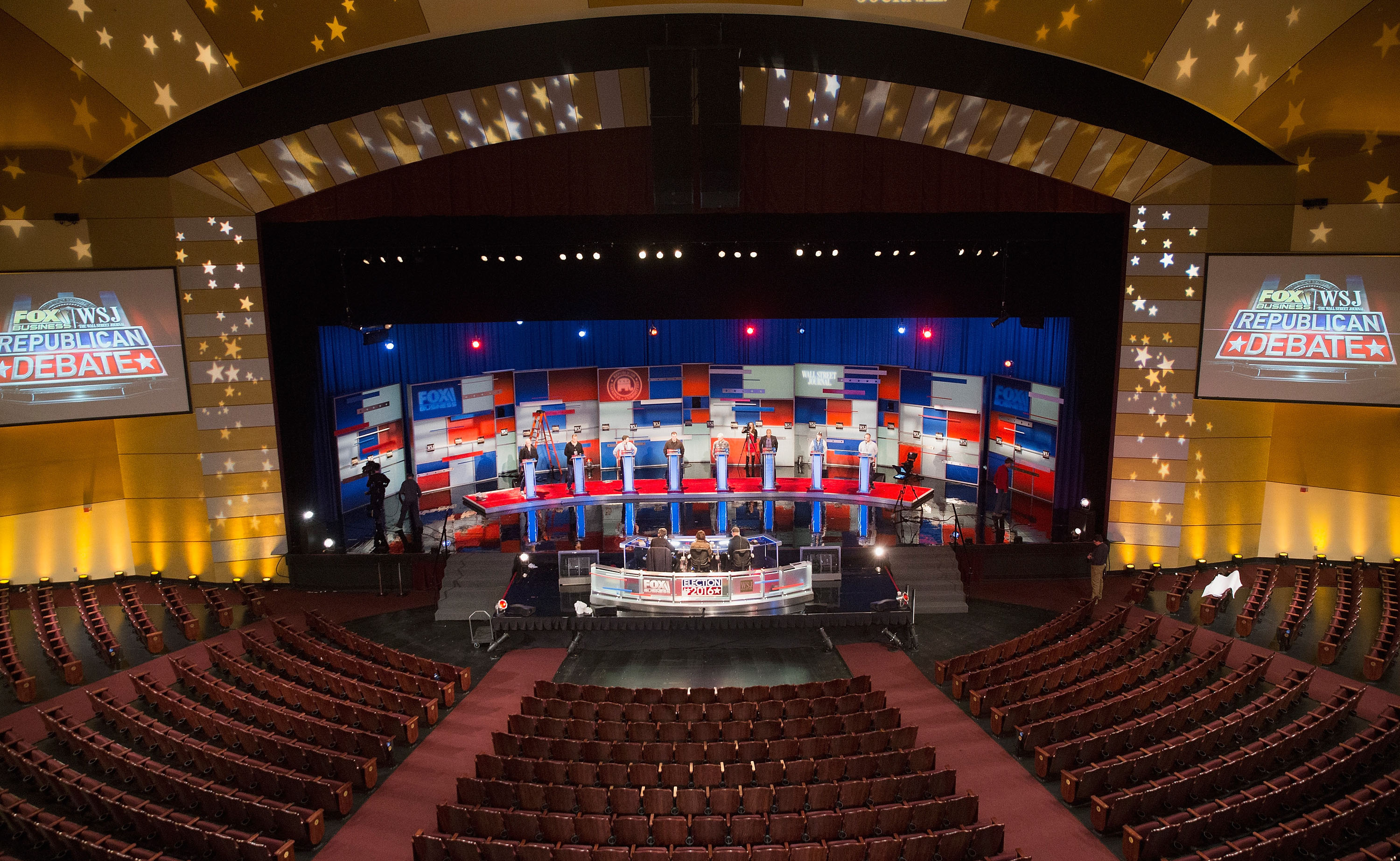 Since the Republican presidential candidates last gathered on stage, much of the 2016 election oxygen has centered around the format and moderators of the debates. Frustration over the last CNBC debate, in particular, caused vocal criticism from the Republican National Committee and pushed many of the candidates to propose a list of debate stipulations. It's under these conditions that the Fox Business and Wall Street Journal moderators take to the stage Tuesday night.
Neil Cavuto, one of Tuesday's three anchors, said his goal is to "make myself invisible."
"That I'm not the issue…That we're not the issue. The answers to what we're raising become the issue," Cavuto told Politico.
Those issues will likely include questions on the economy and job creation given the financial focus of FBN and WSJ. But candidate dynamics are also expected to come up, especially the controversy surrounding Ben Carson's portrayal of his personal history.
Keep up with Tuesday's debate and the ups and downs of the race through Flipboard topics.
Ben Carson: The former neurosurgeon came under intense scrutiny after media reports debunked his claim that West Point offered him a scholarship. Read more about Carson's past and see if and how the topic comes up on Tuesday.
Jeb Bush: Bush has rebranded his campaign "Jeb can fix it" and hired a new media coach. See how he fares at the next matchup.
Chris Christie: The New Jersey governor was bumped down to the earlier debate for candidates with less support in the polls, despite momentum following town hall where he spoke passionately about treating addiction. See if he's able to breakthrough at the earlier time.
Taxes: Read up on the latest news about your taxes, an issue often disucssed on the campaign trail.
Presidential debate: Follow this topic to read more on the candidates and issues raised during Tuesday's two-hour event.
~GabyS is reading CNN Politics: 2016 On Tap
GET FLIPBOARD ON:
iOS / ANDROID / WINDOWS / WEB
FOLLOW US ON:
FLIPBOARD / TWITTER / INSTAGRAM / FACEBOOK / GOOGLE+ / TUMBLR / YOUTUBE / SOUNDCLOUD / PINTEREST / MEDIUM