7 Healthy Eating Collections for a Sleek Summer
Mia Quagliarello / July 9, 2019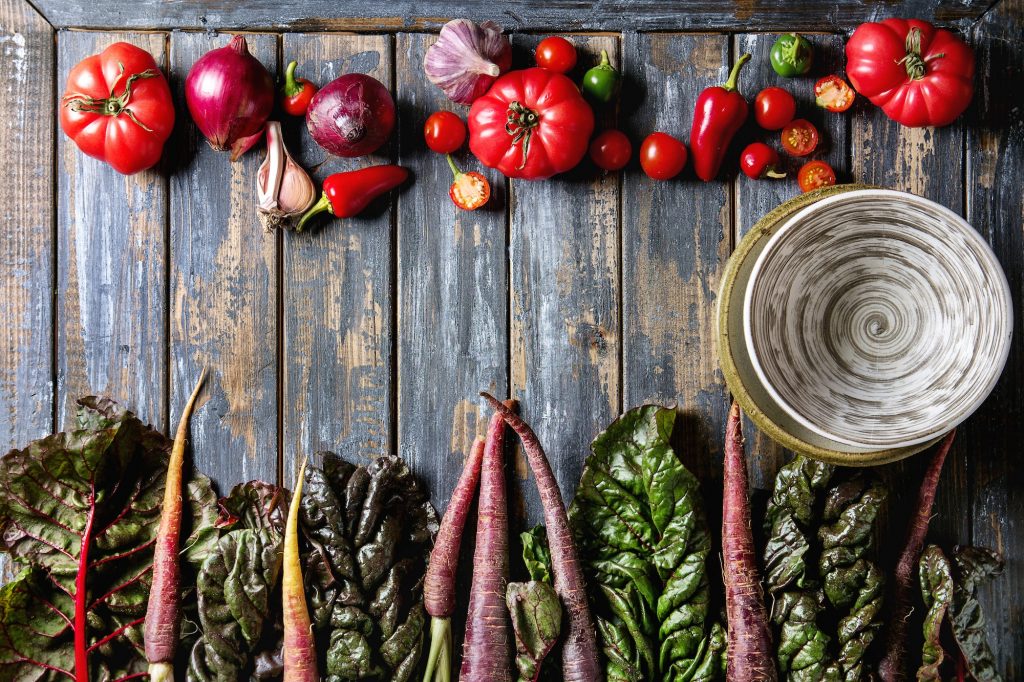 Enough grilling and chilling. Time to focus on healthy eating, fitness routines, and mindfulness.

"SALAD RECIPES" from Martha Stewart Living
Drool-worthy salads—and it's not just the pictures—from Martha Stewart. The Doyenne of Domesticity has curated 25 recipes for salads and dressings, including the classics (Caesar, Waldorf, Cobb) and some creative alternatives (like a blistered shishito-pepper salad with chive vinaigrette and crispy Panko shrimp salad).

"LEAN AND SIMPLE MEAL IDEAS" by Monika Dabrowski of Everyday Healthy Recipes
A blogger devoted to "creatively simple recipes with a healthy twist," Monika knows about nutritious eating. This collection is all about fuss-free chicken and fish recipes that are also full of taste. Check out her other magazines which touch on everything from sides and soups to Polish recipes from her blog.

"GOOD FOOD" from Well + Good
You'll need to get your fingers in strong flipping shape to be able to browse these 2,000+ articles from Well + Good, featuring recipes, advice, hacks, and products for healthful foodies. Get informed, inspired and satiated in one shot.

"HEALTHY EATING" by Kathy Hodson of A Mom's Impression
Kathy is a Midwestern mama with a lifestyle and parenting blog. On Flipboard, she curates about family-friendly meals, kids' crafts and recipes she loves. Her healthy eating collection includes breakfast ideas for avocado lovers, vegan goddess dressing, and holiday dishes under 500 calories (for those of you who really like planning ahead).

"EAT WELL" from Fitbit
The company that makes the popular activity tracker also curates fitness-related stories on Flipboard. In this magazine, you'll find all the food articles by Fitbit, including recipes, weight loss tips, and healthy lunch ideas.

"FITNESS FOODS" by Margaret Garvin
Margaret is an OG flipper—with 184 magazines and 154,000 followers, she is a stalwart of our community. In addition to her collections about people of color, black history, wellness and creativity, Margaret is a food and fitness enthusiast. Those two worlds come together in this magazine, which contains stories about the best brain foods, how bananas are better than Gatorade for exercise recovery, and bedtime snacks to boost metabolism.

"COOKING LIGHT" by Cooking Light
It wouldn't be a healthy eating roundup without the expertise from the folks at Cooking Light. Their main Flipboard magazine has over 4,000 stories with everything from three-ingredient watermelon pops to the best ways to cook a pan-seared strip steak. There's also scientific advice about your health, like how alcohol is linked to cancer and diets that could make it hard to 💩. Sorry to end on a gross note, but, hey, it's the whole system that matters.

Don't forget to visit #FOODMAGSWELOVE on Flipboard for more collections containing recipes and cooking tips. To be included, share your favorite recipes and Flipboard Magazines on Twitter and tag #FoodMagsWeLove and @Flipboard.

— Mia is curating "Digital Trainer"