<![CDATA[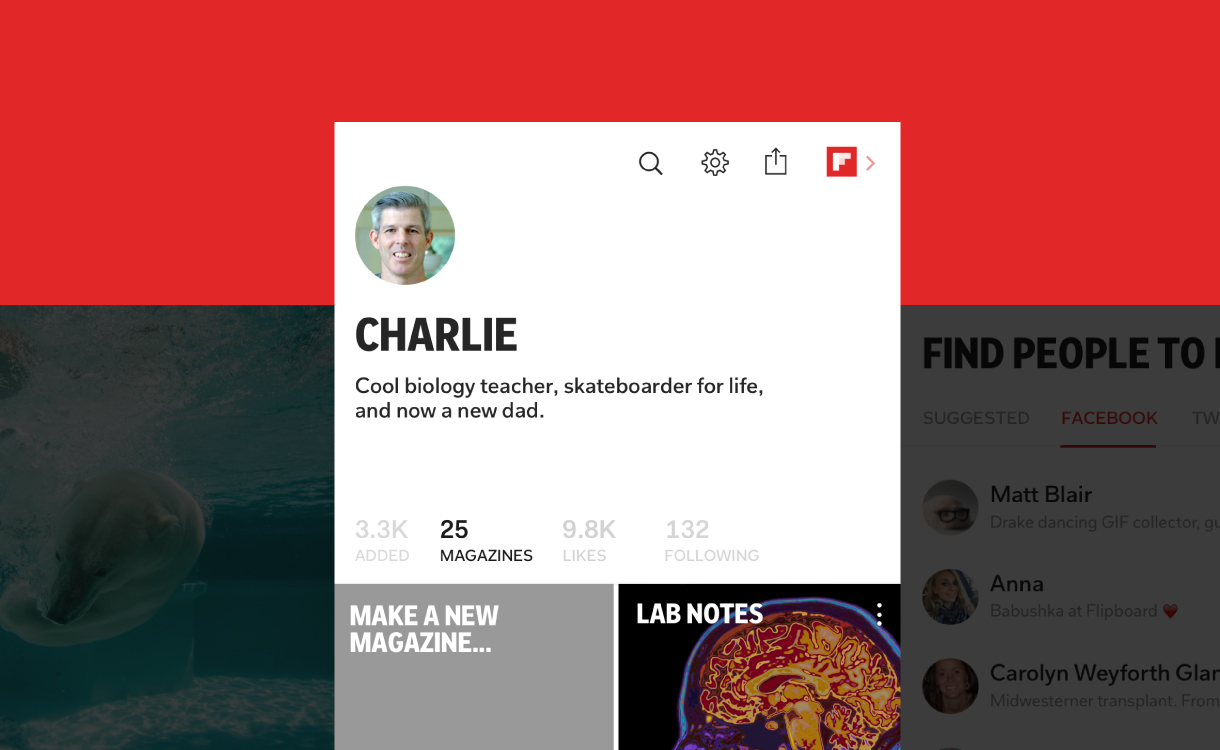 Flipboard's latest update moved a couple things around, but don't worry everything you've curated and followed is still there. Take a tour through our latest design: When you launch Flipboard, one of the first things you see are your Cover Stories, a feed of everything you follow. When you follow people, magazines, publishers, topics, and social media on Flipboard, we deliver constantly updating highlights in your Cover Stories. Flip up to start reading or drag down to refresh it.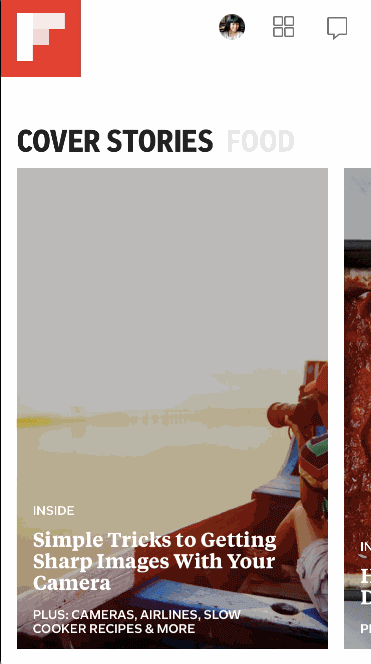 To visit your Flipboard Profile, swipe to the left screen. Each of the headings under your Profile description are tappable.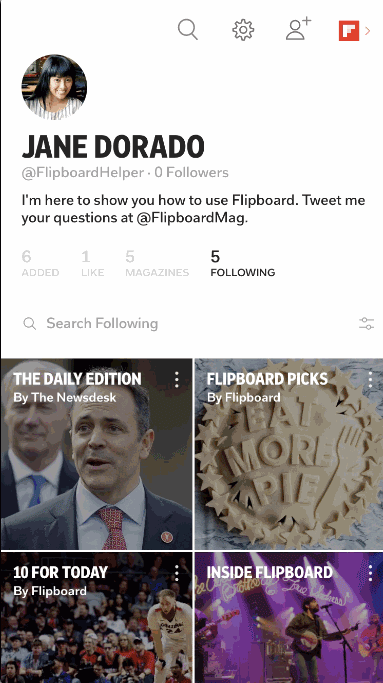 Added is a list of every post you've flipped into a magazine. Likes are all the posts you've tapped the ❤  on. Magazines is your library of hand-curated magazines and automated Smart Magazines. Tap on the grey box to make a new magazine. There are four types of magazines you can make:
For a passion, aka a Smart Magazine that we curate for you.
For reading specific sources, a Custom Smart Magazine with a mix of your choosing (read how to build one here).
For sharing in a group. You can invite and share with teammates, friends or family in a public or private setting.
For collecting: save individual items for yourself or your followers.
Tap the three dots in the upper right corner of any magazine tile to edit the title, description, contributors, cover, stories, privacy, and deletion.
Following
houses all the publishers, people, topics and social media you are following on Flipboard. Use the search bar to find a specific tile or tap the settings icon to the right to sort by recency, alphabetical and more.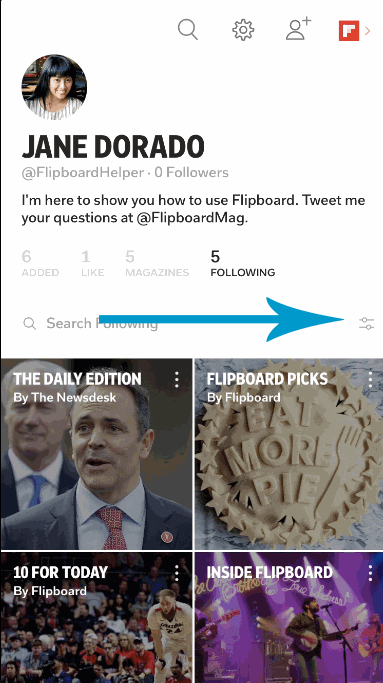 You can also tap and hold to drag them into any order you want.
Above your Profile are Search, Settings and Add Friends icons.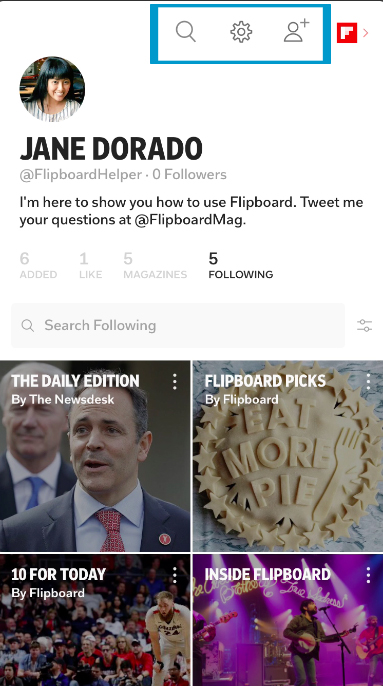 Complete your Profile by adding a photo and description. Tap on the image circle to manage your account's password, privacy and deletion.
If you need any help getting started tweet to
@FlipboardCS
or send us a message in-app by visiting Settings > Help > Contact Us.
~
jdlv
is looking at
vector graphics