A Valentine's Day Idea More Meaningful Than Chocolates or Flowers
Flipboard / February 2, 2021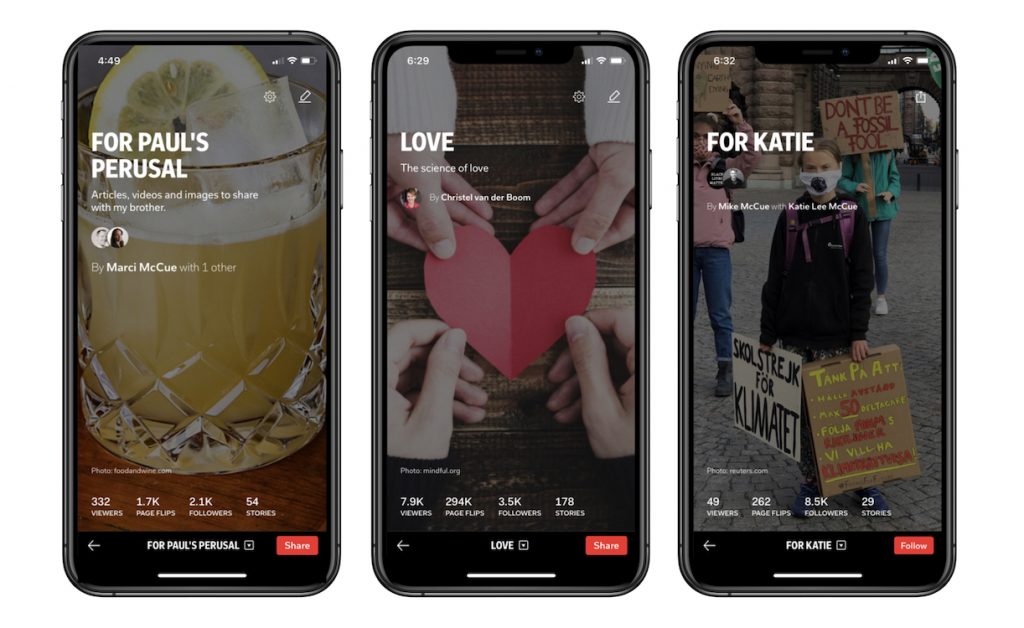 Feeling that pressure to get the people you love a special gift on Valentine's Day? You may be getting ads for traditional gifts such as chocolates or flowers, but we're thinking of that Beatles' classic "Can't Buy Me Love." The lyrics are backed up by empirical research: Money doesn't improve one's relationship — in fact, it can do the opposite.
So let's talk about a Valentine's Day idea that goes beyond traditional presents and communicates love in a deeper way. This is where Flipboard comes in!

Curate For Love
We suggest a gift that speaks to the heart of what love means, whether it is platonic or romantic: understanding your loved one. How? By preparing a curated gift made just for that special person.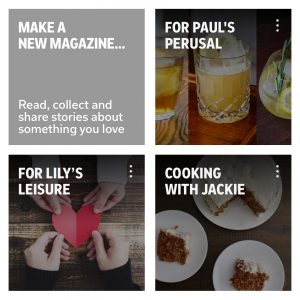 If you're curating Flipboard Magazines, you know how easy it is to use them to collect stories, videos, and photos. Now imagine doing that to hand-pick stories about all the things your Valentine loves — you can put articles about their hobbies, inside jokes, memories, favorite recipes and dream vacations all in one place! Next, invite them to join you so you're not just curating FOR your special person, but WITH them.

Invite your Valentine
You can start curating today and fill the Magazine with all the things your Valentine loves. On February 14, or when you are ready, gift the Magazine by inviting your loved one as a contributor. This way they can also add stories for you to the Magazine, making it a shared space for the two of you. Another benefit of making your Valentine a contributor is the fact that they will get a notification each time you flip a story to the Magazine. You could say that a Flipboard Magazine is a gift that keeps on giving, as long as you keep adding stories.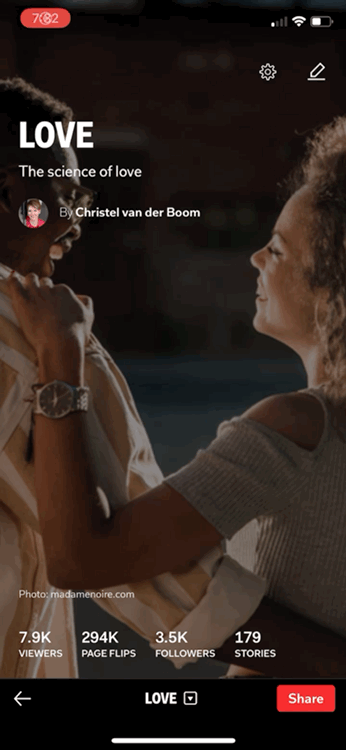 How to create the invite link? Tap the gear on the cover of the Magazine, select "Edit Contributors," then "Add contributors" to invite your sweetie via email or text. Of course, you can get creative with this as well, by printing the link in a big red heart or by printing the cover of the magazine.
With love,
— Flipboard team


Pro tip: Select a beautiful cover image to make your magazine more amorous. Choose the story in your magazine that contains the image you want to see on the cover. Tap and hold on that story and select "Promote to Cover."