Curator Spotlight: Meet Jyotsna Ramani of Wander With Jo
Mia Quagliarello / October 26, 2022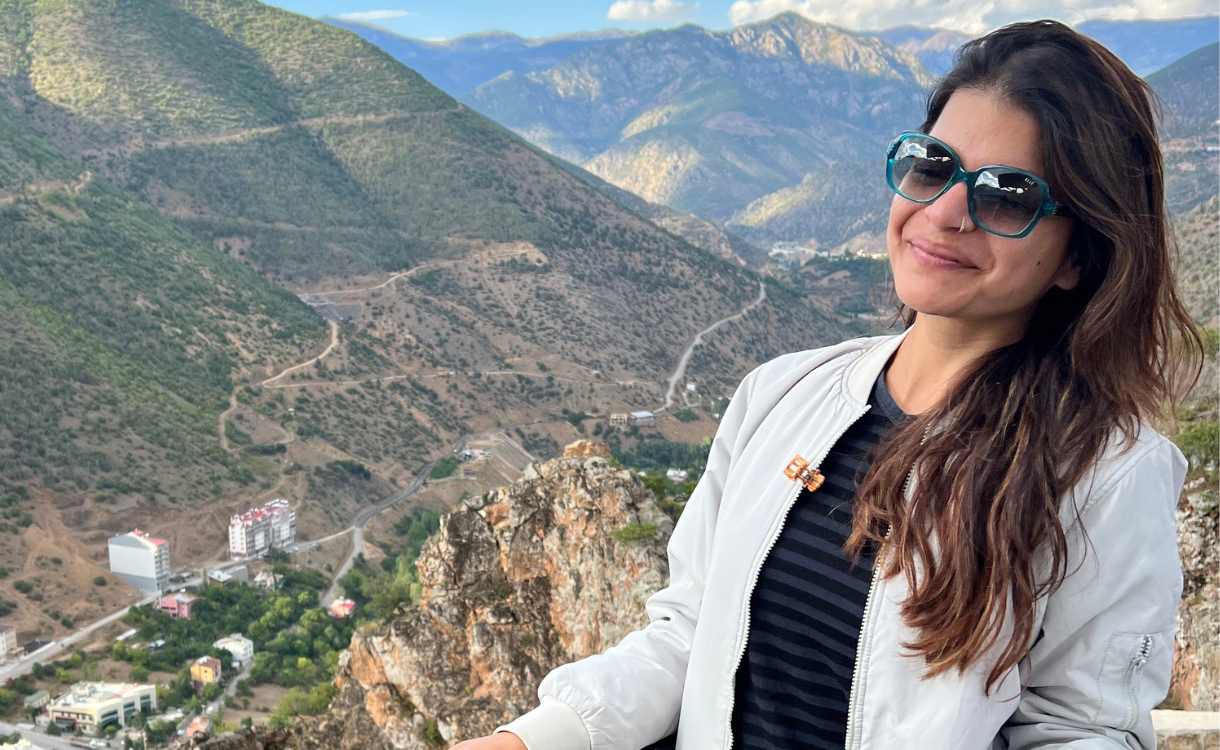 In this series, we're thrilled to help you get to know, in a much deeper way, a curator on Flipboard. Each person we spotlight is an inspiring member of a community here. Look for a new post every Wednesday, and please give each featured curator a follow and a high-five! Now let's get to it.

Hello! Who are you?

Hi, friends. My name is Jyotsna (aka Jo), and I am a wildlife enthusiast who loves to explore offbeat places. I enjoy putting pen to paper and jotting down my globetrotting escapades on my blog, Wander With Jo. I love a good dose of adrenaline and learning about new cultures.

What is your favorite destination of all time and why?

Kenya. As a wildlife lover, Africa was on my bucket list since forever. When I actually got a chance to visit Kenya, I was amazed by the natural beauty and abundance of flora and fauna. I happened to visit during the great migration and Masai Mara was one of the stops. Needless to say, this travel experience has been etched in my memory forever.

What are your travel getaway must-haves?

I simply cannot travel without my "standard luggage backpack," which does triple duty as a suitcase and shoulder bag as well.

Another must-pack is a sarong. This acts as a beach coverup, bed sheet/cover, towel, skirt, dress — it's the most versatile piece of clothing. Sometimes I carry two or three different colors to add variety.

My worldwide travel adapter never leaves my backpack as I work on the go and it's important to ensure I can charge all my gadgets no matter what socket points countries/airports have.

What's one travel tip or hack you think everyone should know?
Use aggregator sites like CozyCozy, where you can check accommodation across all platforms. Something like Skyscanner is for flights; CozyCozy is for places to stay. I found a great Airbnb in NYC using this site.

What do you love about traveling, and why do you prioritize it in your life?
Travel (especially solo travel) is a way to meet new people and learn about new cultures. Solo travel has given me the confidence and the space I needed to grow in life and learn about myself. It is essential for me and I have ensured I have no roots so I have the freedom to travel whenever I want, for as long as I want.

What do you curate on Flipboard and why?

I love to curate travel topics that interest me. My Magazines range from wildlife and outdoor adventures to travel tips and hacks.

What are your tips for other travel enthusiasts on Flipboard?

I really enjoy creating niche travel-themed Magazines on Flipboard for topics like outdoor and adventure travel. They are easy to make, fun to curate, and you can even invite fellow curators to join in the fun and contribute to a Group Magazine.

I've also joined a Group Magazine hosted by Flipboard, The Travel Exchange, and love curating Storyboards (a tool currently in beta).

I would like for all of you travel writers and curators to read a post I recently wrote on my site about learning how to make the most of Flipboard. Check it out — it's full of valuable tips I picked up firsthand from using the platform.

— Mia Quagliarello, head of creator community and newsletters, is also a contributor to The Travel Exchange
Don't forget to show Jo some love by following her on Flipboard. As she said, she is a contributor to The Travel Exchange, a new community for travelers on Flipboard. Email travel@flipboard.com for an invite!