How to Build a Community on Flipboard
Mia Quagliarello / June 29, 2022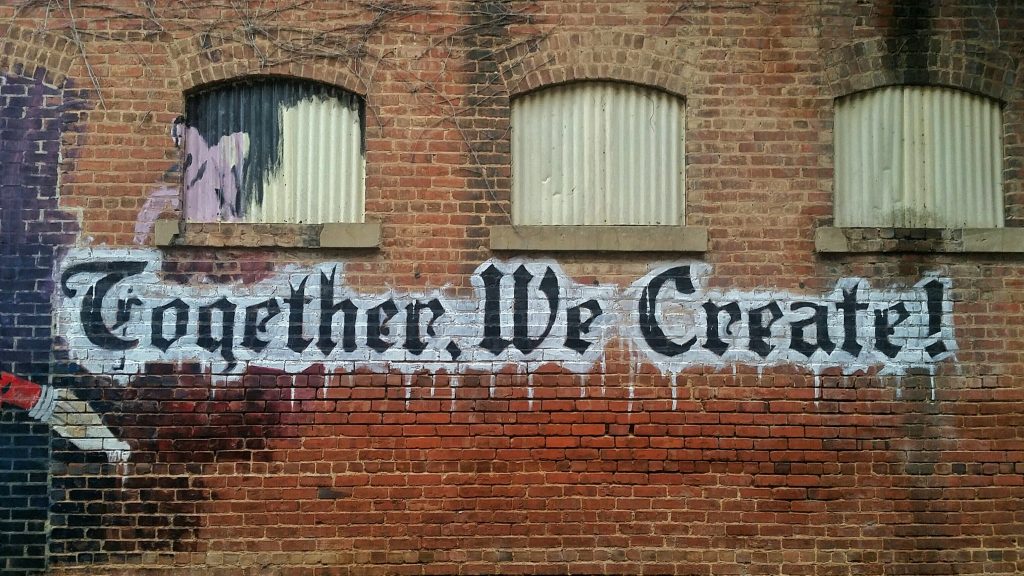 Are you looking for a new way to connect with people over shared interests and ideas? Flipboard group magazines are an exciting tool for community builders because they enable collaboration, connection and conversation in a clean, well-lit environment. You may think of Flipboard as a place to stay up-to-date on the latest news, but it's actually at its most powerful when people come together around an interest, hobby, profession, cause, club, etc. It's a fact!

Whether you want to share with two people or 200, or make it public or private, a group magazine can be used to connect friends, family, colleagues — anyone who shares a common interest. Book clubs, classrooms, podcast listeners, professional organizations, teams and more will all find that group magazines are a visual and lightweight way to bring people together around high-quality content. (If you're new to the magazine concept, here's a primer.)

For example, at Flipboard, we've created our own "Flipboard Team Magazine." Employees join the magazine and contribute stories about our industry, the competition, and even photos from group outings and community meetups. People also include commentary and highlight key takeaways. With essential reads being carefully curated and annotated by our peers, it's a valuable resource for anyone who works at Flipboard and it's a fun way to learn about other people's perspectives on the team.

Ready to create your own now? Here's a few essential steps:
SET AN INTENTION FOR YOUR COMMUNITY
Before inviting others to your group, the community builder should first set up the magazine and decide its purpose. A little advanced thinking ensures you create the right tone for your community and have the best possible title, description and content strategy. You can use the magazine's description field to set expectations, like so:

INVITE PEOPLE TO YOUR MAGAZINE
Send an invite to the magazine to individuals you'd like to join your community. Here's how to generate that link for iOS, Android and web users. Please note that for the best group magazine experience, we recommend downloading the Flipboard app.

MANAGE YOUR COMMUNITY
As the owner of this magazine, you can think of yourself as the host of an intimate dinner party. You'll want to make people feel welcome, comfortable, and able to join the conversation easily.

There's no blueprint for when and how often to engage in your magazine. Like any good community, it'll take some time and care to develop a space that people want to be a part of. Here are some tips we recommend to keep your group vibrant and healthy:

Pop in daily. Jump in throughout the week to engage in conversations, to like stories people are sharing, and to make sure the tone of the community aligns with your purpose of bringing your group together. Be sure to check your notifications in the app to make sure you never miss a comment, question or idea shared by a member of your community. If you see something off topic or unsavory, you can quickly remove the item or comment.

Share content with perspective. Flip stories from Flipboard using the + within the app or from anywhere on the Web using the +Flip It browser extension — and don't forget to add a caption that shares why you find the story interesting or that adds to the conversation about the subject matter. What you add to your group magazine naturally depends on its subject, but you might consider sharing:
Interesting news items
Quotes and inspiring messages
Events and workshops
New products and reviews
Videos and podcasts
Comment and ask a question. In the app, tap the social actions icons at the bottom of the story to leave a comment or use the compose feature to add "original content" like a question or a quote. It'll render in a pretty layout like this: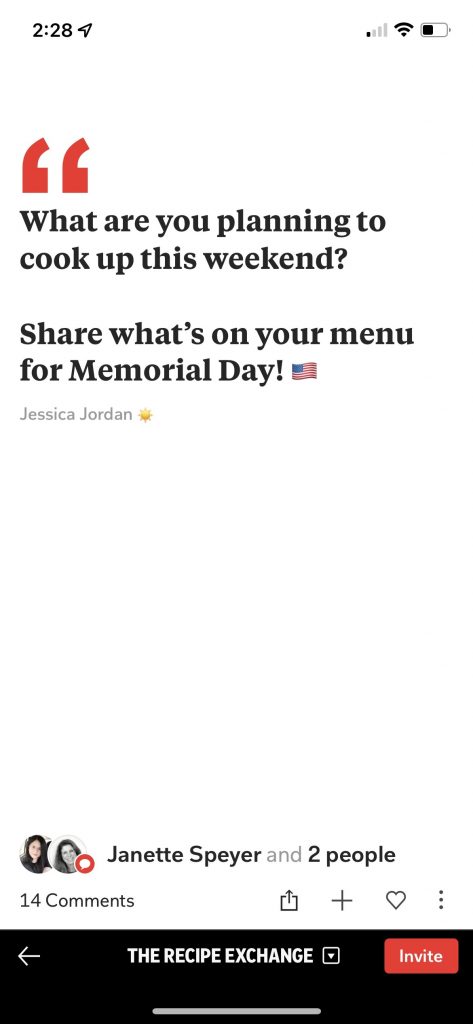 If you appreciate something, like it! If you see that someone shared something, give it a heart so they know you appreciated it. A little love goes a long way!

— Mia and Jessica, Flipboard's community leads, are contributors to The Recipe Exchange