Documenting As Truth Seeking: Six Amazing Photographers Doing Important Work
Mia Quagliarello / October 6, 2021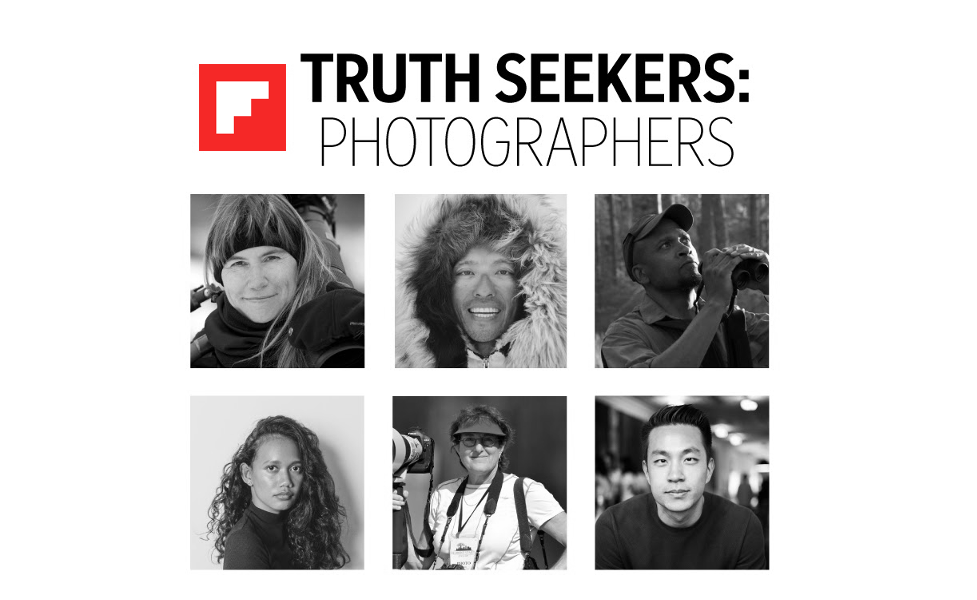 Today, we're introducing our first-ever "Truth Seekers: Photography" edition. In the "Truth Seekers" series, Flipboard highlights experts on a range of topics whose motivation is to seek the truth. We strive for thoughtful, objective voices to provide insights on the divisive issues of the day so that you can be more informed and engage in meaningful conversation.

Chronicling everything from racial inequality and the environmental crisis to America's highs and lows, our inaugural Truth Seekers: Photography class illuminates subjects worthy of our collective attention and action by documenting them with their cameras. These photographers build on past editions of our "Truth Seekers" series by using their lenses — and voices — to highlight some of the most pressing issues of the day.

Here they are, along with the issues they've curated about, listed in the same order as the picture above, from top row, left to right:

Please support these amazing photographers, their work and the issues they are shedding light on by sharing these Storyboards on Flipboard and on social media.

And if you have a nominee for our next class of photographer Truth Seekers, please send it to photography@flipboard.com.

— Mia Quagliarello, head of creator community, really enjoyed working with all of these Truth Seekers