Flipboard 101: How to Create an Account
Jenn de la Vega / August 13, 2015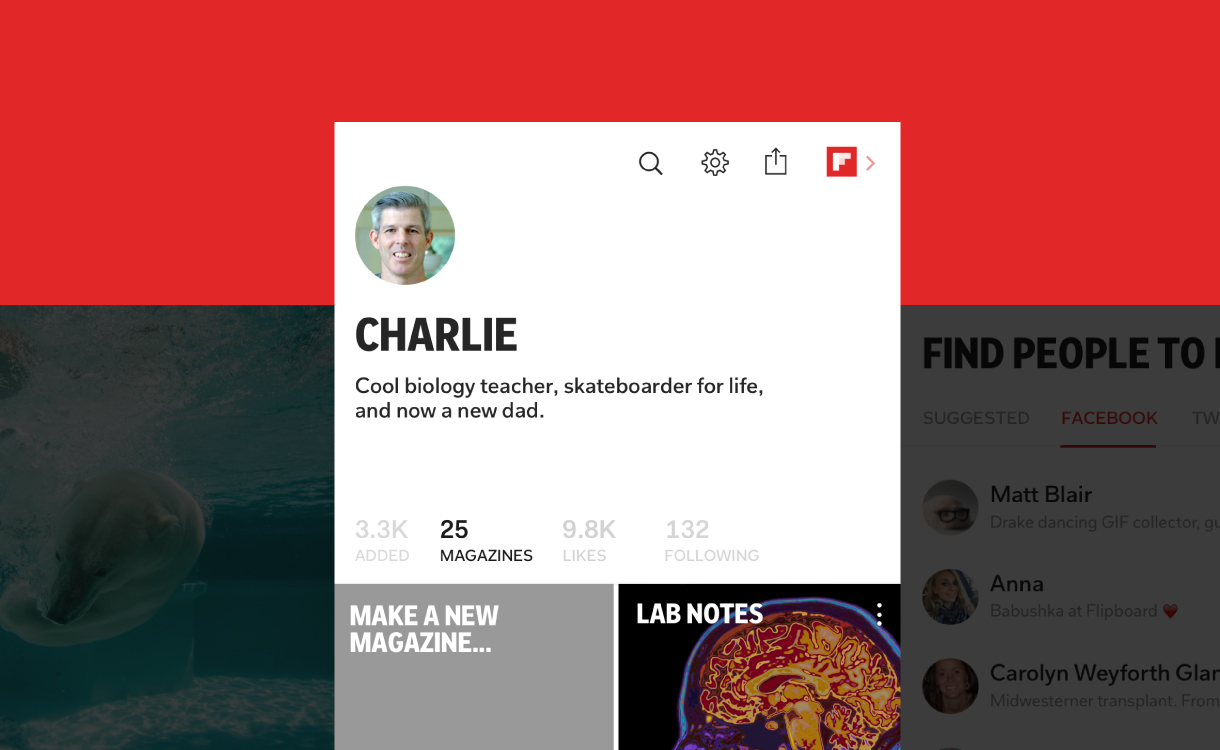 Create a Flipboard account to save stories and make magazines. It can help preserve your Flipboard's set up from device to device and device to platform (it's also useful for people who share a device). You can sign in to Flipboard on the Web and from your mobile device. To expedite logging in on the Web, use our QR code.
Signing in allows you to follow publications, people and social media sources, ensuring that your personal and private magazine settings are saved.
Here's how to create a Flipboard account:
Register for Flipboard:

On mobile, tap on the red "Sign Up" button. Choose how you will connect and a password. Next, you will be asked to start your profile by adding your name, preferred username and photo

.  

On the Web, visit

Flipboard.com

and click on "Sign Up."

Verify

: You will need to confirm your email address to access your account and magazines from any device.

All set! Once registration is complete, you'll get a tour of your Cover Stories and a short tutorial on how to make Smart Magazines.
To customize your profile, tap on the gear icon and then on Edit Profile. Here you can change your display name, your username if you didn't get the one you wanted and there is space to add a description about you. Makes sure to save your settings in the upper right corner before proceeding.
Ready to make magazines? Get started here.
If you have any questions, visit our help center or contact us in-app.
~jdlv is tweeting from @Flipboard