Flipboard Magazines Turn 3!
Inside Flipboard / March 25, 2016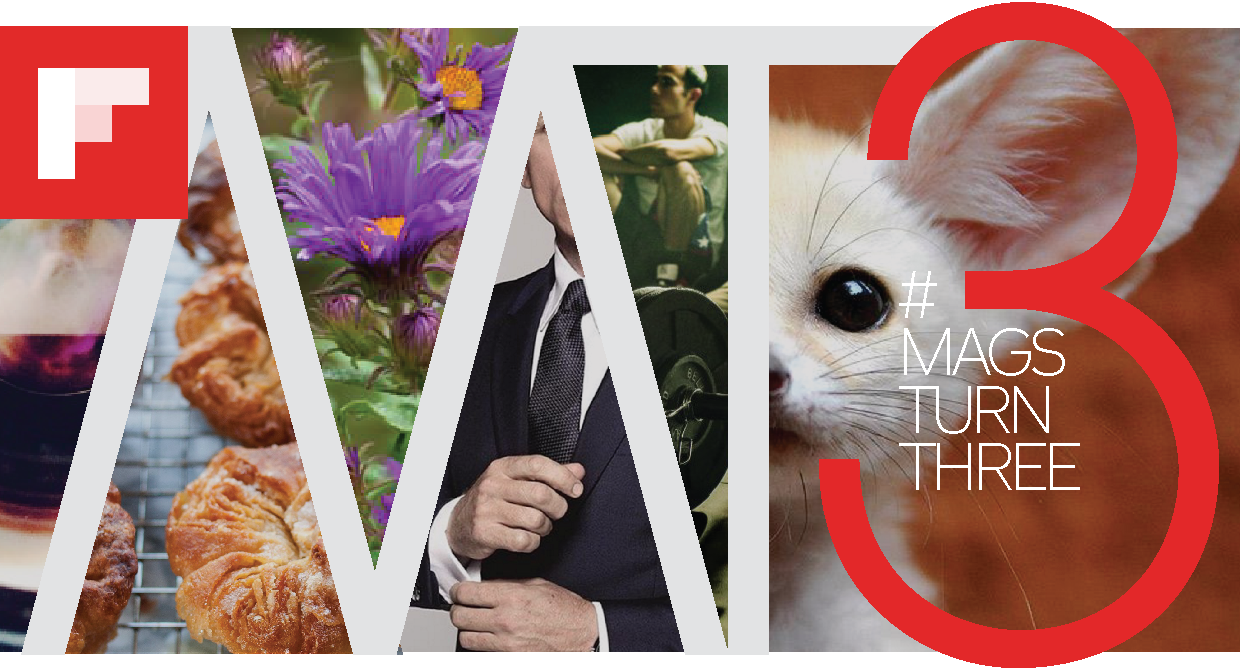 When people recommend stories, our interest is piqued. We are more inclined to invest the time in an article or video when it comes with some validation. By handpicking stories for friends or recommending articles to communities, we are curating. This curation of content has become a growing theme; it's a way people collect and recommend ideas that inspire them, but it's also the way people find the best stuff.
Flipboard launched as a social magazine filled with stories from amazing world-class publishers to favorite blogs and your social feeds. But quickly we realized, as people found great stories, that they wanted to share and curate those that reflected their perspectives or passions. So we opened up our platform for anyone to package together the stories that moved them. That was the birth of magazine-making on Flipboard on March 26, 2013.
This weekend marks the third anniversary of curation on Flipboard—or "MagMaking," as we call it. Below are some fun facts and trends around MagMaking over the years at Flipboard. And if you haven't used Flipboard for curating your passions, here's a quick How To that can get you started.
Thank you to the millions of people who recommend and collect stories on Flipboard! You make our network better and the content on Flipboard more interesting to other readers every day.
In celebration of our 3 year anniversary of curation, here are 3 trends around MagMaking on Flipboard…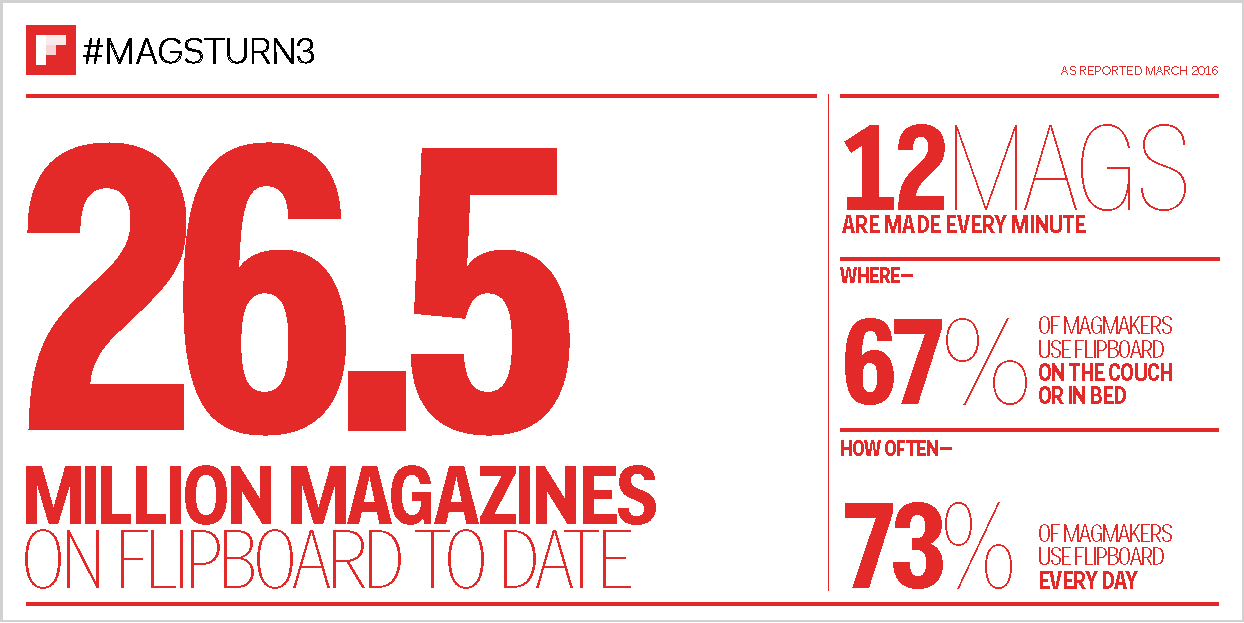 3 Community Trends Happening with Magazines on Flipboard
Sharing stories is central to all types of people. Over the past year we've invested in three communities that really love sharing content, and we've seen some amazing things happen.
Top Flipboard Magazines include…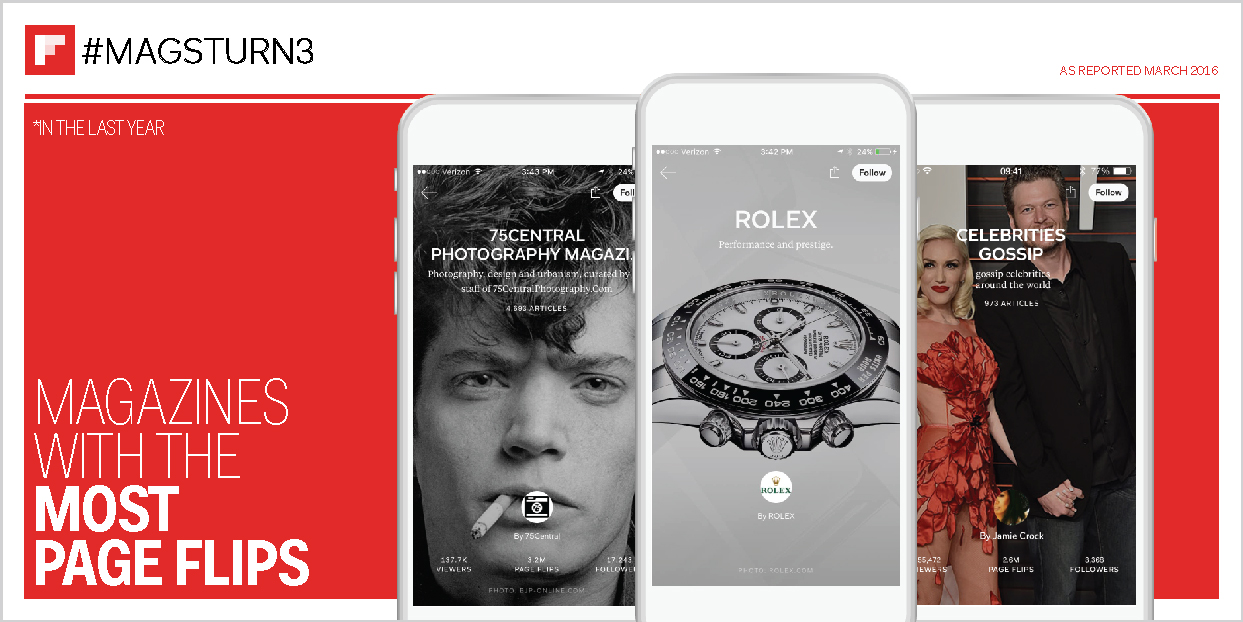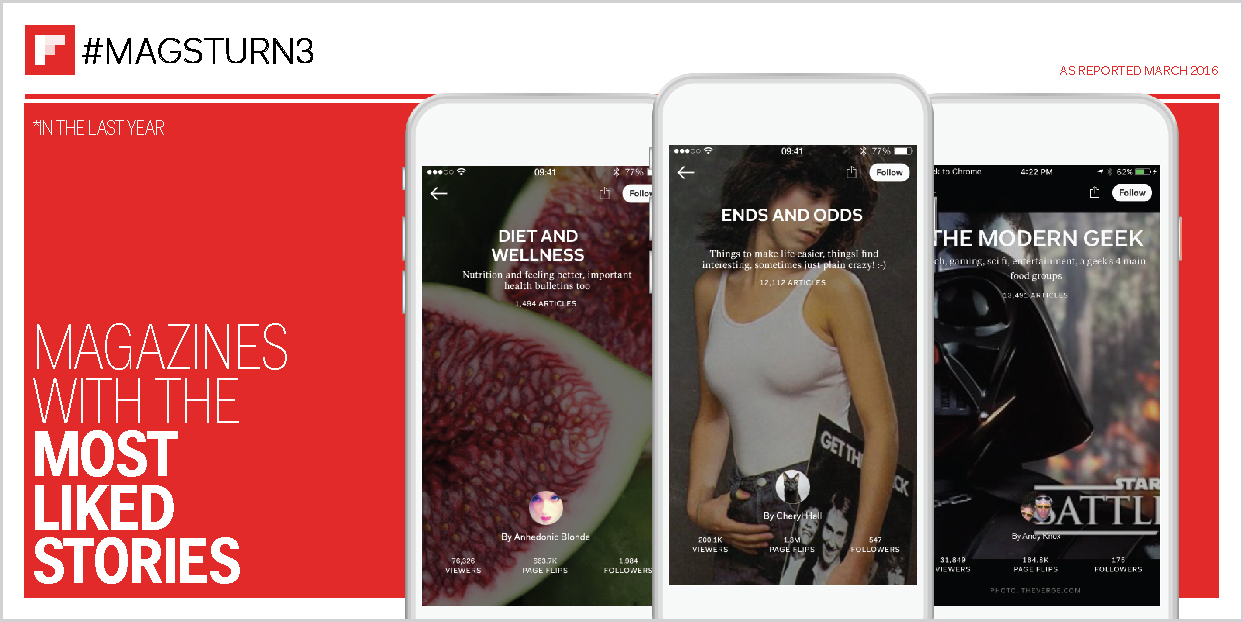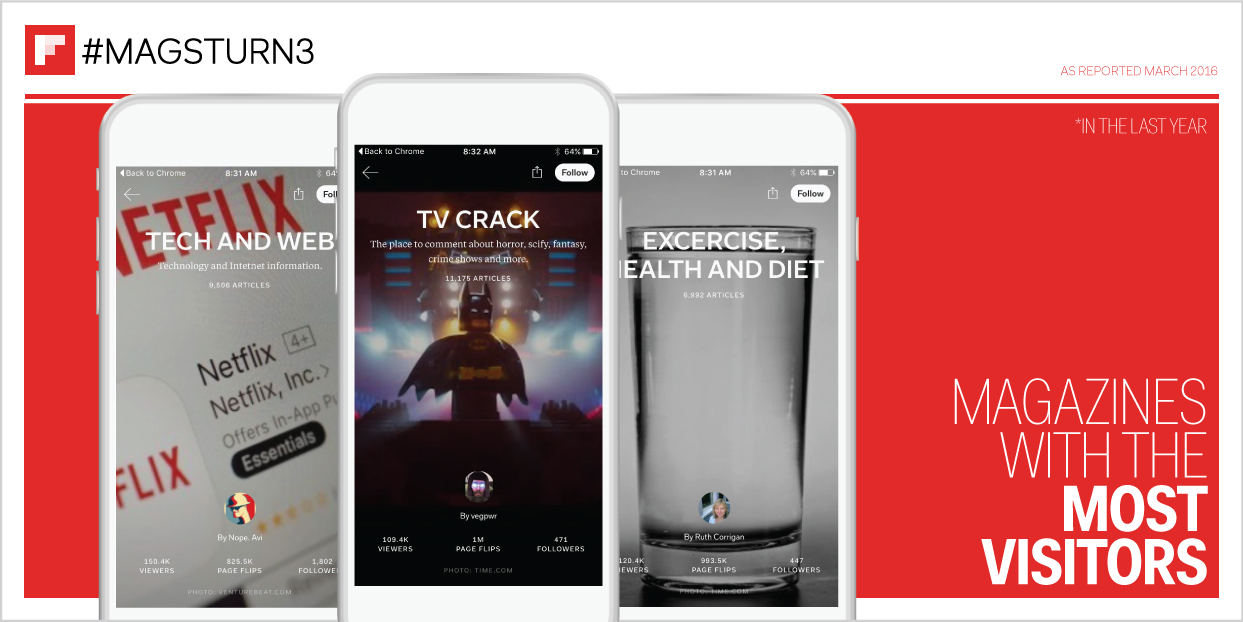 And MagMakers come from all corners of the world, including 63 magazines being shared from Greenland!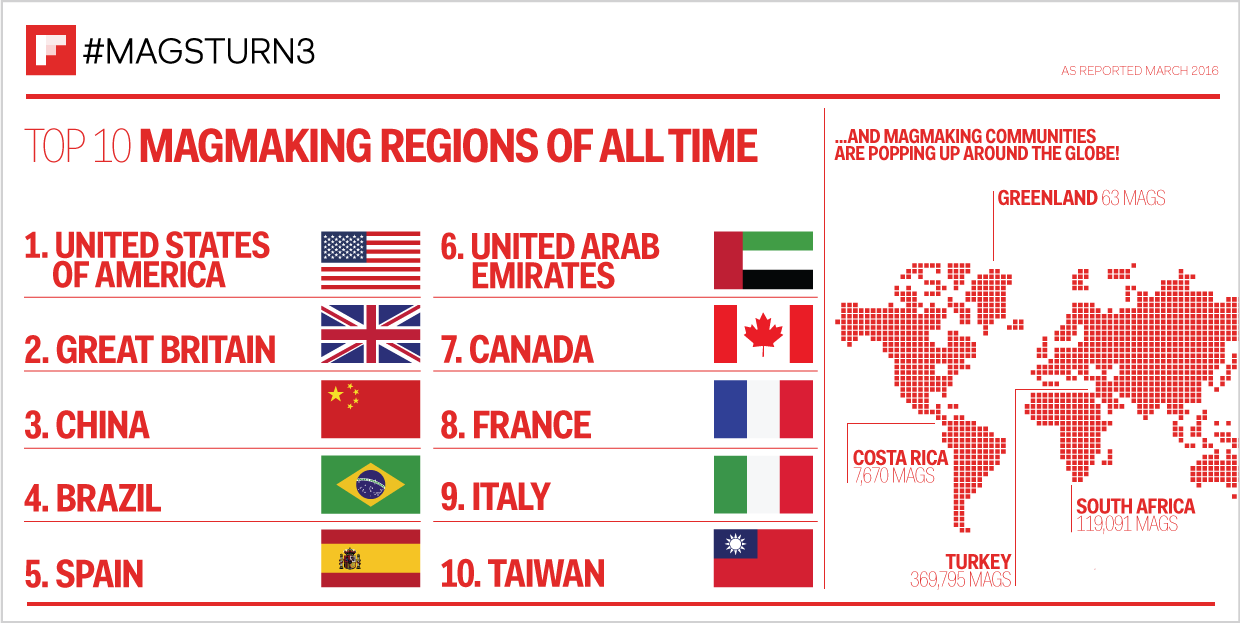 ~MarciM is reading The Philanthropic Kid
Flipboard: #MagsTurn3
CELEBRATING THREE YEARS OF MAGAZINE MAKING ON FLIPBOARD— this is a magazine of some of our favorites. Have fun browsing and tap on any of the ones that look interesting to you. If you like what you find, follow that magazine to add it to your Flipboard. If you want to keep up on magazine making on Flipboard, check out our blog with great feature stories, product tips and community updates at https://about.flipboard.com/blog/magmaker/. Share your favorites with #MagsWeLove, too.
view the magazine