FlipTip: How to Take Cover
Inside Flipboard / October 7, 2010
As we mentioned in yesterday's Spotlight: Share Your Covers we love to see the Flipboard covers you create. In today's FlipTip, I'd like to introduce you to how this works.
Flipboard populates the cover page with recent images from your feeds. You can select from the ribbon at the bottom of the cover page or just sit back and enjoy the slideshow. Once you see a cover you like, there are a couple of ways to capture it. You can tap the "share" icon in the top right corner of your screen to re-tweet the image on twitter or email it to friends and family. You can also simply take a picture of it.
To take a picture of the cover, press the main button on the face of your iPad at the same time with the power button, like so: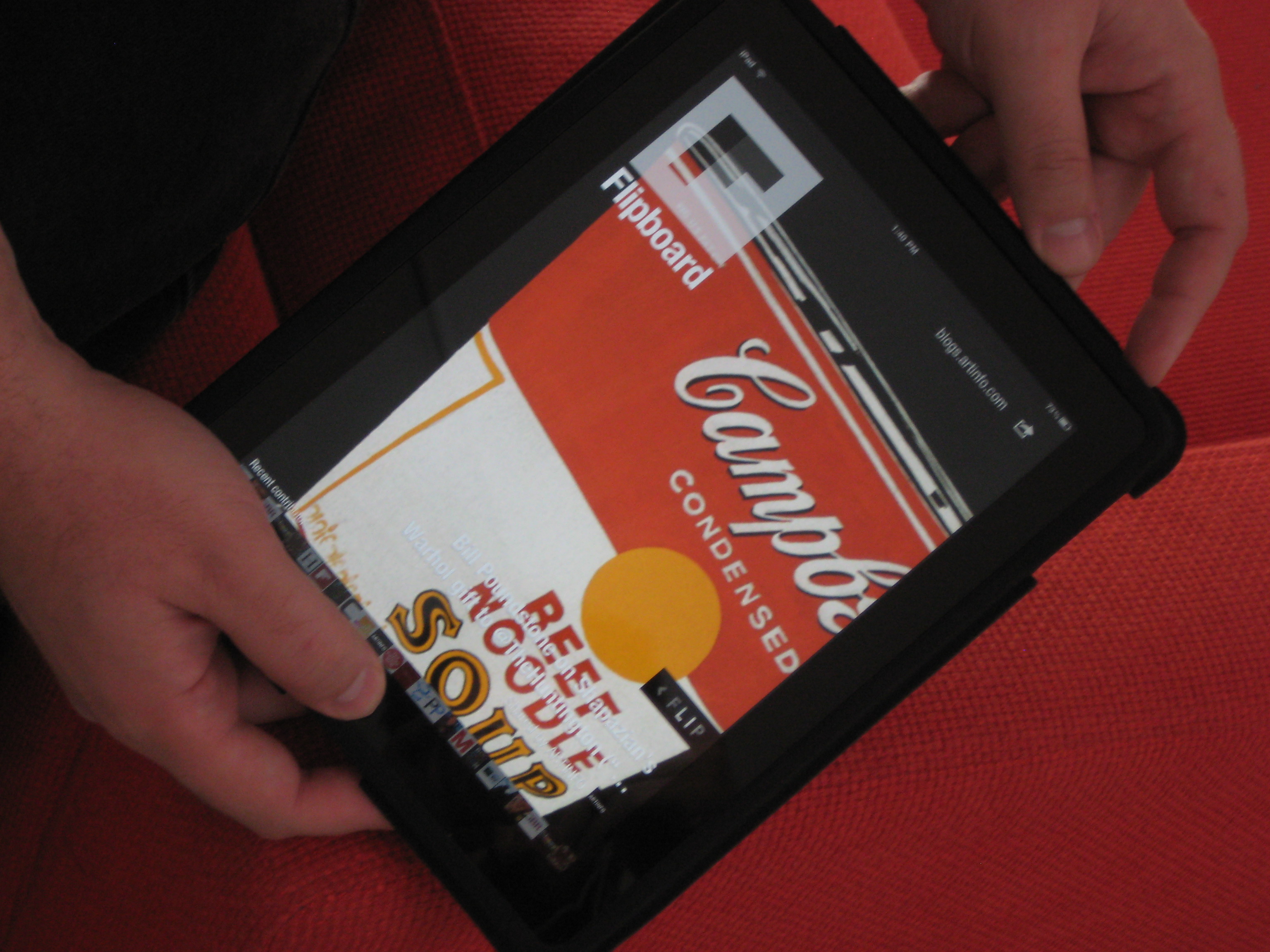 You will hear a snapshot sound and the image will flash. That's it. The picture you took will be waiting for you on your iPad in your Photos. You can forward it on from your iPad directly or you can download it to your computer next time you sync your iPad.
Note, if you take a picture and it has two images super-imposed on top of each other, you simply timed the shot when the next picture was loading. Just go back and try again. You can also use this to get some interesting double exposure shots, if you want to get creative!
Again, please feel encouraged to send us your covers! You can post them to our Facebook page, Tweet them to @flipboard, or email them to me directly. We also just created a Flickr group for submitting covers: flickr.com/groups/flipboard_covers/
Have fun out there!
~ JonV
community@flipboard.com
facebook.com/flipboard
@flipboardCM