Halloween Cover Contest
Inside Flipboard / October 27, 2010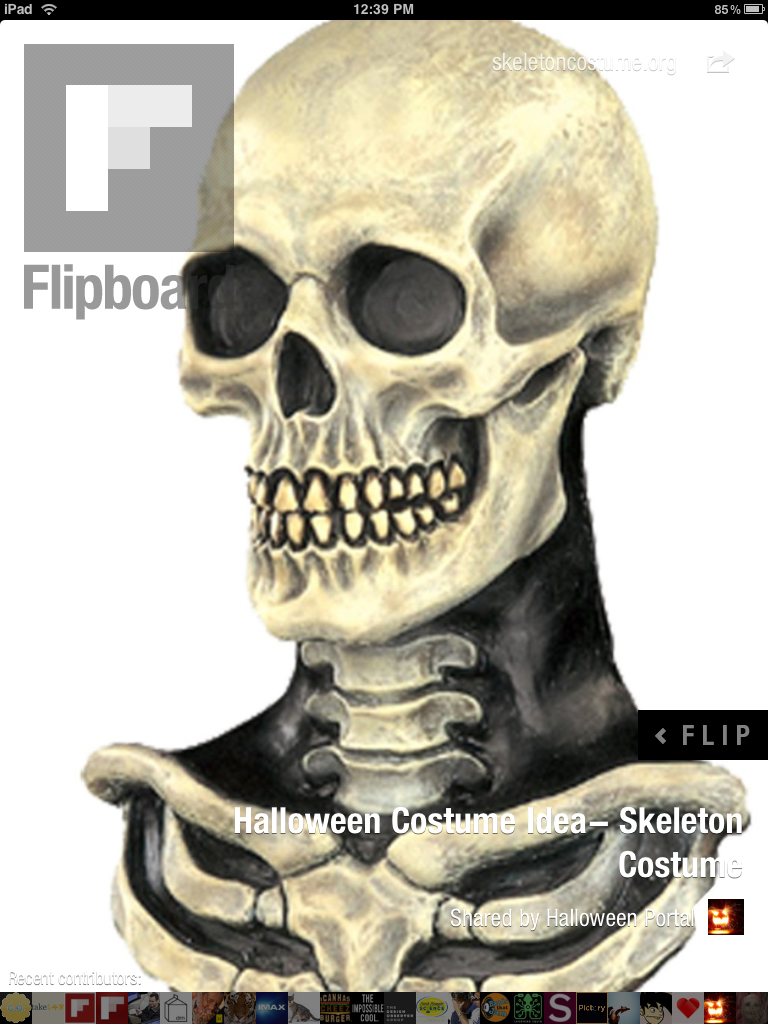 It's the time of year when the ghosts and goblins will be out collecting treats. This also means a lot of fun Halloween images should be starting to pop up in your Flipboard. It is the perfect opportunity for our first Flipboard Cover Contest!
Submit your best Halloween-themed Flipboard Covers to our Official Flipboard Facebook Fan Page between now and November 2, 2010 for a chance to win a scary awesome Flipboard Tee Shirt.
There will be two winners; one for the entry that receives the most Comments on Facebook and one winner will be selected by our panel of ghouls here at Flipboard HQ. Ties will be decided by our judges and spamming comments will result in disqualification. Winners will be announced on Thursday, November 4, 2010.
If you are not sure how to save your cover in Flipboard, here is a FlipTip about How to Take a Cover image. If you're here for the first time and don't know what Flipboard is, please see our home page.
Can't wait to see what you send in.
Ghoul luck!
~ JonV
community@flipboard.com
facebook.com/flipboard
@flipboardCM