History Club and Flipboard Partner for Clubhouse Conversations About History and Photography
Mia Quagliarello / January 26, 2022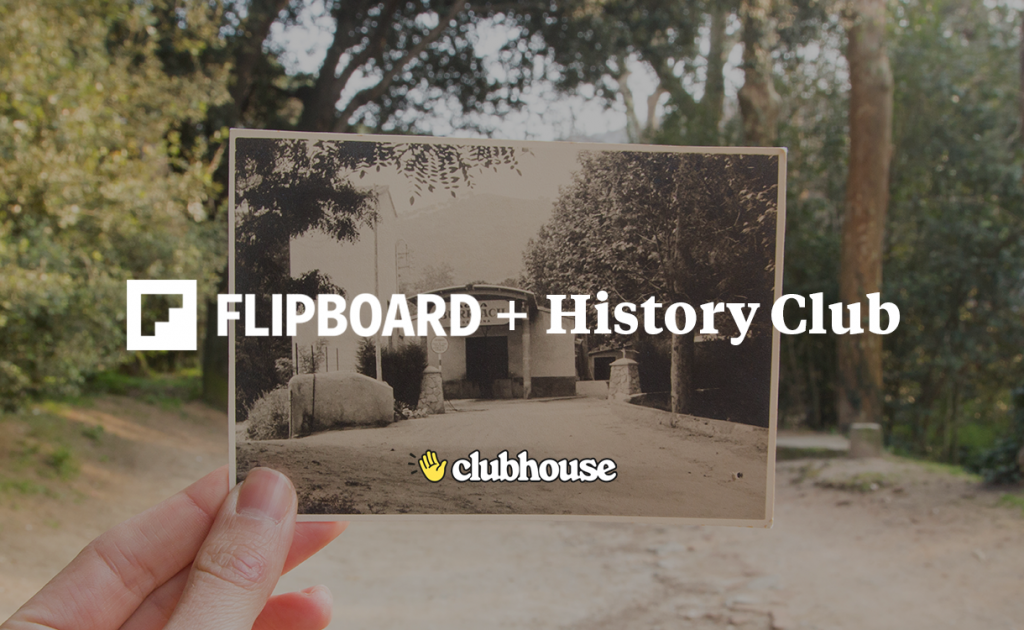 This Thursday, tune in as two of our favorite subjects — history and photography — collide in a new partnership between Flipboard and History Club on Clubhouse. It's the first of a new cross-platform, three-part series about history and photography, where Clubhouse provides the audio experience and Flipboard houses curated companion collections to help you go deeper on the subject in your own time.

If you're new to History Club, it's where its founder, public historian Jason Steinhauer, hosts weekly talks about how the past shapes the present and the future. New conversations happen every Thursday night at 7pm PT / 10pm ET. The first Flipboard-sponsored event is tied to Holocaust Remembrance Day on January 27 and will be followed by two more sessions in the coming months:
January 27 – Holocaust photography with special guest Michael Glickman, founder of JMuse and former CEO of the Museum of Jewish Heritage — A Living Memorial to the Holocaust
February 24 – "Photography and the Civil Rights movement" with special guests Dr. Martha Bouyer, the creator of the Stony the Road project, and Steven Murray from the Alabama State Archives
March 24 – Women's suffrage photography with special guest (TBA)
When we heard that Jason was considering a Clubhouse series about history and photography, we said YES PLS. Photography is a beloved topic on Flipboard, home to thousands of enthusiasts who gather daily to learn about and hone their craft. However, this series is a chance to look at the discipline through a completely different lens — one that intersects with news, history and culture.

We hope you'll join us, Jason and his special guests for the Clubhouse events, each of which will have its own companion Storyboard on History Club's new Flipboard profile. Jason also writes a newsletter that he flips here, so be sure to give him a follow to get his ideas in history, tech, media and politics added to your Flipboard.

Finally, Jason was the guest on our podcast this week, where we learned how he curated an award-winning exhibition at the Museum of Jewish Heritage, how he curates conversations for a large online audience, and more (including a new book!). It's the perfect pre-game for the Clubhouse series. You can find the podcast episode here.

— Mia Quagliarello, head of creator community and newsletters, is following "History Club"