Let Your Flipboard Profile Shine
Jessica Jordan / April 6, 2022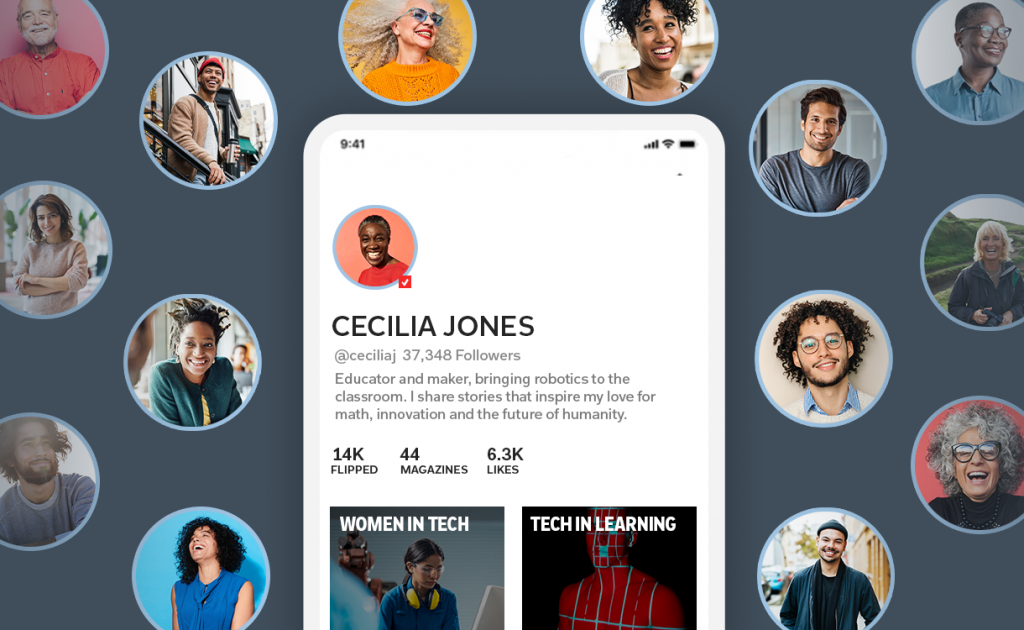 If you curate a Magazine on Flipboard — or more than one — chances are you're not only collecting stories for yourself but also for others to see. People curate to share their perspective, provide a service or showcase their thought leadership.

Building your presence and growing your Magazine followers on Flipboard starts with your profile. This is a place to share a bit about yourself and your interests so potential followers know what type of stories you curate and why they should follow you.

Take these two steps to spruce up your profile and share more about what you collect and share on Flipboard.
1. Pick a photo that represents you
The first thing most of us look at when we come across a profile is the photo. So think about the first impression you're hoping to make, and what you want your photo to say about you.
To change your Flipboard profile photo, simply click on the circular picture icon on your profile and upload your image from your phone. If you're doing this from the web, click on your profile photo (or the icon placeholder if you don't have a profile photo yet) and select "Settings." Scroll down to "Avatar" and click "Choose file" to upload a picture from your computer.
2. Tell the community about yourself
This is where Flipboard lets you shine! Add a short bio, share your interests and link to social handles. We recommend keeping your bio short and sweet — under 150 characters.
People may be viewing your profile on Flipboard right now so make sure it's updated. It only takes a minute.
—Jessica Jordan, community and marketing lead, is curating "A Sweet Tooth's Diary"